Global Vibes: Armaan Malik on following his dreams
In a candid conversation the budding singer talks about following his dreams, taking the plunge into international pop music scenario, loving K-pop, and being humble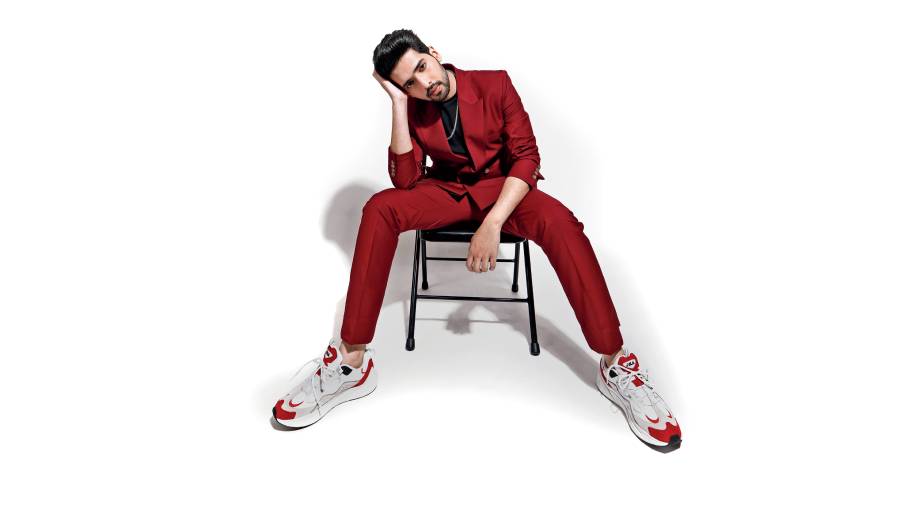 ---
Published 26.06.21, 09:38 PM
|
---
9.8 million followers on Instagram. An MTV Europe Music Award in 2020. Platinum sales. The Dadasaheb Phalke Award. Chart-topping Bollywood hits. Singer and songwriter Armaan Malik has achieved all of these and more at only 25. The teen sensation is presently basking in the success of his first ever collaboration, Echo, with renowned DJ-music producer KSHMR and K-pop singer-songwriter Eric Nam. The Telegraph caught up with the soft-spoken man of the hour.
Over 3 million streams on Spotify, 16 million up views of the video… Echo is echoing loud and clear! What does the success of the song mean to you?
Echo is a very special project for me. It's my first international collaboration and what is even more interesting is that there are three Asian artistes (in it) from three different parts of the world. The kind of love Echo has garnered right now is unreal. It is my first ever collaboration. Personally, as an artiste, this is all new because I am used to being a part of a very different industry, Bollywood, where the success of a song gives popularity to the singer as well, but when it comes to stuff like this (international recognition for Echo) it's on another level. Today, I saw the track is No. 1 in Venezuela and, honestly, that feels unreal to me as an Indian artiste! So many people from so many different countries have been loving the track and me — it means a lot.
With this collaboration, I feel a lot of doors have opened not only for me but also for Indian music in general. As an Indian musician, pushing the envelope and doing things has always been my kind of thing. Ever since 2020 with Control, I have released four singles, the forth being Echo, and the success I have seen for these tracks is unprecedented as an Indian artiste; to be on the billboards in New York and Los Angeles, and we got the largest billboards when Echo dropped.
This feeling must have been like a dream…  so unreal...
It definitely feels unreal. Honestly, I wish I was in New York to take a picture of me with the billboards (smiles). Such global love. And more than a personal victory, I feel it's a victory for us because bahut time se we wanted to see more and more Indian musicians on a global stage. And me as an artiste, I was waiting for someone else to do it, until I decided that I wanted to do it myself and see where the journey goes. The success of my songs, starting from Control to now Echo, makes me feel that the journey is going on the right path.
What made you take the plunge with Control, which saw your first tryst with pop-R&B?
It wasn't like a grand plan. When I was a 15-year-old teenager singing and doing my own music, like writing a lot of songs of the English pop kind of music, my dad was listening to me in the house and one day he was like asking what I am doing. I told him I was writing English pop songs that I want to release as singles. He sat me down and told me, "Beta, India mein na Bollywood hai. With English pop music you will not get too much recognition." Honestly, at that point in time I was a little disappointed that my dad was discouraging me to do something that I really wanted to do. But, in India, we actually live and breathe Bollywood music. So it kind of made sense that I devoted all my time from the age of 16-17 to now to Bollywood music and because of it I am Armaan Malik today and I am talking to you about this.
So you've been nurturing the dream of becoming a pop sensation since your teens?
Yes, absolutely! Right from when I was 15-16 years old. That dream I had seen then is still there and I wanted to create songs in English pop music. Two years back, I realised that there are certain dreams we need to get fulfilled inside an artiste, or else it remains incomplete. For me that dream was there, but, obviously, there was no outlet in India because aisa koi kar nahi raha tha here. Yes, there are some people in India who are putting out English music, but it didn't happen on a global mainstream level like this where abhi abhi I was represented in such a manner. Somewhere I feel may be being Armaan Malik from Bollywood has helped me. If I had not had such success in Bollywood, I don't think even while doing this music I would have got this recognition. In a way, Bollywood has contributed to me being a big artiste and, now, being a big artiste from India has helped me take the story forward. Echo is the start of more collaborations and I hope things get bigger for me here on. Tell us how the collaboration happened. Three artistes. Different music backgrounds, this was a helluva collab!
I will go to the start of the story. Early 2020, I think in February, I was in Los Angeles and I was filming the video for Control, I met KSHMR and he is one of my faves. I went to his studio and we were hanging out, he gave me a bunch of music, among which Echo was there, as in the idea of Echo. I heard it and I told him, 'Hey Niles, I really love the idea and what you gonna do with it?'. He said he has no idea and that the track has been sitting on his laptop. Instead, he asked me what I wanted to do with it. I honestly didn't mind doing the vocals and, then and there we recorded a scratch kind of thing. Then I came back, March mein lockdown happened and everything was silent. Control had released by then and it started topping charts in India and outside too. That was the beginning of English pop music for me, but I really wanted to do Echo with KSHMR. That time we didn't have a third artiste in mind or anything like that. In a few months, I happened to get mentioned in one of the tweets where Eric Nam had asked if anyone had any dope Indian musicians that he could collaborate with. It was then my Armaanians started tagging me and replied with his name. It was then I saw his tweet and I heard him for the first time. He must have heard my music too and tweeted back writing just heard Armaan Malik's music and it's really dope and I replied to that and told him I heard his music and loved it too! Then slowly we connected on email. Initially, we wanted to do a song and it had nothing to do with Echo. Both of us were sending each other songs, but ek woh nai ho pa raha tha. Then it struck me that this song by KSHMR is there. Eric heard the song and said he loved it and would record the vocals and send it to me over email. I was like, 'Wow! That was a surprise'. Then I re-recorded my vocals in Mumbai in my studio as I wanted it to be fresh. So yeah, I recorded here, Eric did so in Korea, KSHMR put it together in LA and that's how the track came together. We all worked at different time zones and I felt it was beautiful. Honestly, if technology wasn't there, I don't think this song would have happened.
Talking about Korea, you have been loving K-pop. What exactly is it about the genre draws you?
Honestly, I have only started listening to this genre a few years back; until then I wasn't big into it. On one flight to Dubai, I discovered this music and then I started listening to BTS, Blackpink and Monsta X, but one of the groups I became a big fan of was EXO. I love the way they shoot their videos, the production, the vocals. What I liked about the genre is that K-pop has its own world. They have many layers, their music video is very important, the video has to be awesome, anything less, it's not accepted. All the music videos are top notch and, honestly, I haven't seen better music videos than the K-pop industry. Their music is an amalgamation of so many sub-genres. It's got electronic, pop, R&B, then dubstep happening. In totality, it's an unique industry and how it functions, the way they dance. There are some key dancers, some key singers. Not everyone dances, some of them are stronger in dancing than the others.
And it's an admirable thing how they have taken K-Pop music global. As a musician and music lover, for me to see Asians being represented globally, in Billboard charts, Grammys, like how BTS has been doing, the love and recognition the K-pop industry has been getting on a global space is wonderful. And, in a way, I look up to them for inspiration and, probably in the next few years, I-pop or Indian pop as we call it. Echo is dubbed as an
I-pop song, so the movement starts from here and I hope in the next few years we are able to achieve the kind of success the K-pop industry has done in the global scenario.
Does that put a lot of pressure on you because your fans see you as India's answer to Western pop music?
Not at all. Firstly, I am glad that I have such a kind of responsibility because I never had any other figure in India that I could look up to and be like, 'Okay, this person from India is making it big internationally'. I mean obviously there is Rahman sir (A.R. Rahman), Priyanka Chopra who have been able to do the transition internationally, but as a pop musician.... Yes, Rahman sir has done it, but he has done so in the capacity of a composer. I have always dreamt of doing that for my country, if other people like Justin Bieber... Beyonce could... why not us? And it's because of this question it led me here and that's why we are talking about it too at this point with you.
I am restless, I'm not complacent. Main jahan pe hoon khush nahi hoon... I want to grow. I have never settled, I am not the person who will be very content with what I have achieved. If I have achieved something big, the next day I have moved on and I am looking for the next thing. So, yes, I feel no pressure, definitely responsibility is there and people are looking at me probably to do independent music globally. I have to make sure that the quality and content I am putting out is top-notch and at the best level of what I can produce. I am enjoying all of it. I am having fun with my music because if you are stressed you will never make good music. I'm in an enviable position and, touchwood and God bless, I have been placed in such a way that I have been able to inspire other musicians too.
With contemporaries like Prateek Kuhad and Rajakumari, do you think this is when Indian musicians can make the biggest difference as the world is ready?
Correct! I am so happy! A lot of people ask me if I am jealous that there are some other musicians. I always say 'Not at all!'. I am the kind of person who believes in growing together. I think it's absolutely the perfect time right now to go global. Artistes like Prateek Kuhad, I love what he is doing. Rajakumari is slaying it in the hip hop-rap genre. Then Divine is killing it! All our genres are different, I am doing mainstream pop, they are doing hip hop. Prateek is doing Indie music. And I feel we are like the Indian Avengers (laughs) in taking Indian artistes and music to a global audience!
I feel proud that we are being able to make any kind of mark globally. I feel it's India's time to shine but I hope we are not the last set of artistes. But there are hundreds and thousands of other artistes who make it big! If we can do it, many other new musicians can too. (Smiles)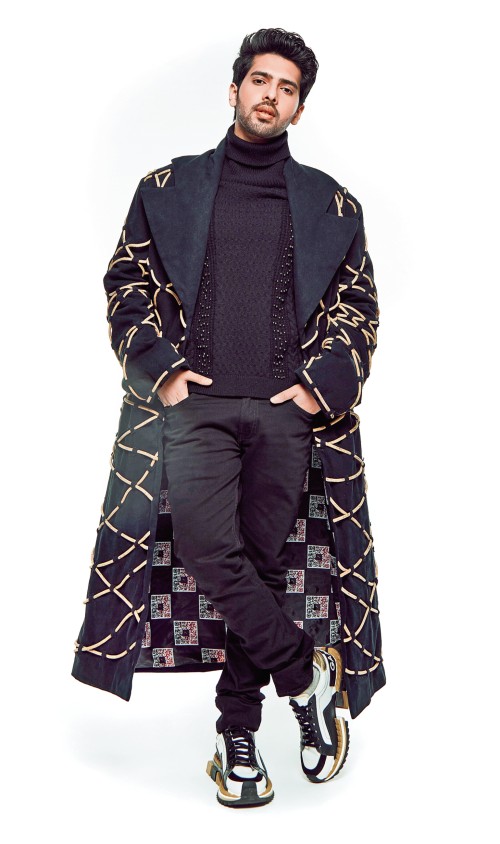 All your international hits have made it huge! Before you took the plunge into international music, what did you tell yourself? Was there a fear of not being able to make a mark or letting your fans down?
I remember telling you in an interview way back in Calcutta years ago that I wanted to make a mark in the international music industry. 'Why can't I?' — that is a question I have always asked myself over the years. I will tell you something, when I did this many people wondered why I was jeopardising a settled career in Bollywood. I don't like thinking about all this. Honestly, after the pandemic hit I realised that we need to live in the most positive manner possible. Tomorrow could be your last day, you never know. I want to do what I am doing, I don't want to jeopardise any career. As a musician what I have been able to do, a lot of musicians have struggled to do that for 20-30 years. I am very blessed for that and, now, as a musician, I am very hungry. I want to look towards new music, newer things because I got tired somewhere of doing the same things again and again. With Control, I feel a new Armaan Malik has come forward.
So what happens to Bollywood? Are you going to continue as a playback singer in the industry that showered you with so much success? Or are you going to walk away from it?
All my fans keep asking me this too. I am going to do everything Armaan Malik is known for. Be it Bengali songs, Hindi, Telugu, Tamil songs. I have always considered myself as a global, multilingual singer. My volume of Bollywood songs may come down because my attention is across so many industries. I am glad I can do music across so many music industries and not let them suffer. If I have released four songs in one-and-a-half years, I have also released around 10-12 songs in Hindi and other Indian languages. My fans should rest assured that if they have become my fans listening to Bollywood songs, I am still going to be singing Bollywood songs. With the pandemic Bollywood is not happening right now but in a few months it will happen.
It's very easy to get carried away and let success get to your head when one achieves so much so quickly. How do you stay rooted?
I think my parents have brought me up in a way that nothing goes to my head. I don't think of myself as Armaan Malik, I think of myself as a musician. If you start thinking that 'Hey, I am Armaan Malik, it means you are going wrong. Armaan as the artiste is a different entity from Armaan the person. I have been able to kind of make that differentiation in my life. I have been able to maintain normalcy in my life and if the success was to get to my head, it would have done so long ago. So, if it hasn't happened now, it won't happen in the future also, at least I believe so.
What is the major difference you have noticed in the Bolly playback industry and the Western music world?
There are a lot of differences. The way we create music here and there are very different. The working approach is different, but also a lot of things are similar like the artistes are the same across the world. The emotions while making a song are the same, it's just the working culture which is different and I am glad I have been able to work in both Bollywood and LA. Main jab LA aata hoon, LA switch on ho jata hain, jab Mumbai jata hoon toh Mumbai on ho jata hain. (Laughs). I don't know how, but I guess God is very kind to me. In my head I am 60 years old... Baba AM! (Laughs).
With 9.8 million fans at just 25, What do you think is the biggest reason for you being Mr Popular with such a large fan base in such a short time?
There are different things I could attribute this to. Like the success of my songs, uske bina obviously so many fans would never be attracted to me. The focal point of everything is music. But then obviously when they see my face, photos and the way I interact with them in a very normal way, that is a reason. I don't have a fan-star relationship with them. I consider my fans as my friends and I am very casual while interacting with them. I am so close with them. It's a genuine loving relationship, and if they want to reach out to me they can DM me. I retweet a lot of their stuff too!
How did you spend World Music Day?
I was very hassled. I had some commitments, so I came live with the ones I could, but it was my mom's birthday, so I wanted to spend time with her and be there and enjoy that time too.
We just saw the music anthem Meri pukaar suno (released on June 25) with legends A.R. Rahman and Gulzar in charge of the music and the lyrics, respectively. How did it feel to be a part of a project that had stalwarts from the Bollywood music industry?
I am extremely grateful and blessed to have gotten the opportunity to be a part of such a massive project with such legendary artistes. Singing along with some of my favourite voices from the industry, across eras, has been an absolutely surreal experience. What's even more special is the true intention behind the song. Meri pukaar suno is an anthem of healing, an appeal from our Mother Earth to instil in us a belief that there is hope, there is light at the end of this tunnel. I hope this song resonates with every listener and gives them that much-needed strength and push to rise again.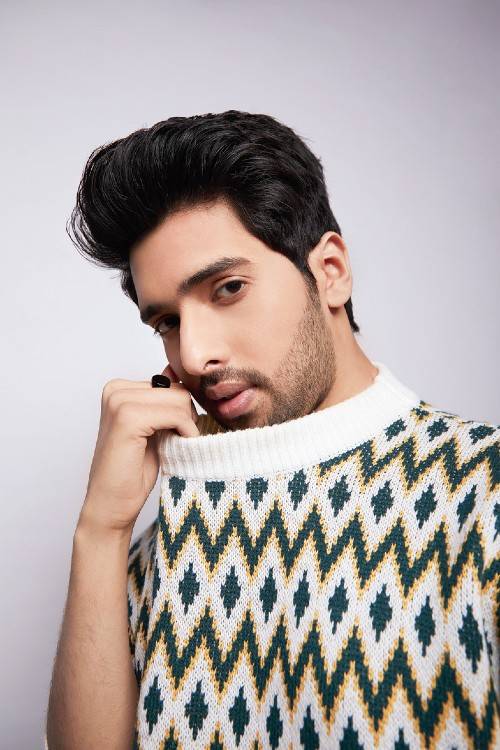 In a month you will turn 26! Tell us your birthday plans?
Yes, one month to go! If things are better and people can move about, I will have a small little party at my house with family and friends. If not, I am okay because I am used to the pandemic celebration (laughs). Being around the people you love is the most important thing now. Jab travel khulega we will anyway travel, but now we can't do it, so just accept the situation. Kuch bhi galat hota hai, am like chalo thik hain, it's meant to happen. Let's look ahead. That's the kind of person I am. If there is any setback in my life or career, yes it's hard, any setback is difficult, but I tend to move on from that situation very fast.
What would your next collab look like?
Another collab can be very very soon. I can't give you a date, but it can come in two months time!
Control and Echo both talk about love and relationships. Is it a reflection of or inspired by your personal life?
No, not my personal life but the inspiration has been from relationships around me and my friend circles. I have seen a lot of my friends break-up during the pandemic, the problems they were going through, the back and forth, pushing and pulling, like breaking up and making up. I write songs based on the reality around me and if there is a situation of writing a song based on my personal life, I'll do that in the future.
The first time I spoke to you at length was when you were 21, this cute chocolate boy, adorable, but cut to 2020, there's this hot guy singing Control...
(Laughs out loud) I think from 21 to 25 I have made quite a transition. From boy-next-door to sexy and hot kind of look (laughs)! It was a personal transition too. I feel handsome, I feel sexy now. As an artiste your look, music changes and I would say going forward you will see many different looks, styles on me.
Lastly, what's your message for your fans?
They (Armaanians) are the best fandom ever and I don't think I would be wherever I am without them. I want to tell them that I love you guys. I hope the pandemic ends soon so that I can come to you guys, hug and perform for you. Fans in Calcutta, I want to come here too once the pandemic is over and sing for you.
Picture: Mohit Varu
Picture: Amey Ghatge
Cover picture: Mohit Varu
Quick questions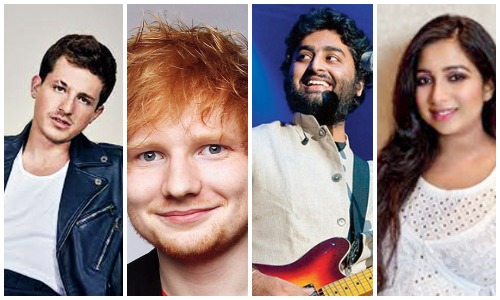 Contemporary artistes who have inspired your music — national and international:
Charlie Puth, Ed Sheeran, Lauv. Then Arijit Singh because of the great work he has done and achieved, then Divine. I was never a hip hop fan, but he made me. Then Shreya Ghoshal di, I don't think anyone else has the versatility that she has. She sings in five more languages than I sing in (laughs). She is amazing!
Current fave song: The Way You Felt by Alec Benjamin. Then Enjoy Enjaami, it's a Tamil song.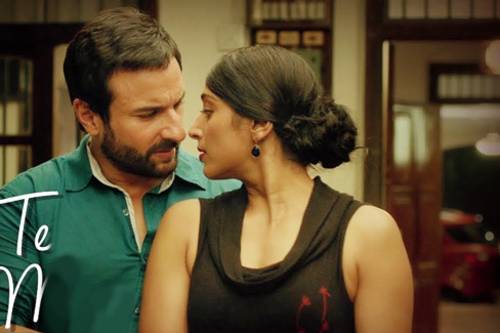 A song of yours which is the closest to you: Tere mere (Chef).
One thing about yourself which Armaanians don't know: They know everything except one per cent of my personal life. There are certain things you really need keep for yourself. I have one per cent of my life for myself (grins).
If we seek motivation from Baba AM, what would you say?
It's not a quote, but I feel a lot of people don't have patience in life and I feel one key to success is patience. Patience is working hard, putting in effort is important but also knowing that things will happen at the right time....
If you have to sum up 2020 with a song, what would it be:
My 2020 on the career front was awesome but on the personal level I would say 'I am under your control and I can't take it anymore'.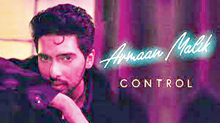 Turning point in your career:
March 20, 2020, when Control released.
First thing you are going to do when the pandemic ends:
Book a trip to London!
Something you have learned during the pandemic:
That there is nothing more important than family.
Pegging on your song names... What is that one thing you would want to Control? And what would you shout out loud from a mountain top for it to Echo:
Aah! I am already in Control of the narrative of my life and story and what am going to do. And then I want to go to the top of Mount Everest and shout "The Indians are coming".