The ladies behind Indian Matchmaking discuss the success of their Netflix show
Team YFLO caught up with Sima Taparia and Smriti Mundhra, the show's creator and executive producer for a virtual session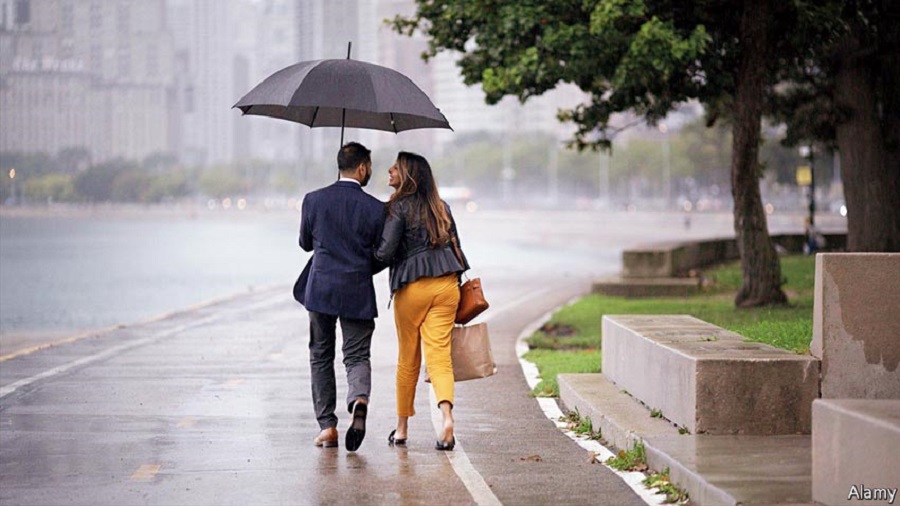 ---
---
With Indian Matchmaking — a show that gets into the nitty-gritty of the desi matchmaking business, through the work of Mumbai-based matchmaker Sima Taparia — becoming a bonafide hit on Netflix (even though it's rightfully received its share of brickbats), Team YFLO caught up with Sima Taparia and Smriti Mundhra, the show's creator and executive producer, for a virtual session on the show. The session was moderated by Shefali Rawat Agarwal, the chairperson of YFLO Calcutta.

Sima Taparia
Traditionally, the matchmaking space has been male dominated. What made you want to get into it?
Since childhood, I have the unique ability to talk to people and connect with them, to see their personalities... I have always been social. When I did matchmaking for my sister 25 years ago, I thought of helping others too. That's how I started in 2005. My husband and family were a big support. They also realised that I could genuinely help people through this.

Is it just enough to match the boy and girl, or do you have to ensure that the families are also compatible?
My first step involves seeing the biodata and noting the criteria required. I meet the family and ask their preferences, I see how they live and how they interact... the background is very important. Marriages are made in heaven, par aaj ke zamane mein dharti pe matchmaker ki sakht zaroorat hain yeh matches karne ke liye.

What kind of homework do you do once you are given a biodata?
I note down preferences, I ask for their respective likes and dislikes. A lot of people are particular that they want a match only from a particular city. India mein caste pe dabaav zyada hain... it's not like that abroad. I screen everything and then match. Young people today are smart, focused and financially independent, but they are almost always never sure what they want in a partner. I guide them. I tell them that even if the profile matches 70 per cent of their preferences, they should proceed... 100 per cent toh aaj tak kisi ko mila nahin hai. Marriage is not like a restaurant menu... ki aapko sab cheez mil jaaye. These days, young people mostly look at chemistry and wavelength... if that's there, then the rest can be taken care of. Family values are also very important, so is status.
What happens when all the criteria are met but the horoscopes don't match?
I said this on Indian Matchmaking... aajkal shaadiyaan biscuit ki tarah toont rahi hain. So that's why everyone is scared. There have been some instances where everything has matched, but since the horoscopes haven't, they let go of a good match.

How has your business been during the lockdown period?
I got a lot of enquiries, many big matches even happened during the lockdown, some from Dubai, Delhi and even Calcutta.

Did you ever think you would become so famous after Indian Matchmaking?
I never thought that the show would become so popular. I feel proud that I have been shown with my Indian values on the show. I did this show for love and respect... fame just came along as a by-product.
Smriti Mundhra
What made you think of a show like Indian Matchmaking?
I first thought of this show 12 years ago when I met Sima didi. I tried to pitch the show then to various networks, but in the absence of streaming platforms like Netflix, there wasn't much scope for a show of this kind, and so I dropped it. I then made A Suitable Girl in 2018, which was very widely accepted. And then I felt the timing was just right for Indian Matchmaking, especially when Netflix came along. I felt that Netflix was the best place for a show like this. And Sima didi said an immediate 'yes'.

How does a show where people are constantly under the glare of a camera work?
We don't really script anything in a documentary series. But for a show like Indian Matchmaking, which is a bigger production and involves more travel and more money, some things have to be planned, or coordinated at least. We filmed with each participant in the series for about eight-10 days over the course of a year. So we would film two days here, two days there. We also gave the participants cameras to shoot themselves when they were meeting prospective matches.

Was it tough to choose people, or for that matter, even find people to be on the show?
It was a challenge, frankly. When someone comes and says, 'I am making a TV show about you trying to find a life partner', it will be a little difficult. This is usually a very private journey. What helped was that Sima didi could vouch for my credibility as a film-maker with all these participants. This isn't like Splitsvilla, The Bachelor or any of those types of shows. Indian Matchmaking doesn't exploit people for entertainment. We wanted to show the beauty of our traditional practices, in a very honest way. I have been through that process myself and so there was empathy. We got enough people on board for Season 1 and now for Season 2, once people have seen the show for what it is, we are getting a lot of enquiries. We look at people who are honest, genuine and open about the process.