Shilpa Rao on music, marriage & Grammy nomination
'I do less work, but fortunately, people take that one song I do and make it big'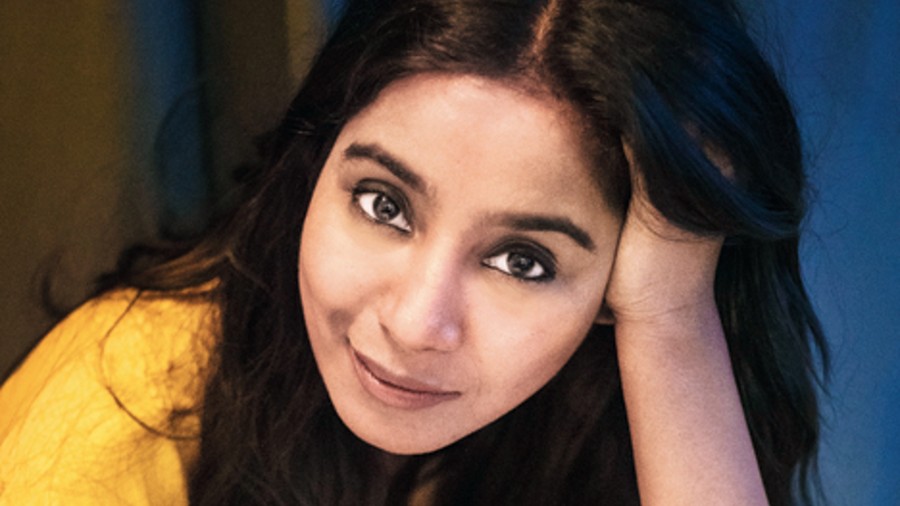 ---
---
Shilpa Rao has a lot to celebrate. After notching a Grammy Awards 2021 nomination for Anoushka Shankar's album Love Letters in the Best Global Music Album category, the singer has collaborated with musical group The Yellow Diary for a single called Roz roz. Shilpa — whose 2019 hit Ghungroo is still a playlist topper — also tied the knot in end-January. Reason enough for The Telegraph to catch up for a chat.
What's the response to Roz roz been like so far and what prompted this collaboration with The Yellow Diary?
I have been getting messages from fans who are avid listeners, and when they have written in about the song, they have been quite specific about this line and this emotion or this lehjaa. I love that they are taking note of the finer nuances and subtleties in the song. I hope this song can give some sort of solace and hope to people.
The collaboration came about as a result of meeting up a lot on backstages and music festivals around India when we were travelling and performing pre-Covid. We took some time, but we ended up with a very nice collab where we both have a conversation and a resolution of a conflict through the song. I love that bit about the song.
How do you pick a particular song or project and how much of that is dictated by instinct?
I always believe that your instinct never fails you. Gut feel dictates a lot of what I do. When I hear a song, what I always ask the lyricist is, 'What emotion are you getting at?' For me, it's very important what the song wants to say. I am a huge fan of good lyrics, something that stirs you or invokes a sort of thought even after the song is finished. Sometimes, a composition can inspire you, sometimes a word inspires you, the track itself inspires you... even if there is one little thread of inspiration somewhere, I go for it.
Has finding enough songs with meaningful lyrics been a struggle of late?
My grandmother often tells me, 'You sing only two songs a year... what are you busy with the whole year?!' (Laughs) I do less work, but fortunately, people take that one song I do and make it big. I have kept myself away from lyrics that don't stir people emotionally. It's not a very conscious decision, but has happened over time. Most composers call me for songs that require me to be myself. In short, I have been lucky to have had good songs with lyrics that really stand out.
Congratulations for the Grammy Awards nomination for Love Letters. What does this kind of recognition at the highest level mean to you?
When someone wins a Grammy or an Oscar, I am always curious to know what they say when they have the award in their hands. That's because that's the inspiration I found as a kid when I saw a Russell Crowe or a Meryl Streep go up and take the award and say something that fired me. Maybe I am here because of that and if my nomination inspires even one kid to pick up music, it's worth it.
As artistes, we have the duty to empower people, to give them hope and to carry this culture forward. I will be happy if a kid out there says, 'If Anoushka (Shankar) can do it, if Shilpa can do it, I can do it too'.
You've recorded music during the lockdown and even had a hit film album in Ludo. How have you adapted to this new way of working?
Artistes need the space to travel, to look at things, to touch and feel and eat and smell things in front of you... we need experiences.... We are used to singing to large crowds, it's a whole different experience. It's all five senses coming together.
The lockdown was a great time to internalise everything. There were some things that probably didn't occur to us in a normal scenario, but blew up when we sat alone and started analysing them. As an artiste, a lot of things have hit me... of how music functions or as a voice, how I can metaphorically stand up for things, maybe just by writing a post or probably reaching out to someone who needs help or maybe even doing a live session and having a conversation with someone on a human level and making a difference. Trying to find answers within me was a big revelation for me during the lockdown.
What does music mean to you in these trying times?
Music took over me completely during the last few months. I started living with this awesome man who I have idolised ever since I was a kid... Mehdi Hassan saab. I feel I have lived with him through the lockdown, I started to know him more as a human being, not only through his music but his interviews where he's talking about his life and his music.
There are two kinds of people who have come to our rescue during these times. One are the farmers who have kept us alive with food and the other are artistes who are keeping our souls alive through their art.
Growing up in Jamshedpur, who were your musical influences?
Jamshedpur was this magnet where all classical maestros would come and perform. I was a very lucky child that my parents would take me to all these concerts. Classical music was a major influence. My father was very strict about that... he wouldn't allow us to listen to anything else. It was very focused training. It was either Indian classical music or Western classical music, because my brother was training to be a pianist. On one hand, we had Amir Khan saab and Mehdi Hassan saab and on the other, it would be Bach, Mozart, Beethoven or Chopin. That's been my childhood.
You've collaborated with many music composers, but of late, what's the secret to the magic that you and Pritam manage to conjure every time?
I am thankful for the friendship we have. We don't talk about work... every time we meet for a recording, we speak about Monet, travel, food, Game of Thrones, you name it (laughs). I love that apart from being a genius in what he does, there is a very human side to Pritam. And thankfully, both of us have been able to connect on many levels, most importantly, as human beings. It doesn't matter who he is speaking to... there is a very humane way of dealing with people that he has, and that's very inspiring.
On that note, I must tell you that your version of Hardum humdum from Ludo with Pritam is a song I continue to play on loop...
Oh, that's my favourite too! We had a blast recording that. Only he gets these crazy ideas.... 'I want to do a ghazal in EDM style!' (Laughs) When he told me, he wanted us to do Aaj jaane ki zid na karo (from Ae Dil Hai Mushkil) on a club track, I was like, 'Woh kaise karenge?!' He was like, 'Do, na! We will figure it out!' He makes me do all these crazy things (laughs).
It's been less than 15 days since you tied the knot. What's this new phase of life feeling like and what's 2021 looking like musically?
I hope nothing changes after marriage for both of us (Shilpa married visual artist Ritesh Krishnan). That was the deal... to stay like how we always were. I like that little oasis that we both share, of celebrating each other as we are... having fun and travelling without purpose and living each day as a celebration. I am not big on occasions. I look at every single day as special. We both share that same feeling towards life. I hope nothing changes and we make each other happy.
As far as career is concerned, I am doing this music show called IPML (Indian Pro Music League) on Zee TV. It requires me to perform my own songs in a new way, which is pretty challenging and also a lot of fun. There are some songs that I have recorded with Pritam and Amit (Trivedi). I am just hoping that 2021 is great for all of us, for people of the world.
Our Shilpa Rao playlist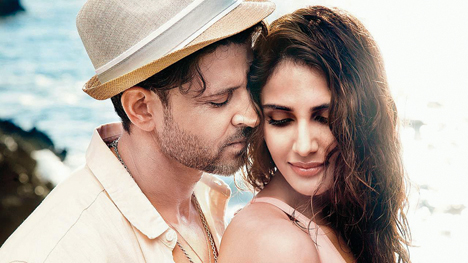 • Manmarziyan (Lootera): Shilpa's deep vocals, Amit Trivedi's music, Sonakshi Sinha's eyes... magic.
• Hardum Humdum (Ludo): We love this Arijit Singh number from Ludo. But Shilpa's fresh take simply elevates Hardum humdum to level next.
• Ghungroo (War): Can anyone sit still when Ghungroo plays? With this Vishal-Shekhar composition, Shilpa showed she can do fun and zany as effortlessly as deep and soulful.
• Mudhi mudhi ittefaq (Paa): One of her earliest hits, scored by Ilaiyaraaja, has Shilpa's mellifluous voice capturing the innocence and craziness of first love.
• Gustakh Dil (English Vinglish): Yet another Amit Trivedi number elevated by Shilpa's fresh voice and Sridevi's presence.