She's on a high! Rasika Dugal on why being 'happily overworked' is 'a good problem!'
The 34-year-old actor has left a mark in each of her projects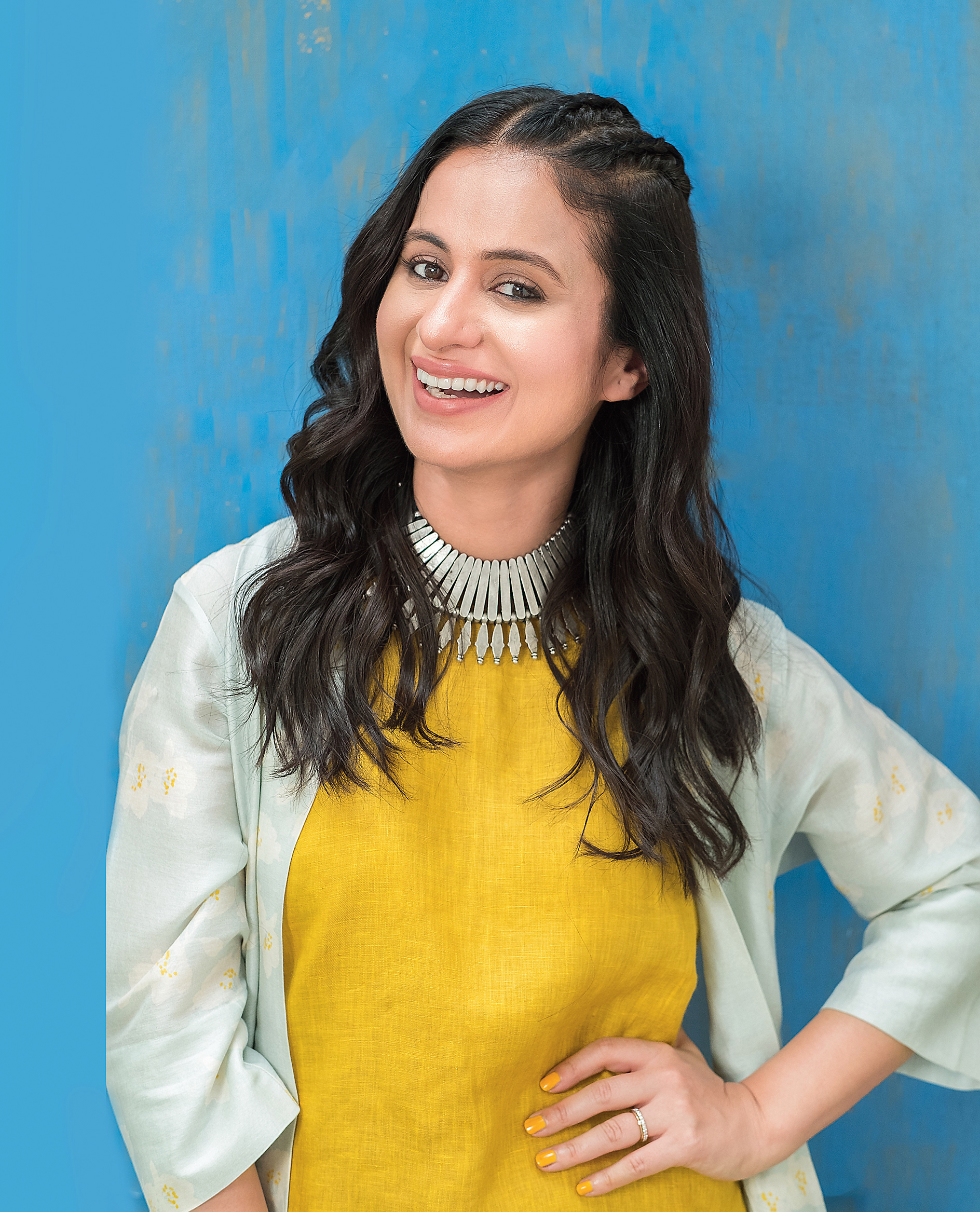 There's been so much work and I have been really trying to get my way around in terms of how to manage time and how to deal with all of this. Right now, I need a short break to figure out how I feel about everything
Picture: Dev Purbiya
---
Published 27.11.19, 06:47 PM
|
---
Mirzapur to Manto, Delhi Crime to Hamid, Made in Heaven to now Out of Love, Rasika Dugal has had a stellar year. The 34-year-old actor has left a mark in each of her projects, with Delhi Crime — in which she plays an upright cop — and Out of Love, where she drives much of the action as the central protagonist Meera Kapoor, coming in for special praise.
A t2 chat with Rasika.
The last time we spoke you had said you were 'happily overworked'. Since then, you have not only done many more projects, but have also left a huge impact through each one of them. So, now even more happily overworked?
(Laughs) Nowadays, I call it 'a good problem!' There's been so much work and I have been really trying to get my way around in terms of how to manage time and how to deal with all of this. Right now, I need a short break to figure out how I feel about everything. That's because it's really been continuous and I really haven't had an opportunity to sort of sit back and fully absorb all these experiences. I am currently shooting for Mira Nair's (TV series) A Suitable Boy and will soon start shooting for Season 2 of Delhi Crime. And I am really hoping that in between these two, I get a window where I can absorb all the overwhelming experiences of the last few months.
Where does Out of Love fit in?
What really hooked me was that my character, Meera Kapoor, drives the narrative. While I have had some very interesting work and beautiful roles to play in the last one year, I was really craving to play a part that drives the narrative. So when I was offered Out of Love, I was like, 'This is it!' And when I watched the original (Doctor Foster, the 2015 original BBC series on which Out of Love is based), I felt that this was an intimate and sensitive depiction of a relationship that is scarred by infidelity. The way the show is made, viewers will often feel that they are inside Meera's mind and I hope the audience feels that they are a part of her dilemma.
Once I was offered the part, I chose to watch Doctor Foster before I signed on. That's simply because I wanted to understand the intent of the story and the framework of the show. I really don't know if deciding to watch the show before was a good decision or a bad one. Sometimes, you do fall into the trap of imitating a good performance and I hope I haven't done that. I just watched it once and didn't go back to it any more because I consciously wanted to bring in my own. There were times when I was stuck with a scene and didn't know which way it was going and it was very tempting to go back and watch Doctor Foster, but I didn't (laughs). I kept telling myself, 'This is my journey and I have to find my own way'. But the original performance (by Suranne Jones) is a hard one to forget.
It's a show that's very high on emotions, with betrayal being a relatable emotion for everyone. What was your mindspace like when you were shooting Out of Love, coming as you were out of another emotion-heavy show like Delhi Crime?
Well, I had shot for Delhi Crime a while back, though everyone got to watch it just before Out of Love. By the time I started shooting for this one, I had had some emotional recovery from Delhi Crime. It was exhausting, but that's what you do want from a piece of work that you sign up for. It should prompt you to go to places beyond your tried-and-tested realm of experience and bring out emotions within you that you otherwise didn't know that you had or were capable of.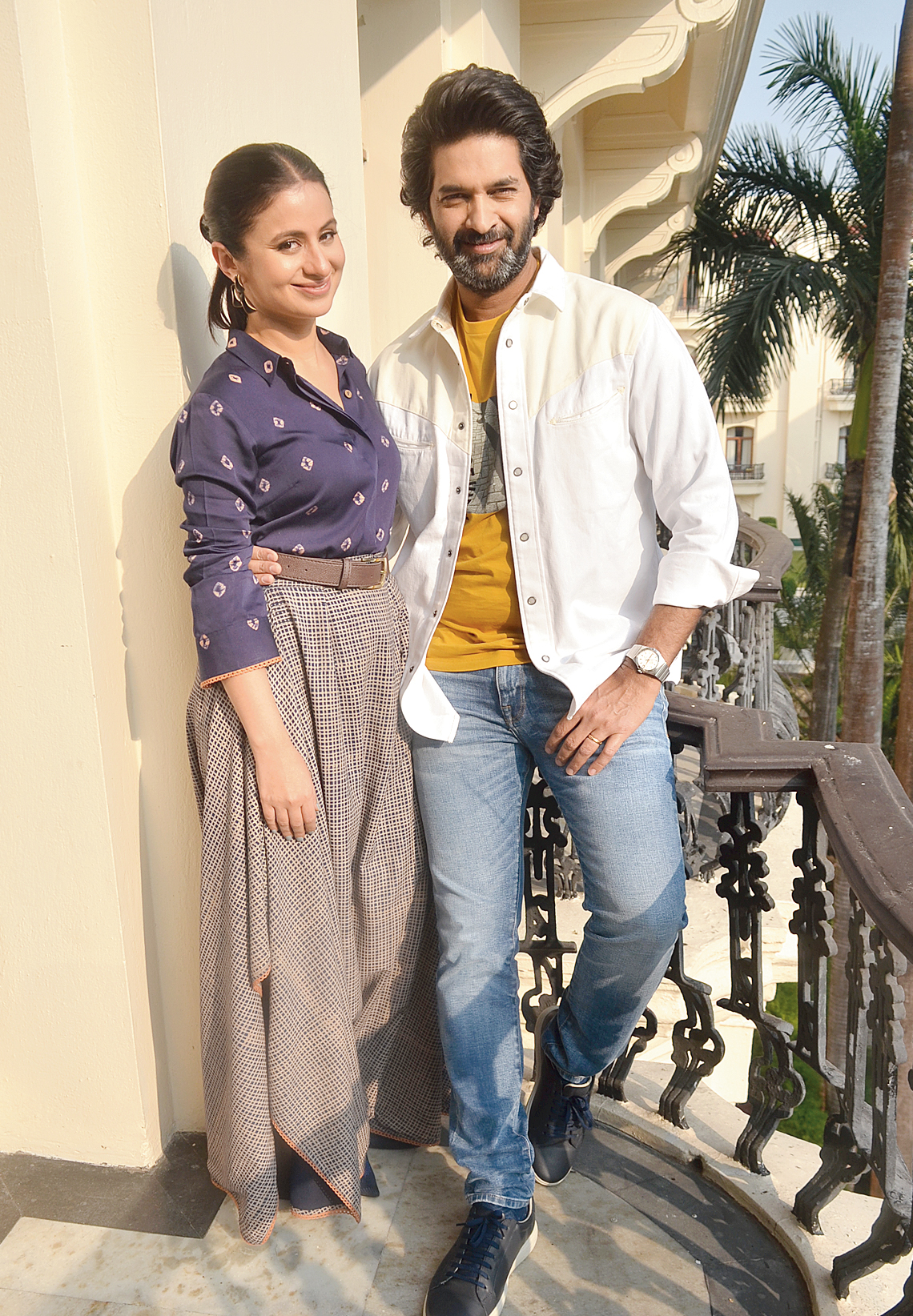 Whenever I work on a role, I always allow it to subconsciously take me to a place that is magical and unexpected, rather than consciously driving it to a place. So when I shoot, I rarely understand what I am going through... it's only in retrospect that there's an articulation in my mind and head of what I felt while I shot a particular scene or played a certain part.
Physically, shooting both the parts have been very exhausting, primarily because shooting a series can take longer than a film. But I always believe that, as an actor, physical and emotional exhaustion can also bring something beautiful to your work if you are open to accepting the fact that this is also a part of the experience and let me work along with it rather than against it.
Do some of your roles bring about a change in you, even if it is subliminally?
I actually feel a little nervous to claim that! (Laughs) I feel nervous that it may over-romanticise my work. But honestly, much of the work that I have done has had some impact on me. It's something that I have realised only later. I also find it amusing that the memories of actors are so consciously constructed around what happened to that piece of work, in terms of audience reception or box-office results. And we are asked to articulate our experiences so often, I often wonder if our memories of a project get changed because of that.
Sometimes, I do forget what exactly I felt right at that point of time while I was shooting. It's primarily a mixed bag of emotions. I sometimes ask my husband (actor Mukul Chadda), 'Did I say something like this about this project when I was shooting for it?' He's like, 'Ya, ya, ya!' (Laughs) But yes, much of the work I have done has affected me in some way or the other. I don't know if it's changed me, but it's definitely stayed on with me. The experiences of both Delhi Crime and Hamid stayed with me for a very long time. I don't know about Out of Love… it's too soon for me to say, given that we finished shooting for it only in September and it's out just two months later. What's been the experience like shooting for A Suitable Boy? Have you, like the rest of us, been a Mira Nair fan girl?
It's a dream come true for me and for all the actors working on the project. The common thing between all of us is the awe and respect that we have for her. And she's so much fun! The kind of masti that she brings into every scene is really remarkable. Salaam Bombay and Monsoon Wedding are the two Mira Nair films I go back to. It's such a vibrant cast… there are over a 100 cast members in this series, which is a monumental task for the producers. About 35 or 40 of the important parts are being played by a mix of experienced and some very new actors. There's a lovely unity. There's an actor is who is fairly new and was rehearsing so much for the audition that just looking at that actor, I was like, 'I have to get that dedication back!' (Laughs) It's such a treat to be part of this ensemble cast.
Given you have been doing such so-called heavy projects, is there a plan to attempt something light-hearted in the near future?
I just got an opportunity to do that with a film called Lootcase, and it's an opportunity that I am really grateful for. It's produced by Fox (Star Studios) and I am hoping it will release soon. That's in the comedy space and I was sort of relieved to turn up on set and say, 'Hey, let's have a good time,' rather than saying, 'What emotional turmoil are we going to go through today?' (Laughs) Lootcase was my relief from Delhi Crime because I shot for it right after that show. I always believe that you attract the experiences you crave for and at that time, I was really craving for a breather.