Shabaash Mithu: Mithali Raj takes to Twitter to answer fan questions on her biopic
The former captain of Indian women's cricket fielded a host of questions, from the film starring Taapsee Pannu to her retirement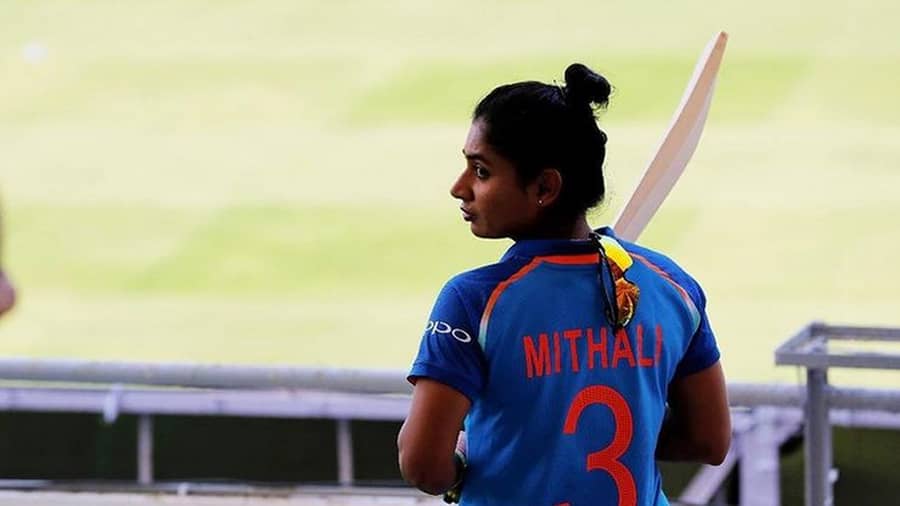 Former Indian women's cricket team captain Mithali Raj is the subject of the biopic 'Shabaash Mithu'
@mithaliraj/Instagram
---
Calcutta
|
Published 15.07.22, 03:25 PM
|
---
This Friday belongs to Mithali Raj, the captain of Indian women's cricket from 2004 to 2022, whose life and career is the subject of the biopic Shabaash Mithu that has hit the theatres today. The film directed by Srijit Mukherji has Taapsee Pannu portraying Mithali, considered one of the greatest female cricketers.
A day before the film's release, the Padma Shri awardee held a round of Q&As with her fans on Twitter, where she took questions on Shabaash Mithu and her retirement from cricket in June.
It's been a while since we interacted, #CricketTwitter.
Let's have an #AskMithali session.
Send in your questions!

— Mithali Raj (@M_Raj03) July 14, 2022
Here are some of Mithali's answers to the questions she got:
Fan: How did you like your own film #ShabaashMithu?
Mithali: I love how the film captures my journey and I hope it will encourage many young talents especially women to take up sport as a career.
Fan: Well, everybody is talking about Taapsee and her performance. But how much did you like Inayat (Verma), the choti Mithali's performance in the film? 
Mithali: First, thank you for showing support by going to watch the film. Inayat is a little ball of fire, full of energy and cuteness. She is a great artist. You will love her in the film.
Fan: Say Something About #ShabaashMithu Movie  & @taapsee.
Mithali: Reminiscing my life journey through #ShabaashMithu has been an emotional ride for me and the way @taapsee has played the role is beyond exceptional!
Fan: I know you are not much into songs - but if you had to pick 1, which is your most favorite from Shabaash Mithu, which would it be?
Mithali: Hindustan meri jaan hai!
Fan: Why should I watch #ShabaashMithu!?
Mithali: Many times, in life people need a little push and motivation to pursue their dreams. I'm hoping watching the film, many people will take their first step towards it.
Fan: What's the best and worst part of retirement?
Mithali: Let me put it like this... one chapter has led into the other. Of course there is nothing like playing for your country but I'm equally excited about the avenues that lie ahead in pursuit for growing & service to sports.
Fan: How are you spending your time after retirement? How difficult it is for you?
Mithali: I am keeping very busy. Not at all difficult at all. It is difficult when you are not mentally ready. I have always been goal oriented. The goal was World Cup. Every phase has to be approached optimistically and with renewed vigour. There is so much to do. Just roles change.
Fan:  The first thing you did/still do after retiring - any indulgence/habit/food -  that you couldn't do because of an active international playing career?
Mithali: Eat Jalebis and noodles.
Fan: Mithu, between a good book and chocobar, which will you pick up first?
Mithali: I'll eat a Chocobar while reading a book.
Fan: One advice for youth & young girls out there!?
Mithali: Whatever you choose to do in life, do it wholeheartedly. There are no shortcuts to success. When you achieve success stay grounded. There is a lot that happens for you when you achieve something but don't allow yourself to be consumed by it, rather stay focused on your path.