'Search for love and friendship'
Anindya Chattopadhyay talks about the core theme of his coming-of-age film - Prem Tame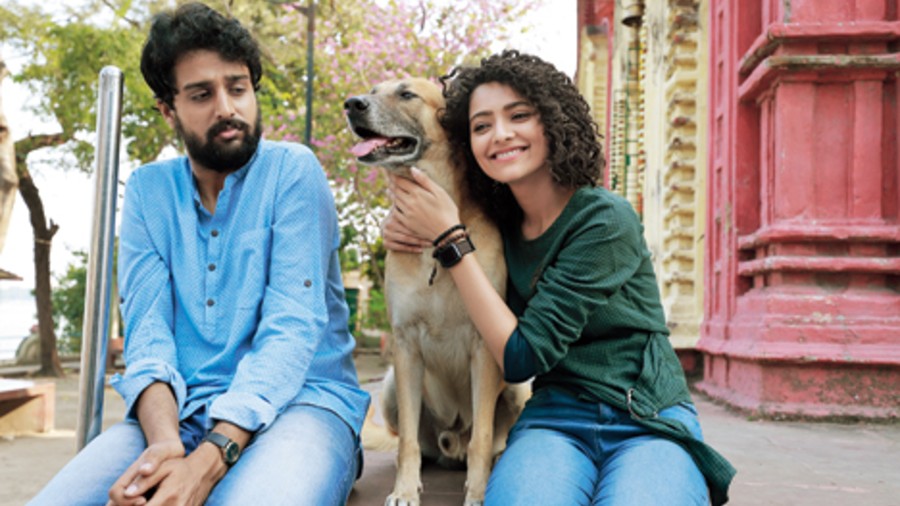 Soumya and Susmita in Prem Tame
Sourced by the correspondent
---
Published 20.02.21, 01:10 AM
|
---
Prem Tame is a heartwarming, sweet, fun film and it is getting a lot of positive feedback. Word of mouth is strong.
We had 13 houseful shows on Saraswati Puja. Nandan saw houseful shows on Valentine's Day and Saraswati Puja. The footfall has been really good on other days as well.
Projapoti Biskut started with the image of the Kartik idol and how he was placed in front of a house. In Prem Tame Raaji's hairstyle is compared to Kartik's. Is it a co-incidence?!
It is a co-incidence! The Kartik idol was crucial to the plot of Projapoti Biskut. It was representational also. In Prem Tame, the reference is there just for fun. Pablo's mother reads out Hanuman Chalisa, so it was natural for her to say that line about Raaji's hairstyle where she evokes Kartik. Incidentally, this line just happened on the set. Production manager Rony used to say this on set, and we incorporated it into the film!
Prem Tame is a snapshot of college life. Is it autobiographical to some extent? How was college life for you?
My college life doesn't really feature in this film. And it is not autobiographical in any way. Our college life was of course very different. College fests were an integral part of my college life. And if it wasn't for college, I wouldn't have become what I am today.
Wordplay forms a key role in the dialogues of your films. In this film, it happens in almost every line. What were your thoughts when writing the dialogues?
I have a lot of fun with wordplay. Often I speak like that. I have also had people telling me that they found me in some of the characters! But I use wordplay to the extent when I'm building a scene. Or in the introduction. After that I go beyond it. Then the film takes a different turn with its crisis points. Then I focus on the depth and emotional weight of the scenes rather than on wordplay.
Prem Tame nicely combines mirth and melancholy as it tells a coming-of-age tale. Did you want to set a tone like that?
Yes, the film has a certain tone. It comes across in the storytelling, pacing, BGM and cinematography. The locations and characters really add to it. The film is wrapped in a bhalobashar maya, which reveals itself in the end.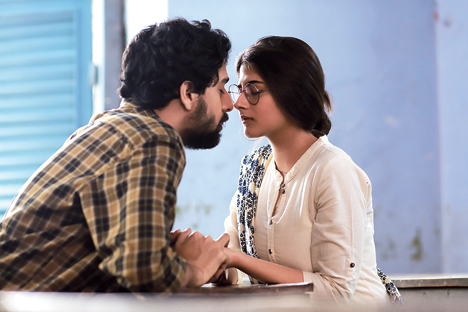 Why did Raaji (Susmita) leave so suddenly, leaving her pet Khogen behind?
There is a mystery about Raaji. Many have asked me about her  backstory and I have not clearly told them anything. She has a past and has kept it a secret. At the same time she is upfront about various things, stands up for issues she believes in... also, she likes to experiment with her life. And she does not want to be tied down by any bond. Raaji is a fantasy for Pablo (Soumya). However, we see that Raaji is gradually developing feelings for Pablo. There is a bonding. The moment she realises this, she leaves. Where does she go? It is not clearly spelt out in the film. But she leaves behind Khogen for Pablo.
Why are the male protagonists in your films meek, timid, and not really smart?
I see smartness in a different way. Phoara was a rebel and he was adamant; Antar was timid but he did grow as a person. Pablo is not unsmart but he hankers for love, he is in search of it. In the end he understands what true love actually is. Pablo is a hero because he is sensitive and loveable.
There are top shots of Pablo lying on the terrace which underscore his sadness and loneliness. In Projapoti Biskut, Ishaa's character is framed in a similar top shot on the terrace later in the film. What's your connect with the terrace?
The terrace plays a huge role in my life. I feel a different window opens up for me there. Various realisations dawn on you. I grew up in a house which had a huge terrace. We would play cricket on the terrace... and if I felt sad at night I would quietly go there and look at the sky. In Projapoti Biskut, Ishaa's character would escape to the terrace to get away from the suffocating atmosphere of her in-laws' house; she would talk to her mother there. She would try to find herself there. In Prem Tame, Pablo's ekakitto is shown through the terrace shots. His last conversation with Raaji happened on the terrace. So it becomes a space which is connected to Raaji and in the way he misses her. So the treatment and context of the terrace shots in both films are completely different.