Scribe Shriya looks inside
Pilgaonkar plays a journalist in Netflix's 'House Arrest'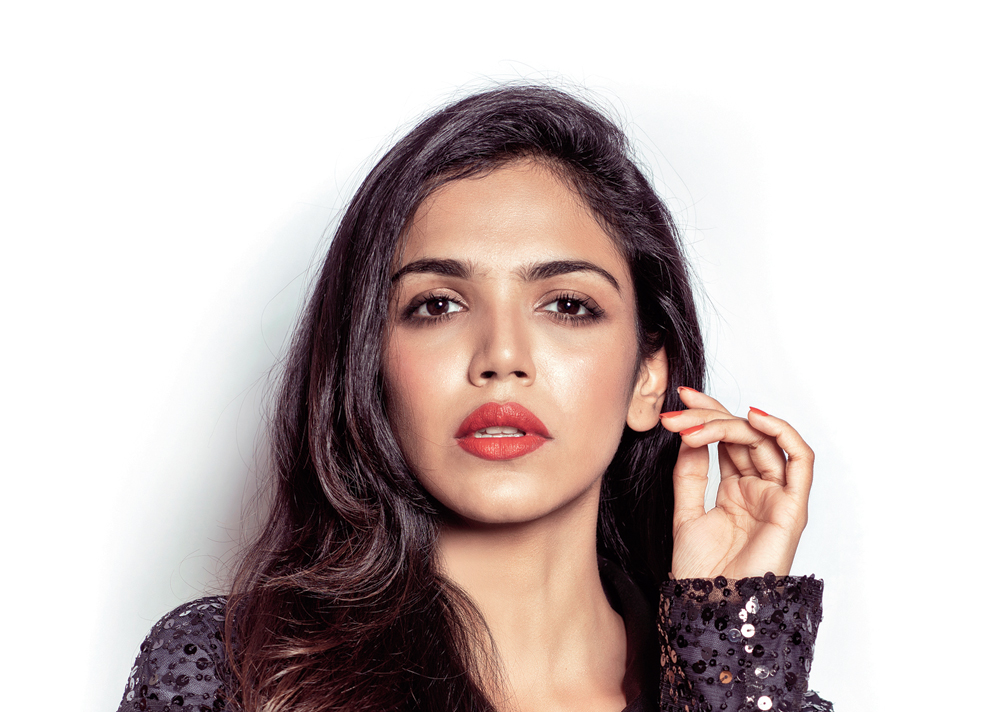 ---
---
Shriya Pilgaonkar plays a journalist in the Netflix original House Arrest, releasing on Friday. The film revolves around Karan (Ali Fazal), a Delhi resident, who hasn't stepped outdoors for six months. The actress also stars in the upcoming romantic-musical Bhangra Paa Le, co-starring Sunny Kaushal and Rukshar Dhillon. The Telegraph caught up with Shriya for a chat on her projects.
Did you learn to play the dhol for your role in Bhangra Paa Le?
Shriya: It's always fun when you pick up a skill for a particular character. Nimmo is a Punjabi girl in the 1940s who loves music and playing the dhol is her way of expressing herself. There's a beautiful sequence in Bhangra Paa Le where I had to play the dhol for which my director Sneha (Taurani) and I both felt I should take some lessons and be comfortable. I really enjoyed the process.
How did you work on your costumes, body language and look since your portion of the story has a period setting?
We had a fantastic costume, hair and make-up team that did look tests with me to get the feel of that period. I also worked with a dialect coach to get the basics of Punjabi. Every element contributes to building a character and I'm especially fascinated when it comes to recreating period looks. The British series I was part of, Beecham House, directed by Gurinder Chadha, was set in 1795. That was also an incredible experience, just to see the kind of research that goes into recreating that time period.
The House Arrest trailer hints at it being a dark comedy. What interested you about the story?
The script was quirky, crazy and poignant because of what all the characters are dealing with internally and externally. It's about a man trapped in his own fears who doesn't want to deal with the world, but of course he can't stop the world from wanting to poke into his life. It's a fun, light-hearted film which people would be able to relate to.
How did you prepare yourself to play a journalist?
Saira enters Karan's house as a journalist curious about his life, but she leaves as a friend. She is a girl who deals with her life by over engaging with the world as opposed to Karan's character who wants to disconnect. She too is trying to make adulting work out for herself, so there are several layers to her. We did several readings with my directors Samit (Basu) and Shashanka (Ghosh) to get her back-story and internal monologue in place.
Did Ali and you improvise on set?
The directors encouraged it. There was a lot of scope for improvisation and many a times, Ali and I would get carried away because of how many possibilities there were in every conversation.
What brief did directors Shashanka Ghosh and Samit Basu give you about the character?
My directors wanted this to be a collaborative process so they really allowed us to ask as many questions and explore our characters. The most important thing told to me about Saira was that she is still discovering herself and somewhere behind the strength that she shows, she has built a wall where she is always on guard. She doesn't trust people easily but yet, as she gets to know Karan better, she eases out.
What's the new or different thing the audience can expect from this Netflix original?
The story is super fun and all the characters are very well-written. A lot of people can relate to the feeling of JOMO — Joy of Missing Out. The film is entertaining and most importantly, relatable.
What are your favourite shows on Netflix?
There are way too many — Queer Eye, Mindhunter, Stranger Things, The Crown, Peaky Blinders... the list goes on.