Sayani Datta on shooting her debut Hindi film in the new normal...
...and why she made the shift to Mumbai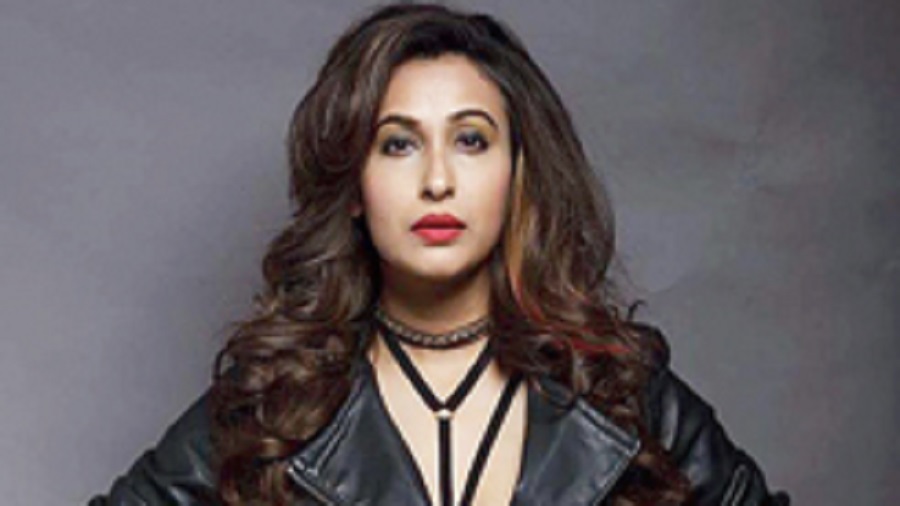 Sayani Datta
Sourced by the Telegraph
---
Published 09.09.20, 09:17 PM
|
---
Sayani Datta has been parked in Jaipur over the last few weeks, shooting her Hindi debut film The Wife, co-starring TV heartthrob Gurmeet Choudhary. "The shoot has been going very well, touchwood," the Calcutta girl tells us when we dial her while she's taking a breather between shots. A chat with Sayani on navigating through life and career in Mumbai and shooting in the new normal.

What can you tell us about The Wife?
It's a horror film, one can call it an urban horror story. Most horror stories are predictable and those who love this genre, can mostly guess what's going to happen next. But with this film, you can't assume anything till you reach the end.

Are you a horror fan?
I am a big fan of horror, actually. Since this is my first Hindi film, ekta onno level-er excitement toh achhei. Prothom chhobi in a different language, signing up with a big production house (Zee Studios), the fact that this is horror... it's a big deal for me. I am very excited.

How did the film happen?
Over the last one year, I have given numerous auditions for a number of projects. I gave my audition for this film last November and got shortlisted. Many rounds of auditions happen for most projects in Bombay... it's unbelievable! The good thing is that giving so many auditions helps a lot in perfecting things as well as getting very familiar with the script.

You had started shooting for the film in March before Covid-19 came calling...
Yes, we had been shooting for eight-10 days before we had to halt on March 19.

Shooting before and now during the pandemic must be very different...
It definitely is. A Hindi film set, from whatever experience I have had on this film, employs a lot of people. In March, we had a lot of people on set, and it's now come down to half of that. But despite that, it's been smooth sailing so far. Plus, everyone is exercising tremendous precautions on set. The studio and the guest house that we are staying in are on the same premises, and the entry of people from outside is barred. Everyone, whether it's artistes, technicians or cooks, we are all staying in the same place. No one is allowed to go out.
We are working in a very protected environment. Sanitisation takes place on a regular basis, everyone is undergoing Covid tests every few days.... Everything, and more, is being done. It's been great so far.

How apprehensive were you when you were first told that the film was going back on the floors in the middle of a raging pandemic?
Quite a bit. But the producers made sure that both Gurmeet and I were comfortable going back to work. Honestly, this is not a question of comfort, it's a question of fear. At that time, we were pretty confident, but later when we heard that Amitabh Bachchan had Covid-19, we were a little rattled. I got pretty scared. We were supposed to start shoot in June, that shifted to July and then finally we started shooting in August, once we were able to overcome our fear.
Honestly, shobai ke kaaj korte hobe, shobai ke taaka kaamatey hobe... baarite boshe thaka ekta permanent option naa.
Our film was, in fact, the first Bollywood film to go back on the floors. After that, a few more have started. Now, we are shooting the climax... we will wrap up in just 20 days. Honestly, I feel lucky that, given the situation, my film has restarted shoot. Not everyone can say that.

These are uncertain times, but do you have a blueprint in mind for your Bolly career over the next few years?
In my contract, I have another film to do after this. I have been concentrating, over the last year, on film auditions. I have landed a few things after signing this film... there is a web series with Hotstar. But looking at the current situation, you never know what's going to happen tomorrow.
But I have always been practical. I know there are thousands of actors like me who are trying to make inroads in Bollywood. The day I went to audition, there were 63 aspirants in the queue before me. It took me four days to just break into the first audition. It is tough. Going through auditions can actually depress someone....

So what's the key to not giving up?
My family has been a great emotional support. I always believe that all that one needs is an emotional push from one's core people. I belong to a very forward- thinking Bengali family. When I decided to shift to Bombay, no one was giving me work in Calcutta. I had to garner tremendous will-power and strength to make the shift to Bombay, even though the fact that I did my college education in the city helped me a lot. My Baba and Dada really pushed me to shift gears and move to Bombay.
Whenever I would fail in an audition, my family would always say, 'Hoye jabe, hoye jabe'. That really helped.
One needs to be very financially strong to survive in Bombay every day. But rejection is really very tough, it's humiliating in a way, and it does get you depressed. It would happen to me in Calcutta too. I would be called for a role, but people would eventually only work with those who were part of their lobby. When I would go for auditions to certain production houses in Calcutta, they wouldn't even look at me. I felt like I had committed a sin each time I went to ask for work.
In Calcutta, only Satrajitda (Sen) and Riingo gave me work. But apart from that, I couldn't really take the work culture there after a point. I had to break away, I had to move to Bombay. The fact that I am in this position today, that I have a film in hand, is only because of my family.
But I am practical enough to say that I am prepared for everything. And Calcutta is my city... if anyone offers me a good offer there, I will definitely do it. Kintu byabohar bhalo korle korbo... nahole korbo na (laughs).