Sau saal baad
Remembering Banglar gaurab Hemant Kumar on his birth centenary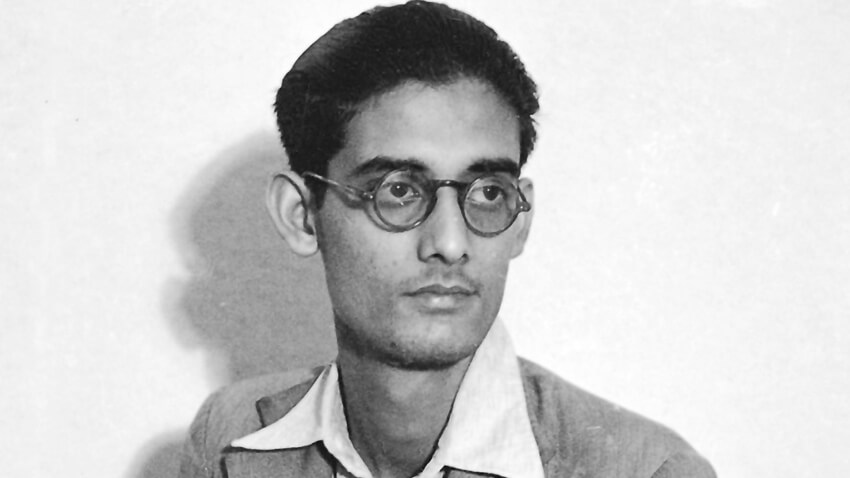 ---
---
Leaving aside tragedies and toxicity, wistful "If only Covid-19 had not happened" stories continue to roll out.
For instance, if the un-ordered import from China had not hit the world, June 16, 2020, would have been celebratory — to remember Banglar gaurab Hemant Kumar on his birth centenary. His son Jayanto, alias Babu, had been asked to bring Asha Bhosle to Calcutta for a grand celebration.
In Mumbai, 14A Road in Khar would've been named Hemant Kumar Chowk on June 16 — the road where Hemantda bought a bungalow that stood on a 5,670- sqft plot, for Rs 28,000 in 1958. "It sounds like a fairy tale but I still have that agreement with me," said Babu. Hemantda built his ode to Tagore by naming his iconic bungalow Gitanjali.
It's in Gitanjali that his wife, Bela, stowed away huge tins of Dalda, a lid welded on each with a slit. Her version of a piggy bank.
Hemanta Mukherjee had left Calcutta and moved to Bombay to score music for the patriotic film, Anand Math, in 1952 — his first Hindi film for producer Sasadhar Mukherjee of Filmalaya Studios. Based on Bankimchandra Chattopadhyay's Bengali novel Anandamath, the film was a big flop. But when a commemorative stamp of the Big Four — Kishore Kumar, Mohammed Rafi, Mukesh and Hemant Kumar — was issued in 2003, the compere remembered, "60-65 tunes have been composed on Vande Matram but the Vande Matram composed by Hemantda for Anand Math is still the most popular." Hemant Kumar's Vande Matram, sung by Lata Mangeshkar, the marching song when soldiers go to war, is rated among the world's Top 10 songs of all time.
His second film, Shart, too died at the box office but what lived on were Na ye chand hoga, na tare rahenge and Dekho woh chand chupke, the numbers he composed and sang with Geeta Dutt and Lata Mangeshkar, respectively.
After two flops, a dejected Hemantda had packed his bags and reached Victoria Terminus (now Chhatrapati Shivaji Terminus) station to catch the train back to Calcutta, confident that he was still in demand back home. But unknown to him, wife Bela had quietly dialled Sasadhar Mukherjee from a public phone at the station to apprise him of his intent.
"He told my mother not to tell my dad about the call and he reached VT, caught my dad by the collar and demanded, 'Where do you think you're going?' He told dad that he'd be free to go where he pleased only after a hit film," recalled Babu.
The proverbial third time lucky was Nagin, a Pradeep Kumar-Vyjayanthimala super hit.
"The first two weeks, there were only flies and mosquitoes at Lido. I still remember it because I got scared of the snakes in the film and dad had to come out of the theatre with me," chuckled Babu. But once the sound of the "been" caught on like a forest fire, Nagin was unstoppable. Can anybody forget Mann dole mera tan dole even today?
Despite Nagin, Hemantda found little work coming his way. And Bela's Dalda tins came out.
"Dad decided to make one film and go back to Calcutta."
When Bela's Dalda tins were cracked open, there was an astounding Rs 1,75,000 in it — enough to make Bees Saal Baad, the blockbuster in 1961.
Interestingly, that was the time Lata Mangeshkar had given up singing, convinced that she had lost her voice. Hemantda had marched into her house, told her that this was his film, a recording had been fixed at Film Centre and if she fetched up, they would record with her. If she didn't, she didn't have to sweat over it, they'd just wait and go home.
Lata Mangeshkar turned up and, in two quick takes, the haunting chartbuster Kahin deep jale kahin dil was recorded. Lata won a Filmfare trophy for it and it marked her comeback as the queen of the recording rooms.
A book with all this and more is on the anvil.
Hemant Kumar's Bhowanipore house in Calcutta, which played host to Lata, Asha and Geeta, does not exist anymore.
He succumbed to a cardiac arrest in 1989 but his memories and melodies live forever.