Sanjog Bhushan: An aspiring music artist and astute platinum producer making music industry his core domain.
With his amazing back-to-back blockbuster charts hitting the markets, Sanjog Bhushan aka TRIX is one name assured for humongous popularity.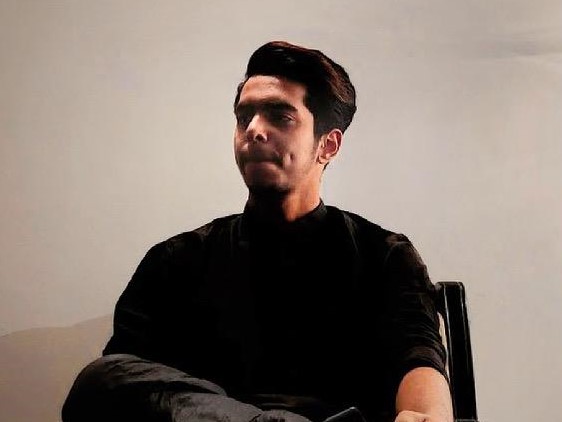 ---
---
The advent of digital technology has ruled our current generation. There is no such product/service which is not available on the internet today. With great developments happening in all sectors of the economy, music industry is one of the most versatile industry that has grown exponentially giving many opportunities to new upcoming budding artists, musicians, singers, performers, producers, photographers and many more. Umpteen number of artists have found work in this huge music industry and also found an eternal platform to showcase their talents. The audience of this golden era generation have set high expectation from these talented musician and always crave for something new and unique. The music artists today have to be on their toes always to only produce differential music but also to woo the customer through different videos, serene locations, mesmerizing photography and so much more. Let's read about one music artist who have won all hats and have been able to not only satisfy the current era of audiences but also have won their hearts is Sanjog Bhushan. 
Sanjog started his music career from his own bedroom as a producer. What started as a hobby turned into a full-time profession in no time and today Sanjog is sailing high in the music industry as a creative music artist, platinum producer and a rare gem who promises to keep our music industry in safe hands. His sound design is heavily influenced by western sounds, Tropical house is what his music is being associated with. He uses a lot of summer vibe sounds to make his track fun. His track usually revolves around a lot of emotional / relatable structure. His composition that has racked up millions and mesmerized millions of audiences include- "Everything Changes", Keep me up", "Be with you".
Sanjog has surely earned the tag of being one of the most aspiring young music icons in the country and with tremendous growth potentials, Sanjog is due for all the ladders of success soon. His innovative style of music making has enabled him to master many certain technicalities of music making like "Break", "Drop", "Mixing" which stands tall and strikes the right chord to make his tracks perfect. Flourishing as producer, musician, and as an overall artist, Sanjog has garnered much love and affection from Indian audiences and wishes to gain the same momentum globally as well.
With such multi-faceted talents like Sanjog Bhushan, we feel there would be no instance of giving our audiences a dull moment!