Sanam Puri on rendering his voice for SOTY2's Fakira
I don't think I'll ever feel comfortable hearing my voice on someone else's face, the singer said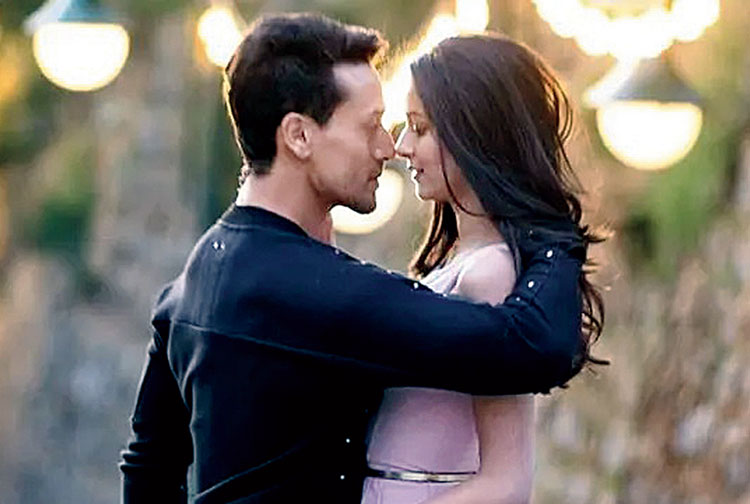 Tiger Shroff and Ananya Panday in the Student Of The Year 2 song Fakira
A still from the music video
---
Published 09.05.19, 12:57 PM
|
---
Sanam Puri — who has earlier sung popular numbers like Dhat teri ki (Gori Tere Pyaar Mein) and Ishq bulava (Hasee Toh Phasee) for composers Vishal-Shekhar — is back with the duo with Fakira from Student Of The Year 2. Shot across 32 locations in Dehradun, Rishikesh and Mussoorie, Fakira is a romantic ballad featuring Tiger Shroff and Ananya Panday. Co-sung by Neeti Mohan, the song released on May 4. A Telegraph chat with Sanam.
Why don't we see you singing more playback?
It was never my aim to do playback. I always wanted to make my own songs and sing them the way I wanted to. I'm not too good at singing the way people want to hear me. I enjoy singing when I feel like singing. Initially, when I used to record demos for music directors, I used to feel extremely suffocated because I knew I was forcing myself to somehow fit into the film industry. I was meeting everyone only because everyone told me I won't survive if I don't meet and make contacts in the industry. I said to myself, even if it is true, it doesn't serve my soul's purpose... and that is freedom.
What appealed to you the most about Fakira?
When I first heard the song, I was extremely glad that it's a soft song because I really enjoy singing such songs. I love the chorus the most and it doesn't leave your head!
How was it rendering your voice for Tiger?
I don't think I'll ever feel comfortable hearing my voice on someone else's face. My body feels weird when I watch another person on-screen with my voice. I felt this with Dhat teri ki too. I didn't feel this way for Ishq bulava because in the video, no one was singing it and the song was playing in the background (laughs).
What's the response you're getting for Fakira so far?
The response has been really good... everyone's appreciating the composition and sharing the song.
How was Neeti Mohan as a co-singer?
I've always loved Neeti's voice. Her voice is soft and has a lot of warmth. I felt happy meeting her and her sisters in Vishal and Shekhar's studio.
And how was your experience of working with Vishal-Shekhar again?
I've always felt very comfortable recording with them and their songs. It's their vibe! I want to thank them for trusting me with such amazing compositions.
You sang for a film after 2014. What was the experience like?
When I reached Vishal and Shekhar's studio, I felt happy hearing the song and I was excited to sing the song. I've always enjoyed their compositions!
What's the main difference between singing a film song as opposed to recording a song for your band SANAM?
In films, I have always lost the freedom to be myself and I'm not too good at taking suggestions and opinions. It blocks me from expressing what I really feel. Unless it's my own composition, I need more time to understand the song — not just learn the melody and lyrics but I love to hear and absorb the soul of the song, which at times can take days. Even with Fakira, I feel I could've done a lot more.
What's next for your band SANAM?
We are planning some really interesting things now... things that we've been waiting to do since the time we got together as a band. And finally, we feel equipped to do what we've always wanted to do and more.
Any other film songs in your kitty?
Nothing yet. Honestly, I'm so occupied with the band that I hardly get any time to even think about doing anything other than working with the band.