Ryan Coogler's Black Panther: Wakanda Forever is a fitting farewell for MCU's favourite king
The women step forth and take charge of Wakanda in the absence of Chadwick Boseman and King T'Challa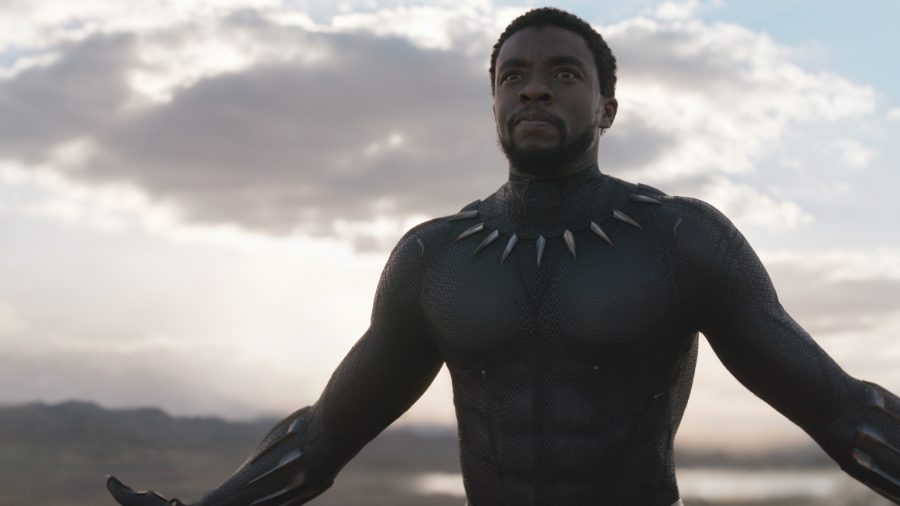 Chadwick Boseman's presence is palpable throughout 'Wakanda Forever', even when he is not on screen.
IMDB
---
Calcutta
|
Published 11.11.22, 05:49 PM
|
---
It's been a long time since I've said 'this is the best Marvel movie ever'. I definitely haven't felt compelled to say so for any of the films of the Marvel Cinematic Universe's (MCU) Phase Four. Till today. And for a superhero film that is, at its heart, about the absence of one particular superhero.
Black Panther: Wakanda Forever, Ryan Coogler's sequel to the game-changing 2018 film Black Panther that propelled Chadwick Boseman from a great actor to a cultural icon, is a moving tribute to Boseman who died of cancer at age 43 in 2020. It is a film about loss and grief both fictional and real, allowing fans of the character, and the actor, a chance to mourn. It is this that makes Wakanda Forever the most emotional and personal film in MCU's 14-year long journey.
Instead of replacing Boseman as T'Challa and the Black Panther, Coogler makes his death the driving force behind the movie, experienced through the stages of grief as dealt with by those close to him and through the consequences of it in the geopolitical world. At the centre of it is Shuri (Letitia Wright), who buries her sorrow, guilt and anger in her cold and sterile lab, trying to fill the gap left by the death of their protector by building more evolved technology. Queen Ramonda (Angela Bassett) does the same by turning to age-old rituals and by protecting Wakanda from geopolitical threats. Both are symbolic of the strange mix of science and tradition in Wakandan culture. Other returning characters like Okoye (Danai Gurira), Nakia (Lupita Nyong'o) and M'Baku (Winston Duke) are also dealing with the fallout of T'Challa's absence.
The story
Without going into spoiler territory, as a consequence of the Black Panther dying of an "unexplained disease", world powers, led by the USA and the CIA, are ready to take advantage of Wakanda's perceived weakness and take control of its resources, mainly vibranium. But Queen Ramonda and the Dora Milaje prove to the UN, forcefully, that Wakanda can still protect its own.
What neither the Wakandans nor the CIA bargains for is the presence of a hitherto undiscovered community of people who live under the sea — the Talokanil. Their leader, Namor (Tenoch Huerta), is a mutant who can breathe underwater, has superhuman strength, super speed, and wings on his ankles. Plus, he has a grudge against the "surface world" that is brought to the fore by aggressive manoeuvres of the CIA to hunt for other sources of vibranium. What follows is a political battle between Wakanda and Talokan, between Wakanda and "the colonisers" and between various Wakandan tribes. Caught in the middle is Riri Williams (Dominique Thorne), a tech wunderkind from MIT whose technology is what triggers the political instability. The cast
Instead of a hero, Wakanda Forever is more of an ensemble film where every woman, and some men, get a chance to shine.
Wright's breakout performance as Shuri in Black Panther is taken up another notch in Wakanda Forever as she makes the emotional journey from grieving sister to angry avenger to capable leader. Bassett is never short on outstanding performances but her commanding and regal presence as the leader of a nation tempered by the sorrow and anxiety of a parent who has lost too much is absolutely magnificent.
Both Gurira as Okoye and Nyong'o as Nakia have more to do this time around, not just in terms of action but also emotionally.
Thorne is a quirky addition though she feels pretty superficial to the film, inserted more for MCU continuity (she'll get her own show soon) than as a necessary part of the story.
Duke as M'Baku is delightful as ever, and, along with Martin Freeman as Everett Ross, provides some much needed levity.
It is Huerta who really makes an impact as the bad guy who is driven by grief, suffering and anger, motivated by the need to protect his people. Coogler manages to reinvent the oldest Marvel superhero, the Sub-Mariner, into something relatable today.
The pros
Poignant execution and powerful performance aside, Wakanda Forever aces world-building. Wakanda looks as magical as ever and the city of Talokan is a sight to behold. With fascinating costumes, unique accessories and artworks, Talokan stands apart from Wakanda even though they have similar cultural lore.
Ludwig Goransson once again turns the background score into the pulsing heartbeat of the movie, hitting both the melancholic and the manic with the precision of a magician.
The cons
The film could have done away with the whole CIA part (despite an exciting cameo) and the Riri Williams storyline felt entirely unnecessary. Though it has far less of the messy CGI fighting typical of Marvel recently, it is still a little jarring when one has to suddenly grapple with unfollowable CGI action sequences at the end of emotional sequences.
The last word
If you are wondering how you'll be able to stomach a Black Panther movie without Boseman, don't worry. He is there all through the film even if he is not on the screen. His presence is palpable throughout the journey of almost each and every character. There couldn't have been a more fitting farewell for the man. Wakanda. Forever.
Never have I ever… cried at a Marvel movie. After 14 years, 30 films and four phases, I am ready for that shot now.