Riya Sen is set to launch her app officially
The Telegraph gets the details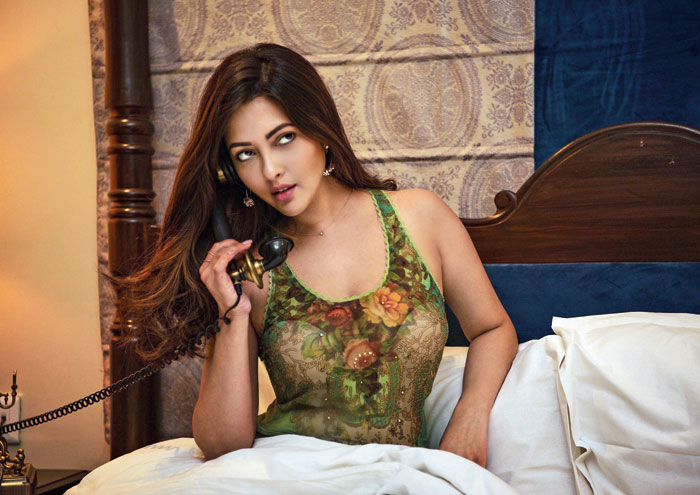 ---
Published 13.02.20, 02:03 PM
|
---
Riya Sen's Instagram has been buzzing with frenzied activity for the past few days. A torrent of BTSs and glamorous glimpses is only app-t since the pretty actress now has her own app, Riya Sen The Official App. The Telegraph dropped by at The Manor House in Ballygunge where Moon Moon Sen's younger daughter was shooting for fresh content launching on her app on February 14.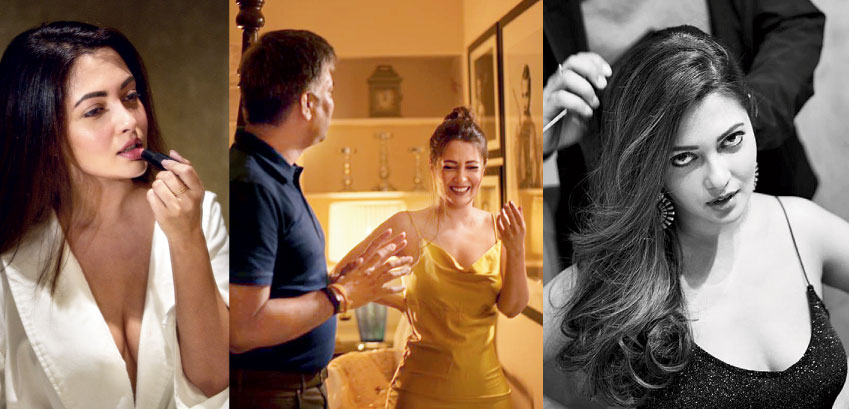 The app is looking gorgeous. What made you say 'yes'?

I instantly agreed because I met with Armsprime (a start-up) and they came to me with an offer which I couldn't refuse. Everything today is so content-oriented and it is something which will get me closer to my fans and followers.
This is a way to take social media to another level, to take yourself as a celebrity to another level. It is hyperpersonalisation with your fans… they can customise the way they want to see you. If they want to see me live talking to them, they can talk to me live… they can have a chat with me and they can talk to me about anything. If they want shout-outs from me, they can have personal shout-outs from me… there is more easy access.
A lot of these fans watch you and they want to get closer to you and they want to know the real you and then they get lost because you are not always available 24x7 to hang out with your fans. If they want a birthday wish… and, I get those offers all the time… and sometimes you are working and you completely forget and this is an organised platform to get you closer to your fans.
There are going to be unseen videos, sections which have never been seen before. On my Instagram, you mostly see pictures and photo videos. Here you will see a five-six-minute web series kind of videos. There's going to be funny emoticons of me… I think they will be called 'Riyactions'! I can give you fashion and make-up advice…. I can tell you how to woo your girlfriend, who is good for you and who is not good for you….
We will get into many other things as well. Merchandising. Given a choice, what would I auction? I think my shoes, but they think I should auction my clothes. My app has taken everything out of me now!
So (pause), I was saying (pause), the fashion branding course I was doing in London… this is it! What kind of a brand do I want? It doesn't have to be associated with fashion. That's why I said okay to Riya Sen The Official App. It's a brand in itself.
How excited are you?
So last-minute! And, they are taskmasters! They are like, 'Okay, the approvals have come (a week back), we need to fly tomorrow!' I was like: 'I am an actress… I am a girl… I need to do my styling!' You need business people like that. They know their branding and their marketing. We quickly got everything together. That is why we came to Calcutta to shoot. It is easier to shoot in Calcutta. I know everyone over here. And, I just feel they are more friendly. And since I am from Calcutta, we all thought why not just start shooting in Calcutta for the app, make some very unique content, the way that people have never seen me before on my Instagram or Facebook or Twitter because that is accessible to everyone.
People who are my superfans will come to my app. Not everyone is going to come to the app. The superfans who come to my app will see the real me in a very different mode. That is the speciality of the app.
What are your thoughts just days before the launch?
Everyone's been like calling me and saying: 'Oh wow! You have an app! You got to do this and do that'. I am just thinking about my shoot and that it is so last-minute, how am I going to do this and that… thinking about the creative part of it…. I am glad that there are so many other people who are so excited.
Also, the support I am getting from everyone in Calcutta. I just called Arpit Rungta, a photographer in Calcutta for the last seven years, and said I was shooting for an app in two days in Calcutta and would he do it for me… he said he would definitely do it. It's all very organic. We have got our Bombay team and Calcutta team and to mix and match that has been a lot of fun. I didn't have a stylist or a designer… I called up Bidyut (K. Biswas)… he has been really helpful… he came to my shoot, he styled me. We are shooting for eight episodes and each of them has been styled differently and each has a different mood. It's got a different vibe. Then yesterday I called Tanvi (Shah, stylist) and she was here in 30 minutes. The support I have got from everyone has been overwhelming and great fun. We have this new girl called Rene… she has been helping us with the styling. She is so excited. Everyone is doing everything because we have got a very tiny unit. We have got Suman, a very good make-up person.
We have got an amazing DoP from Bombay and the director… the team handling it from Bombay… you'll know once you see the work…. I was really kicked about it. They are from advertising and the way they are going to shoot it… their idea was very poetic, which is amazing…. Aesthetic, artistic and it's shot like that… and very natural.
What has been the reaction like at home?
Ora kichhui jane na, uff! Raima (Sen, sister) said: 'Oh my god! I have to download an app?! I have to pay to see her?!' My dad said: 'What are you shooting for?' I said for my app. He was like: 'App?!' I explained to him... I think he is still coming to terms with it. My mom has no idea right now. She has met my team from Bombay many times and every time she is like: 'I have seen you all before. You have been in deep discussion about something'.
I am waiting to finish everything and they will perhaps find out about it in The Telegraph. (Laughs) Through my Instagram story and Hello app, we have done a soft launch.
This is very different from acting…
They have made me act so much. I don't think I have acted so much in my life. Off screen, on screen… eto acting korachhe… my god, aar parchhi na, tired hoye gechhi.
What were your inputs?
My inputs? I am the editor! I am the Calcutta producer… I am everything.
What are your favourite apps in general?
My favourite app is Riya Sen The Official App (laughs).
What else?!
Instagram, Helo and Facebook. I am on social media pretty often.
Is there is a social media detox for you?
Does it look like? No detox for me, period! That word doesn't exist for me any more.
In the context of Valentine's Day, what is love for you?
(Riya goes into a freeze frame) I think the interview is over! (Everyone goes ROFL)
Okay! Give us one Valentine's Day tip…
Shivam (husband; chilling in another room), can you give me one tip for Valentine's Day? I am blank right now. I have blanked out suddenly!
How are you both celebrating Valentine's Day?
He is putting some feathers on my toes. ('That's a very good thing. I am going to feather her up!' laughs Shivam.) And, you want to see that, you got to download the app!