Ritabhari Chakraborty is all set to debut as a singer
The Telegraph tunes in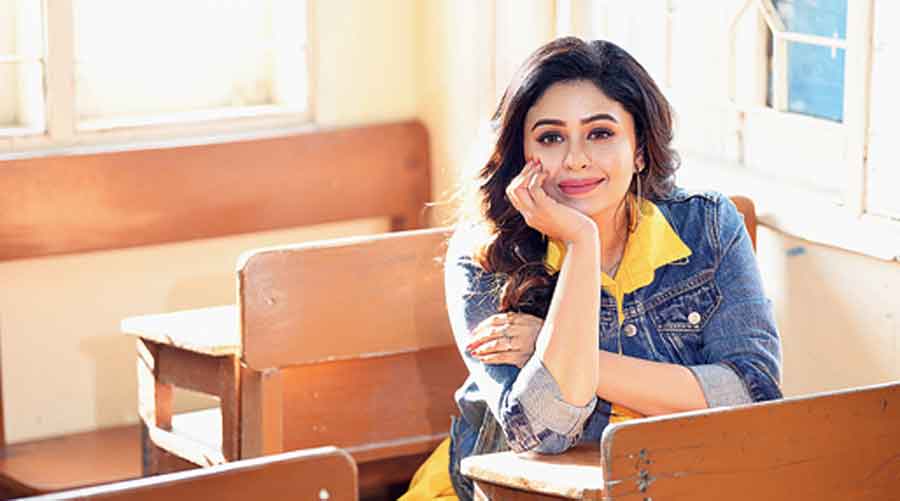 Ritabhari Chakraborty. Styling: Sandy Make-up: Babusona Saha; Hair: Sarmistha Majhi & Sima Ghosh
Somnath Roy
---
Calcutta
|
Published 21.11.20, 01:56 AM
|
---
Singles + new adventure: Ritabhari Chakraborty. And, it has nothing to do with her relationship status. These are the words from singer Ritabhari. The multitalented actress, writer and producer is ready with a couple of songs — Dekhechi rupsagore and Sawaan (written and composed by Ritabhari). The Telegraph caught up with Ritabhari who is looking forward, like always, to the audience feedback, for her journey ahead.
How are you feeling? Tell us about the singles…
I am feeling excited because the way it has come up, both the audio and the video, I am excited to show it to everybody. Both of them are close to my heart and personal and not just commercial projects. Saawan is something I wrote when I was really young and I composed it too. That we have punched with a classical song. The Bengali one is Dekhechi rupsagore and is a song I have been singing since childhood. I would sing it at all the stage shows.
I have always wanted to shoot a rain song for a very long time… bhaggei joteni. Finally, I gave it to myself. A romantic rain song and Pavail (Gulati) was so wonderful to work with. I feel we really looked good as a couple. The chemistry worked out really well. My mom (film-maker Satarupa Sanyal) and I liked him a lot in Thappad and we were like, we have to work with this boy. Subhankarda (Bhar) shot this one at Belgachia Rajbari.
Sambit (Chatterjee) has done the arrangements for both the songs. With Saawan, I was a bit speculative because it isn't an easy song and also because I wrote and composed it, I would be the last person to spoil it. Sambit was confident that I should be singing it. Even Swanand (Kirkire) was encouraging. He has sung the classical part of Saawan... Rangi saari.
Dekhechi rupsagore is a tribute to my school and the concept is revisiting my school and all the nostalgia rushing back. A child from my school, Ideal School for the Deaf, is playing. My school is my heart and I am glad it too could be a part of this journey. Gairik (Sarkar) shot it and we did go back to our school. I plan to launch it early December. Rahul Dasgupta and Khushboo Lohariwal have produced the songs.
I wanted my voice to come across as it is. Auto-Tune makes it sound like a robot. Let's see. I have been honest with my songs and I am expecting an honest response.
Are you trained in music?
Like in any Bengali family, I was made to learn music... since KG I. I had a tutor till Class VII or VIII. We had a singing and dancing troupe in my para called Nrityapath. Aamrai gaitam and nachtam, which is why I knew more than 200 Rabindrasangeet, but I have never been a big fan of singing as such.
Why?
It felt imposed. The tutor would come at my playtime and I never liked most of my music teachers. After a point, I said I have no time (to learn music), but I joined my school (Hariyana Vidya Mandir) choir. That lasted till Class XI or XII. When I went to college (Jadavpur University), music said bye bye. Since then music has been just a friend. I sing all the time, but it became something personal. It is literally therapeutic for me, when we go for a long drive, we are literally singing at the top of our voices, straight from the heart.
During Brahma Janen (Gopon Kommoti), whenever there have been scenes where I have sung on my own, like Shokhi bhabona kahare bole or Tomaro ashimey, the sound recordist has always said I sound good. I thought it was flattery and didn't take it seriously, but when I heard it during dubbing, I actually felt it sounded good. When Kon gopone released, I sang it on social media and was flooded with messages. All these made me realise, why not?! My friend Rahul (Dasgupta) has been saying this to me for quite some time that I should do my own music videos.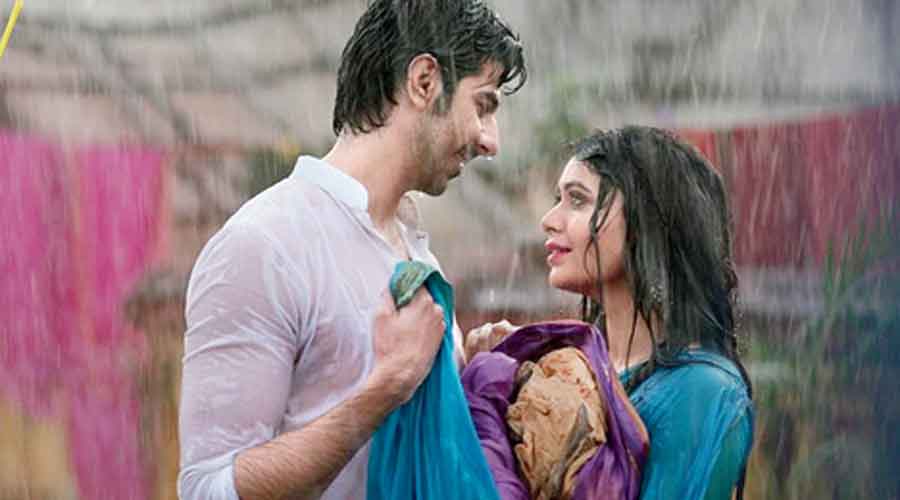 You wrote Saawan when you were a kid. Can you still relate to it?
I wrote it when I was in Class VIII. It is a romantic song. I have written a lot of songs as a kid... I was a very cheesy kid, when I look back now. When you are a kid, there is a lot of honesty in what you write.
This particular one has stayed with me because my mom really liked it and she got me two cushions after that. Most of the songs I have written are in Hindi. Maybe because we heard a lot more Hindi songs while growing up. This is already a house party hit.
In fact, I can relate to it now. I couldn't relate to it back then. Now, I have felt love and the void of not having the person around when they are far away. It is a song of longing. I understand longing now. Sawaan came out of my soul.
How has music stayed with you?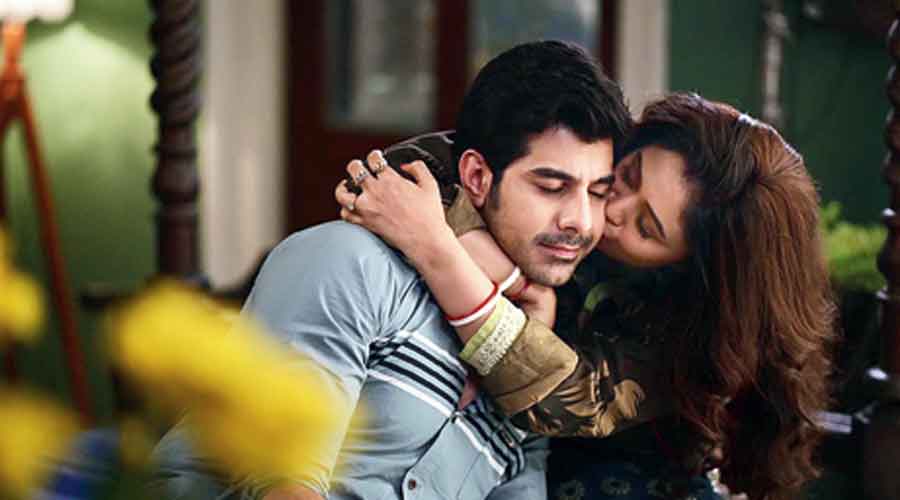 Music is a huge love language. My playlists are according to the phase I am going through in life. Ore mon, for me, is the journey of making that song. That gives me a lot of strength.
I am usually sad in Bangla, happy in English and romantic in Hindi. Whenever I am sad, I listen to Arnob's version of Majhe majhe tobo dyakha pai... there are some songs from Autograph that I am really fond of.... I found one particular Arijit Singh version of Aamaro porano jaha chai is a beautiful version. Je raate mor duarguli is an eternal favourite.
 
Who do you like listening to?
There is no question that I really like Bryan Adams. I want to work with him on anything in this life! I really like listening to Arnob and Anupam Roy. From earlier eras, I really like Debabrata Biswas. Srabani Sen's arrangement is just right. Chandrabindoo is very close to my heart. Now, I listen to a lot of indie music. I listen to a lot of Keaton Henson now. Josh Ritter. There are some popular ones too, like Damien Rice. I am lucky enough to have songs in my films which are pretty nice.
When I am doing laundry or household work, I listen to gangsta rap. Shoop from Deadpool is my favourite. When I am doing a photo shoot, I like listening to a lot of diva songs like a Jennifer Lopez or a Selena Gomez. I also listen to songs whose language I do not understand, like Melody Gardot. She has songs both in English and French.
Ritabhari's faves songs
⚫ With Or Without You
⚫ Je raate mor duarguli
⚫ 10am
⚫ Kabhi kabhie from Kabhi Kabhie
⚫ Kon gopone

Music videos
⚫ Maeri (Euphoria)
⚫ Piya basanti re
⚫ Queen's I Want To Break Free: "Freddie Mercury in that lipstick and cleaning the floor is something I will not get over in this life!" smiled Ritabhari.
The song is beautiful. I was so happy that she was making something of her own. I sang a classical thumri kind of a portion. Rangi saari. I would love to sing more often.... I love Rabindrasangeet... Aakash bhora surjya tara, I would love to do a version of it. I also love Kishore Kumar's rendition of Aami chini go chini and some of the Antaheen songs. Jao pakhi bolo by Shreya (Ghoshal) is a favourite and I make her sing it whenever possible. I would love to sing for Bengali people. — Swanand Kirkire

On behalf of Globsyn Media Ventures (GMV), it was fantastic collaborating with Ritabhari in producing these songs. This is the first time we are producing something like this on the creative side and the experience of working with the team has been great! As an entrepreneur I knew early on that this was a project we wanted to put our name on. We were keen on launching her as a singer! Ritabhari has a lot of talents and singing is one of them. She is pretty good in collaborating and putting a great team together and also has a lot of experience in producing good content.... That makes it easier for entrepreneurs like us to work with someone like her. I wish her all the very best for her future projects!  — Rahul Dasgupta, director, Globsyn Group

This was the first time I did a music video. Ritabhari was sweet as was the whole crew. She took care of me and I think I found a friend and she got me mithai from Balaram (Mullick & Radharaman Mullick). Baked rosogolla, assorted boxes and the regular rosogollas.... The song was great and we improvised. So, it was more fun than anything else — Pavail Gulati