The Serpent takes its time to build intrigue
Its split-level storytelling structure is frustrating, but the eight-episode limited-series is an effective slow-burn peek into Sobhraj's shenanigans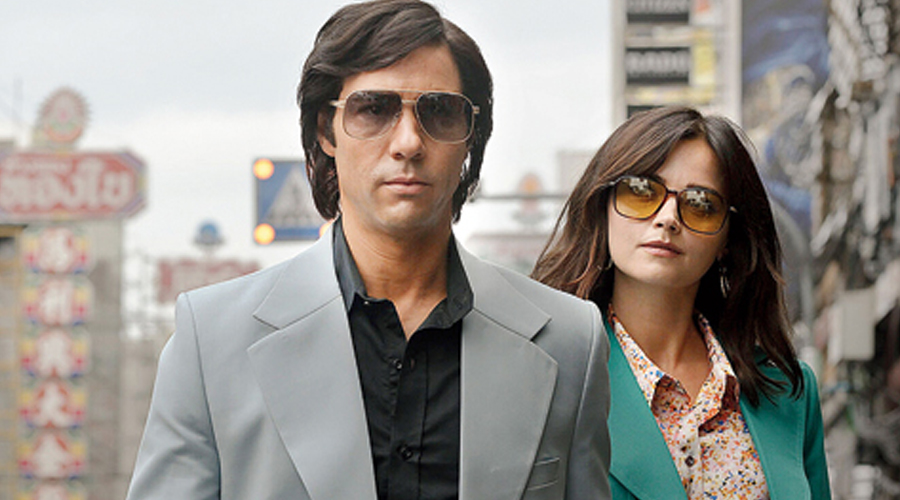 ---
---
Once you are able to get past its initial slow-burn pace and its frustrating byzantine narrative structure, The Serpent is a largely intriguing — and often unnerving — look at the life and legend of Charles Sobhraj. 'Legend' is, perhaps, a misnomer for a man as notorious as Sobhraj, but Google tells me that 'legendary' is one of the many synonyms for 'notorious'. How else does one describe a man who murdered without breaking into a sweat, but also mesmerised with his innate charm? An eight-episode limited-series watch, The Serpent, streaming on Netflix, follows Sobhraj's bloodied journey of notoriety, preying on unsuspecting young tourists through the mid-1970s on the Hippie Trail. A journey that spanned an intercontinental passport and jewel-laundering scam, perpetrated by a sociopathic "half breed" (born to an Indian father and a Vietnamese mother and raised in France), who was a conniving, confident trickster and a cold-blooded serial killer.
Truth is stranger than fiction. And what better than Sobhraj's story to exemplify that? But in The Serpent, we are introduced to him as Charles Sobhraj only halfway into Episode 6. Before that, the man (played by Tahar Rahim) is Alain Gautier, a suave globe-trotting gem dealer with Bangkok as his base. It's the perfect city for him to operate out of, with the 'longhairs', as the backpacking hippies are referred to, only too happy, constrained by tight budgets as they are, to take up Gautier's offer of not only free food and stay, but also friendship tempered with a dash of hedonism.
The template is familiar. He drugs them, pretends to cure them but makes them even more sick and finally disposes them off without leaving much of a trail. He takes off with their money, but more importantly, with their passports. Passports that enable him to appropriate the identities of his victims and travel the world to carry on his business of money laundering and murder. Till the stench of Gautier's actions is sniffed out by Dutch diplomat Herman Knippenberg (Billy Howle), who starts investigating the murder of a Dutch backpacker couple. What starts off as a cursory putting together of clues transforms into an obsession for Knippenberg who puts both his personal and professional lives on the line to nail Gautier. But the man — aided by girlfriend Monique (Jenna Coleman) and man Friday Ajay (Amesh Edireweera) — is always one step ahead. As Sobhraj has always known to have been.
Skipping dizzyingly between timelines, The Serpent takes its time to build the intrigue. Gautier's mechanical mission of murder seems to almost play out in assembly-line mode, with his victims being presented more as statistics than personalities.
The man's face — Rahim is a knockout in the part — is largely imperceptible, with his emotions only peeking through when he talks about how the Western world disparagingly looks at him, a man of colour. The series doesn't spell it out as much, but beneath Sobhraj's greed for money and power, there's also the feeling that, in the killing of white victims, he's almost gleefully indulging in a form of reverse racism.
The slow, loopy pace may exhaust you a wee bit, but stay with The Serpent which kicks into top gear when Gautier's neighbour Nadine (Mathilde Warnier) allies with Knippenberg, bringing in vital evidence that help the cops to pin down the rogue, but never keep him for long. Whatever the country, whatever the legal system, the man ultimately manages to walk free. Or break free.
The Serpent's split-level storytelling structure feels unnecessary and often weighs it down, but the decision to dramatise the events rather than bringing in real footage and talking heads helps in keeping the interest alive.
Rahim may maintain an almost unreadable face through The Serpent, but the series offers a compelling portrait of Sobhraj. This is a man who is equally at home in a seven-star hotel overlooking the Eiffel Tower in Paris as he is in a putrid tenement in the Bombay underbelly. The show's ultimate — and unconventional — moral compass fascinatingly emerges in the form of Monique (Jenna Coleman is top notch), a woman so deeply in love with the man (despite being warned by his own mother that Sobhraj is "a man hard to love"), that she becomes his accomplice, only to realise towards the end that she's as much a victim herself. It's Sobhraj we are talking about here. And 'the serpent' never lets go of a kill.
Did you like/ not like The Serpent? Tell t2@abp.in