'Central Park': Meet the creators of the animated show
It is proving to be a musical respite for pandemic-related stress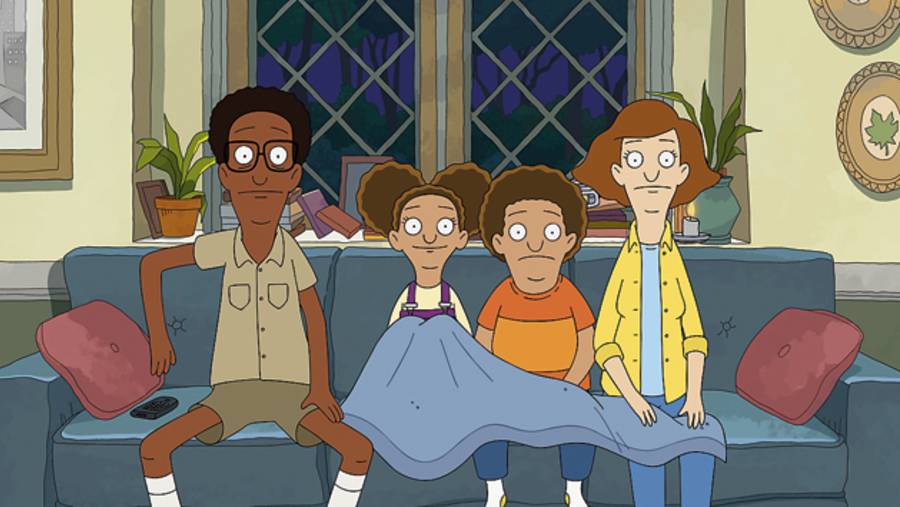 ---
Published 21.06.21, 09:59 PM
|
---
New York City's Central Park may well have been a backdrop for Shakespeare were he born a few centuries later in the US. It's, in a way, a beautiful "forest" with no real prince or princess to bump into. There are some olive-green frogs and a few other animals. Woodland trails punctuated by gardens. Gunshots have been heard outside the park (felling John Lennon in 1980), and inside the zone, murders have happened. Hemming it in is a real-estate engine run by bankers with fangs. Yet, locking eyes with Central Park can unleash irrational impulses that humans are full of, making us break into a song-and-dance routine. It can make visitors find their inner oasis. The rhetoric will perhaps find appreciation among those who find joy in Calcutta's Maidan or, say, Lalbagh Botanical Garden in Bangalore.
The sentiment — without sanding the few frostbitten moments — is reflected in a TV show that may well be a prescription to a pandemic-stricken world in which two years of our lives are unfolding like a never-ending nightmare. Simply titled Central Park, it is an animated musical respite for pandemic-related stress. A hint of Broadway, a chain of mini-musicals and a demonstration of the power of music... but it's always a story of people like you and me, living anywhere in the world.
Created by Josh Gad, Loren Bouchard and Nora Smith, the story is of a happy biracial family of four (Owen Tillerman, the dad, is the park manager and lives inside Central Park) trying to live one day at a time as much as it is the story of the villain hotel magnet Bitsy Brandenham (Stanley Tucci proves to be a gem of a voice artiste playing the role of a woman) who's always looking for ways to privatise the park and her assistant Helen (Daveed Diggs), whose life's philosophy is somewhat similar to that of the grand vizier to the Caliph of Baghdad in the Rene Goscinny-Jean Tabary creation Iznogoud: "I want to be Caliph instead of the Caliph." Helen wants to inherit Bitsy's fortune but she too has something good in her. Birdie, the park busker, is the narrator of the story but he doesn't always get the story right!
Home to 'magical' moments
"Central Park is, in my mind, a great equaliser. You can be the wealthiest person in the world or the poorest, but that park is yours. I've always loved what that means. I remember I had a life-changing audition when I graduated from college and I went to New York and I felt really bad about myself. I felt like I had missed the mark and I will never forget passing the threshold into the park and, for whatever reason, I thought it was going to be okay. And I kid you not, as I walked into the park, it started snowing; it was such a magical moment that has stayed with me. I think that there is magic to that park," says Josh Gad, who's also the voice of Birdie, about the Apple TV+ show, the second season of which is due to arrive on June 25.
However many incredible adjectives are attached to Central Park — the physical space — one can't deny that there are issues in and around it. After all, an omelette involves a few broken shells. Surrounding one of the most-visited urban parks in the US are homes to some of the wealthiest in the world, including Donald Trump (sure he has moved his primary residence to Mar-a-Lago in Florida but all his towers stay intact). Since its planning in the mid-1800s, communities have been displaced and it has been a focus of real-estate magnets. And the battle over the 843 acres is not over.
"There's something about that park that is so unique. It's a sea of green in a steel-and-concrete jungle, unlike anything else I've ever experienced and I just love that. My relationship with the park is stronger than it's ever been, but my fear involves a greater threat to some of these things that we take for granted, like Central Park. Over the last few years, there has been a desire to privatise spaces that I think belong in the public domain; it's worrisome. Some folks out there are willing to take things that have always been taken for granted and use it as an opportunity to make quick cash. It's (also) happening in other places that are universally accepted as spaces for the public," says 40-year-old Gad, whom most children know as the voice of Olaf in the Frozen franchise.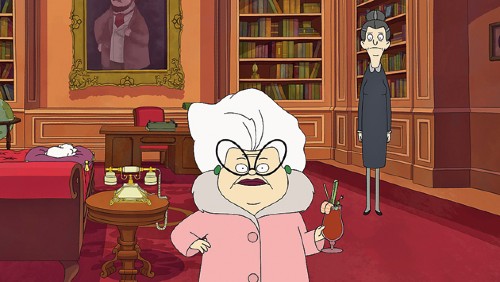 'A badge of honour'
Central Park is not just another animated show. Like the best musicals you have ever seen, there are plenty of joyous numbers that are sure to play in your head long after each episode gets over. In the first season we have had earworms like Weirdos Make Great Superheroes Reprise (written by none other than Sara Bareilles and Brent Knopf), Own It (Kate Anderson and Elyssa Samsel), Garbage Ballet (Cyndi Lauper and William Wittman) and I'm in a Perfect Relationship (Meghan Trainor). The standard gets kicked up a notch higher in the new season.
"Having guest songwriters was really an ambitious idea but we thought it would be a good thing. We were naive about how hard it could have been; we were like children… we'll just ask a bunch of songwriters, and thought it'd workout. It has. Now when I look back and I think the audacity to think that we could get a guest star or a different guest songwriter in every episode, it feels like a huge undertaking," says Loren Bouchard, the show's co-creator. "On the surface, the show makes someone happy, makes someone laugh or dance. But it's also trying to make the world a better place and imbue the thing with the best possible vision."
In fact, Gad can't stop singing these songs. "The songs in season two are so exceptional that I go to sleep every night playing some of those songs to my girls," he says.
Working on a musical in the middle of a pandemic has obviously not been easy for the team, not that it would have been easy had the team members got to meet in a room six days a week. The creators had to make Central Park something enjoyable to a global audience. "We set it in New York but it's a musical which hopefully pushes out and reaches out to anyone who wants to sing along or to get swept up in the music. And then we were looking for a kind of a fairy-tale version of Central Park, so the viewer wouldn't have to know New York. You don't have to live there to get the jokes or the premises of the stories," says Bouchard, whom you may also know as the creator of the immensely popular Bob's Burger, which has been running for 11 seasons.
Without appearing preachy, the creators of the show make it clear that all the trash cannot be cleared up in a messed-up world and flower-tramping visitors will always be there, yet the lungs of a city need to be retained at any cost. The message flows easily through the episodes in a way that's not disposable entertainment. "It's not junk food," as Bouchard puts it during the interview.
Given the fact that the Apple TV+ show has unspooled during the pandemic, the idea of placing the family above everything else doesn't appear face down. Take the example of Owen Tillerman, the park manager and the father to Molly and Cole, or his wife Paige Hunter, a daring journalist; the two are always there for one another.
"With Birdie, the idea of being an unreliable narrator makes me laugh so much. It's something that I find funny because oftentimes, I, like Birdie, don't feel that I'm very good at my job, and I'm stumbling by and doing it the best I can. The character I probably relate to most is that of Owen. He's a caring and doting dad, who wears his heart on his sleeve. I am a born empath, for better or worse. I live for my kids," says Gad.
The space Central Park may well be the story of the future of our Maidan. The story of Owen and Paige may well be the story of any parent. Sceptical questions get asked during the course of the show while there are never easy answers, if at all any. Above all, the show is what a musical should be — escapist entertainment, especially while we are writing a troubled chapter in history. The second season of Central Park is guaranteed to serve as a pick-me-up and also become a yardstick for the musical in animation.
Central Park Season 2 is coming to Apple TV+ on June 25
From the creator's chair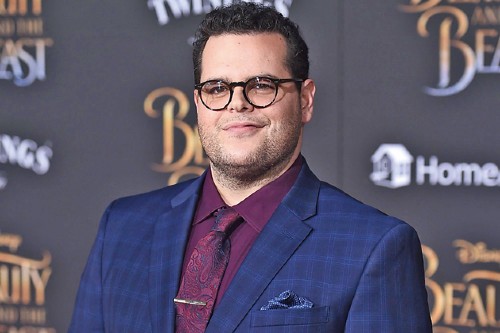 Central Park is, in my mind, a great equaliser. You can be the wealthiest person in the world or the poorest, but that park is yours. I've always loved what that means.... I think that there is magic to that park
- Josh Gad, co-creator of Central Park