Lupin is creating waves worldwide
We decode the success story of the French original series on Netflix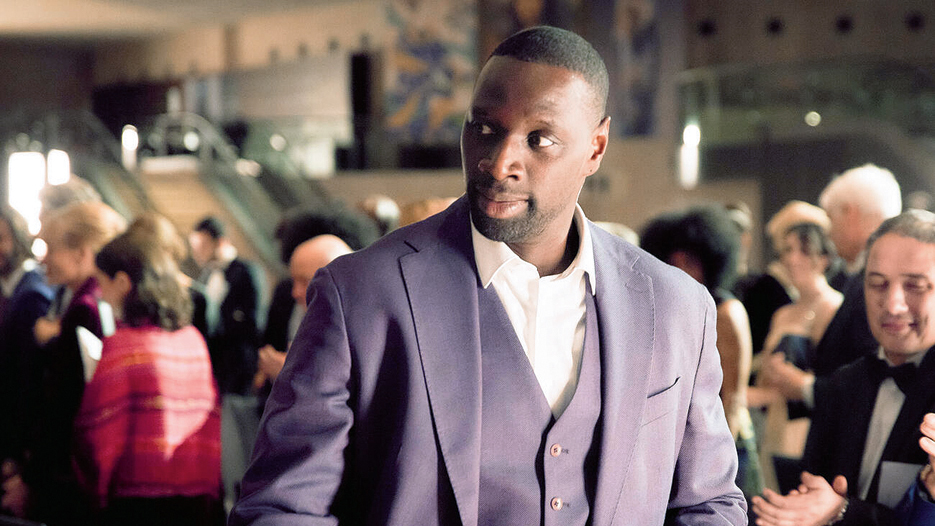 Omar Sy in Lupin, now streaming on Netflix.
Sourced by The Telegraph
---
Published 29.01.21, 11:20 PM
|
---
A"gentleman burglar" has been quietly but quickly working his way up the Netflix charts. Ever since it dropped in early January, Lupin — a smart, contemporary twist on the French classic — has emerged as a surprise winner, becoming not only the first French series to rank among the Top 10 on Netflix in the US, but also holds the top spot in half a dozen European countries, as well as markets as diverse as Canada, Brazil and South Africa.
In India, the heist thriller has perched itself firmly on the Top 10 list for the last three weeks, remaining a favourite pick even as newer Indian and international titles have come and gone. According to estimates, Lupin is on track to be viewed 70 million times worldwide by February 5, more than the streaming giant's recent big hit, The Queen's Gambit. The show has a rare 96 per cent approval rating on review website rottentomatoes.com.
Classic meets contemporary, with a tweak and a twist
So what is it about this five-episode series (with five more episodes slated to drop later this year) in French that has captured the imagination of viewers worldwide? First, it's a rare adaptation — making slick use of some beautiful Paris locations — that not only lives up to its source material, but also elevates it. Based on the daredevil antics of Arsene Lupin, the "gentlemen burglar" of Maurice LeBlanc's classic novel created in 1905, the show reimagines its hero-antihero Assane Diop, played compellingly by Omar Sy, as a modern-day Lupin. A slick talker, a master of disguise and a man who can charm the pants off his victims without them being none the wiser, Assane's modern gentleman-thief has the germ of Arsene Lupin (he literally plays by the book, clutching the classic close to his chest even as he plans his every move), but also reminds you of every smooth operator there ever has been, from James Bond to Thomas Crown, Danny Ocean to even Sherlock Holmes.
When asked by The New York Times about his dream role in an interview after the runaway success of the show, Omar Sy said, "If I were British, I would have said James Bond. But since I'm French, I said Lupin".
Lupin is already being called France's answer to Sherlock. And that's because the series brings back into the spotlight an archetypal hero whose place in the cultural firmament of France has often been compared to that of Sherlock Holmes for the British. LeBlanc's books have been adapted into dozens of TV series and movies over the years, even finding a place in Japanese Manga.
As a series, Lupin is well aware of its source material and the nostalgia it evokes in France, but its win lies in the fact that even as it honours its heavy lineage, it treats it with a lightness of touch that makes for compelling viewing.
The emotional roots
So while Assane's escapades — walking out of the Louvre with a high-valued necklace that once belonged to Marie Antoinette, making a daredevil escape from an ambulance after he's given up for dead, giving a slip to the cops in the middle of a busy Paris park — pack in all the thrills that one would expect from a heist caper frontlined by a man who more than thinks on his feet, it is the masterstroke by show creators George Kay and Francois Uzan to root the story in a strong emotional core that gives Lupin both heft and heart.
Assane's motivations are propelled by the fact that his father, who committed suicide in prison 25 years earlier, was framed in the theft of the same necklace that the son daringly steals in Episode 1. The narrative, that works on the strength of flashbacks showing a young Assane (played endearingly by Mamadou Haidara) growing up wanting to clear his father's name and preparing to take on the powerful Pellegrini family that had accused his dad of theft, benefits from a breathless, edge-of-the-seat pace with Assane, a first-generation French-Senegalese man in contemporary Paris, placed front and centre, even as he goes about seeking revenge, Count of Monte Cristo style.
Leading from the front
Omar Sy is one of the major reasons why Lupin remains an engaging watch from start to finish. The French actor — who first shot into the spotlight with the 2011 film The Intouchables — is perfectly cast as the slick and smooth moralistic thief, bringing both charisma and humour to the part. Assane doesn't have the resources of a James Bond or an Ethan Hunt to pull himself out of the sticky situations he often finds himself in, but it's his constantly ticking brain that does the trick for him.
Sy — who towers at 6'3" — is not someone who can easily blend into the crowd, and Lupin often leaves you chuckling, making you believe, with more than a willing suspension of disbelief, that Assane can pull off what he does.
Ending on a cliffhanger, Lupin is scheduled to return this summer with its remaining five episodes. Given what we have watched so far, we are sure the wait will be worth it.