Rajeev Siddhartha hungry for more
Looks like a new star is unfolding in the digital space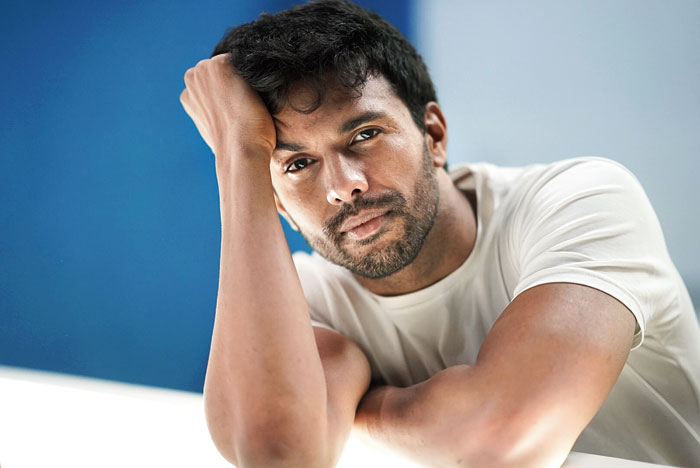 ---
---
Romil & Jugal, Kaushiki, Four More Shots Please!, Bekaboo and now Upstarts. Looks like a new star is unfolding in the digital space. Meet Rajeev Siddhartha, the investment banker-turned-blue-eyed boy of the web world, who is part of Netflix's Upstarts set to premiere this Friday.
Upstarts, a film about the struggles of establishing a start-up, will exclusively release on the streaming platform to over 151 million members across 190 countries. So before he gets busy,
The Woods gets a few moments with the man…
The Woods: Romil & Jugal (about same-sex relationship streaming on AltBalaji) was quite daring. Would you give credit to the digital space for coming up with such ideas because of lack of censorship?
Rajeev: Romil & Jugal was meant to be a film and I had tested for that as well but because of some reason it didn't materialise. And then a year or two later it was to be made into a web series and we were very fortunate that the digital space was taking off then. And yes there is no censorship and you can show the kind of content you want to show. Also Romil & Jugal had a terrific team and we were telling a good story.
There's an army of talented artistes in India now. Why do you think someone should offer you a role?
If somebody sees my work and likes it then I hope they offer me a role in their film or web series. I don't know how to answer this but I would say when I am signed up for a project, I am all in. I surrender completely to the project. It's 100 per cent of my mind, body and soul.
You don't fall in any particular category. All your characters are different. How did you manage to do that?
I feel very fortunate because most of the characters that I have played are very different from each other and through them I got the opportunity to show a wide range of human behaviour.
Since you have done plays, how do you go about a story? Which is more important — the story or the director?
I go through a story again and again. The more I read the more it reveals itself to me. For me the written material is very important. In fact the first play I did in Mumbai was Aadhe Adhure, written by Mohan Rakesh, and it was a masterpiece. It was such a fantastic piece of writing that after the first reading we all had goosebumps. A good script makes a lot of difference. It's the foundation on which everything stands. Having said that, a director interprets that in his/her unique style. We can't say which is more important... If a good director gets a good script then wonders can happen.
You left a wealth advisory job for acting. Any regrets?
None whatsoever (laughs).
What kind of roles are you expecting? Any particular banners you would love to work with?
When I was starting out I was very particular about not conforming to any character. I would work with anyone who is doing exciting work.
Tell us more about Upstarts.
Upstarts is the story of three enterprising young men who set out to change the world through their start-up. It is the story of the obstacles they face; how relationships are transformed and how equations change when success comes and failure hits. It is a very real story and as an actor I have had the most beautiful experience because everything was running like clockwork.
Do you now feel relaxed that things are going your way as far as the digital space is concerned?
Very relaxed but hungry for more because there are so many stories to be told.
What after Upstarts?
I have shot for a web series for Voot. Then I have another web series and then another. All three are excellent scripts.
What if the digital bubble bursts? Would you go back to investing for others or look to acting in films?
Nowadays most people consume entertainment over the Internet. Be it on smart TV, on their laptops or phones. That is very encouraging for people in the web space. One hopes that the digital bubble doesn't burst. As an actor I would love to do films and web series as long as the project is exciting and the character is exciting. For me both films and digital should co-exist.