Producer Shardul Sharma talks about working at Paramount Pictures
He spoke to us about his journey from Mumbai to Los Angeles and his early days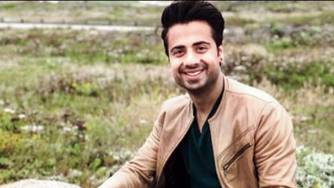 ---
Published 09.01.21, 03:58 AM
|
---
Shardul Sharma always knew his calling — it had to be the entertainment industry. But with no film background, it took a lot of hard work and patience to make it happen. Shardul (36) spoke to us about his journey from Mumbai to Los Angeles and his early days.
Tell us a bit about yourself...
I am an independent film producer settled in Los Angeles. I was born and raised in Mumbai. With no ties to films, it was a tough decision, but I am thankful to my family for supporting me. It was my mother who encouraged me the most. It was a few friends in the Indian film industry and  (choreographer-dancer) Shiamak Davar, who encouraged me to take a leap of faith and start my career in Hollywood. I recently started working at Paramount Pictures for their film department, coordinating physical production for the studio.
What was it like working in Bollywood before shifting to the West?
I started my career with Shiamak Davar at the age of 16. I performed as part of his troupe in several national and international shows, including most of the film awards, the Commonwealth Games 2006 closing ceremony, two Bollywood films (Kisna and Bunty Aur Babli), trained several A-list actors as their personal trainer and also took regular classes at his institute. After I finished college, I started working with 108 Productions (a post-production company in Mumbai) as a producer/partner, which used to make corporate and commercial films, ads and music videos.  
How did the transition from Bollywood to Hollywood happen?
I was very happy being with Shiamak, he is still my mentor, my guru. I worked with him for over 12 years and it wasn't easy to leave everything I had earned and to start from scratch. It was then that one of my close friends back home who did a film-making course in Los Angeles, suggested I take a break, pursue the same course and then decide. I am glad I made that decision because now after eight years, I have this opportunity to work at Paramount Pictures.
What's it been like so far?
I don't think I have made my mark yet in Hollywood. But I can say that I am on my journey to get there. I started my producing career with an internship at Ashok Amritraj's production company called Hyde Park Entertainment in 2012. That was my first job in LA and right after that, I started producing films on my own as an independent producer. After producing a few feature films, short films and commercials, people started recognising my work and soon through word of mouth, I was recommended for a position at Paramount Pictures. I was able to secure a permanent position in the film production department at the studio.
How different is the work culture in Hollywood compared to how it is here?
Hollywood has the technology, huge budgets, extremely skilled talent from all over the world and a huge world audience. Bollywood has the most of everything that Hollywood has, but falls short with a limited audience because of the language. A few years ago, I would have said that the storytelling techniques are a lot different between both these industries, but now with time that difference is narrowing down. With the help of digital platforms like Netflix and Amazon (Prime Video), the Indian audience is getting used to western films and TV shows.
Also, the work culture in the film industry is changing in India. In Hollywood, we have a set pattern and an organised way of making films, along with various labour and talent unions and government support such as each state supporting film-making with tax incentives and rebates. India is now doing the same by having unions, different state governments have started giving tax incentives and rebates to filmmakers.
How has it been like working at Paramount Pictures?
At Paramount, I coordinate and liaise the physical production of the projects that are produced by the studio. Hiring the essential crew members and talent, managing everyday production and handling the main production for the studio is a part of the job. Since I have joined, I have worked on two films — Clifford: The Big Red Dog directed by Walt Becker and Infinite directed by Antoine Fuqua — as a coordinator in physical production for the studio. Both these films are scheduled to release by November 2021. At the same time, I am developing and producing projects independently. There's also one film that I have produced independently called Normal, which is written and directed by my friend Mragendra Singh and premiered at the LAAPFF (Los Angeles Asian Pacific Film Festival) and has been well-received in several other film festivals worldwide. I am also developing two feature films  in the US and one film in India.
What has it been like working in the new normal?
It's a slog, the business of keeping people protected in a highly tactile and collaborative environment. We estimated that safety measures cost as much as 10 per cent of our production budget and resulted in additional shooting days. Talent and crew members are also increasingly isolated, as the busy life of the film set has been replaced by video conferences and solitary meals in cars. Craft services (snacks that the film crew has on the set) is no longer a delicious group hang, but a single-serve food and drinks. The make-up trailer is no longer a fun gossip zone, but a tense exercise in masked precision. The new commander on set is inarguably the Covid Compliance Officer, a role that will become crucial in the months and years ahead if cameras are to roll anywhere around the world.