'Prem Rog': Love, ahead of time
Raj Kapoor's classic, which hit the theatres in July 1982, has many searing moments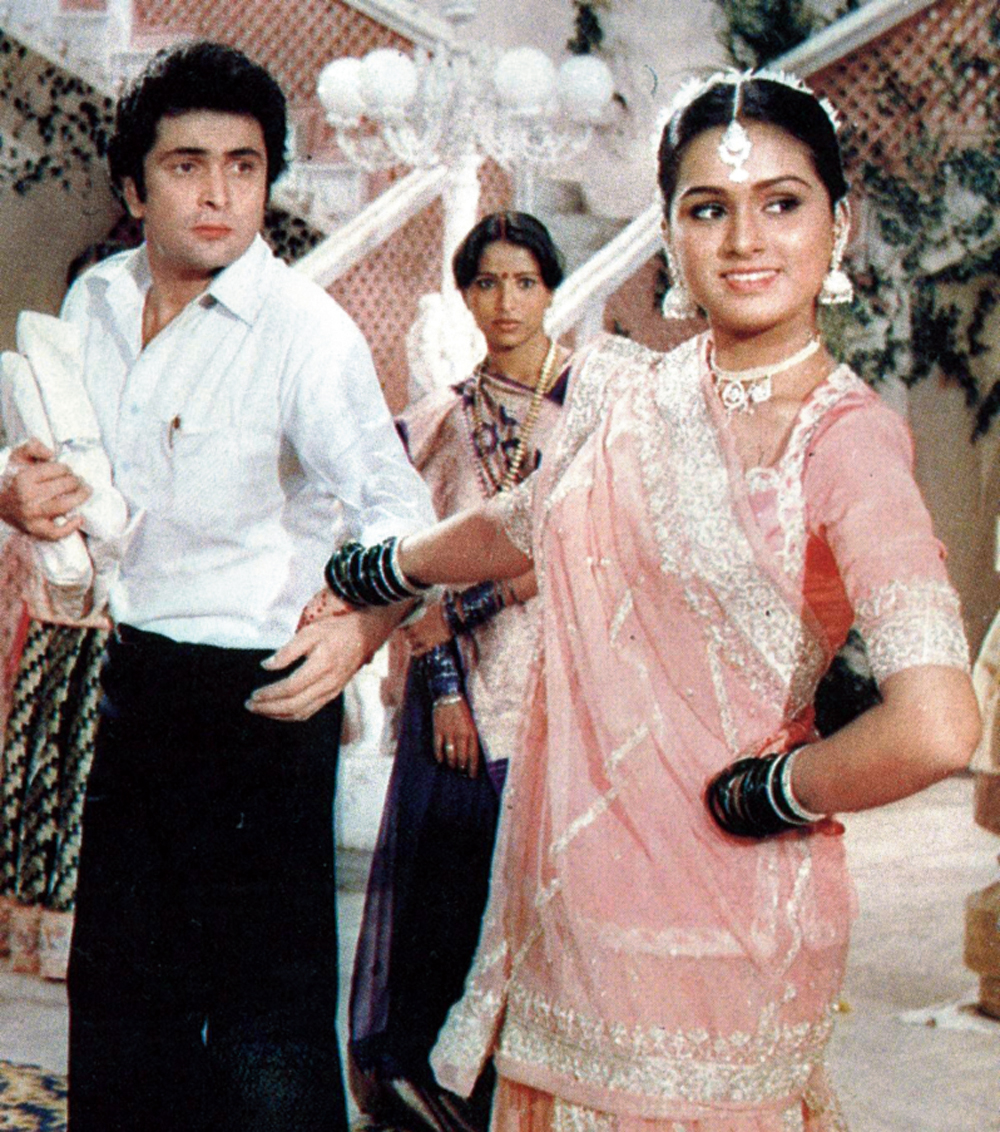 ---
---
Yeh pyar tha ya kuch aur tha, na tujhe pata na mujhe pata...
It's an opulent mujra at a Thakur wedding where the bejewelled dancer (Asha Sachdev) sings before wealthy, smug men but you have eyes only for the silent lover weeping inwardly. Raj Kapoor's Prem Rog, which hit the theatres in July 1982, has many such searing moments.
Bollywood loves star-crossed lovers, but Manorama or Rama (a superlative Padmini Kolhapure) and Devdhar (Rishi Kapoor in a fine, understated performance) are special. She's a wealthy Thakur, he's a penniless Brahmin whose education her family sponsors. He loves her, she's too busy living her Princess Diaries life to care, but she trusts him. Giddy over her fairytale marriage to a Thakur scion (wonder why the charming Vijayendra Ghatge never made it big), she breaks Devdhar's heart.
Cut to a car crash, and the virgin bride is a widow, brutally thrust into a nightmare. Her relatives want her tonsured, her brother-in-law rapes her, her mother cries as the girl can't ever taste kheer. Devdhar comes back to see a stony-eyed Rama in widow's weeds and declares his love. A storm erupts in the orthodox Thakur clan.
Double-standard poster boys like Rama's dad (Kulbhushan Kharbanda) and brother-in-law (Raza Murad) declare war, their sensitive wives (Nanda, Tanuja) are powerless, benevolent patriarch (Shammi Kapoor, directed by his brother for the first time), wavers, Rama's Badi Ma (Sushma Seth) digs patriarchy more than the men.
Amid all this, Bindu, with a tiny screen time as the servant Rama's dad sleeps with, blazes. And Kiran Vairale (O Maria of Saagar), as Rama's friend and Devdhar's cousin, impresses with her pragmatism.
As in an RK film, music (Laxmikant-Pyarelal) is a treat, and for the eyes too (cinematographer Radhu Karmakar). Editing (Raj Kapoor), especially the climax, could have been tighter. But full marks to RK for taking on holy cows of caste, patriarchy and tradition and yet uniting the lovers. In 1982, a mainstream Hindi film on widow remarriage was suicidal. Five years later, in real life, Roop Kanwar, around Rama's age, would burn herself alive on her husband's pyre to become Sati Mata. Instead, Rama gets Devdhar who doesn't blanch at her getting widowed or raped, saying in effect, okay hon, you've had a raw deal, but I'll help you move on.