Pratim D. Gupta the former journalist grills Pratim D. Gupta the filmmaker on his new film Love Aaj Kal Porshu
How difficult is it to come up with an original title?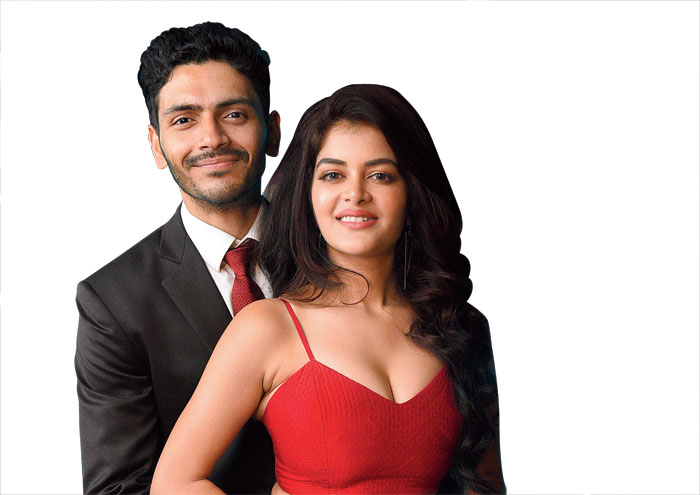 ---
---
By calling the movie Love Aaj Kal Porshu, are you hoping that those coming in to watch Imtiaz Ali's Love Aaj Kal get confused by the title and walk into a show of your film?
I was hoping that before their trailer came in. Then I got worried. What if no one wanted to watch that film? How will they get confused then?
How difficult is it to come up with an original title?
It's definitely much easier than coming up with the right title for a movie. A title that would feel like a perfect fit after you've watched the film. Like my 2016 film Shaheb Bibi Golaam had nothing to do with the Bimal Mitra novel or its film adaptations but it went perfectly with the characters Jimmy, Jaya and Javed. Just because Mrinal Sen made a film called Baishe Srabon, it doesn't mean someone else can't have the same title for his movie. Love Aaj Kal Porshu is actually about what happens to these two people, played by Arjun and Madhumita, across three days — aaj, kal and porshu. It has nothing to do with how romance has changed from then to now. Also, the phrase Love Aaj Kal Porshu reiterates the eternal nature of love, which is also something that the film advocates.
Explain that to Imtiaz Ali...
I did. When I met him in Guwahati at the opening of a film festival last year, I did tell him that I'm making a film called Love Aaj Kal Porshu. And he wanted to know more about the movie and wished me luck. Even after the trailer was out, I sent him the link and he said that it's looking really good. So, it's all good between him and me, unlike what you'd like to believe.
Okay forget the title, where have you lifted the idea of the film from? Is it Teri Meri Kahaani? Is it Tamasha? Is it Table No. 21?
Why stick to films starting with 'T'? Try other letters too. Jumping to conclusions on the basis of one dialogue or one card or one shot in the teaser or trailer is a true reflection of the millennial mindset, one that needs to promulgate their superiority on social media. Ideas don't always need to be lifted. Sometimes you can come up with them. Love Aaj Kal Porshu's core idea comes from my observation as to how everything around us is slowly becoming doctored. Like you are being told what to do at every step. Eat this animal, don't eat that one. Worship this stone, but don't care for that other one. This assassin was a hero, that hero was a villain. We are being brainwashed every day about every fact nowadays. Free speech, free thought, free living... are all things of the past. I wanted to put out this troubling thought through an entertaining love story.
Did Ritwick (Chakraborty) turn you down this time and that's why you approached other actors?
No, I felt he wasn't right for this film. Actually, to be honest, I did think of him for an earlier draft of the script.
Is that the same draft you sent to Jisshu (Sengupta)?
How do you know I am talking about the same character?
Isn't there just one main male character in the film, which is being played by Arjun (Chakrabarty)?
In the final draft, yes.
How confusing! Let me ask you this — wasn't the character of the female lead turned down by other actresses?
Let me tell you this — the only actress who has ever been sent the script of Love Aaj Kal Porshu is Madhumita.
Is it because she was a new actor and was ready to do all the intimate scenes as per your script?
Do you actually believe that a director and a producer will cast an actress who's there in almost every frame of a two-hour-long film just for a few intimate shots? I actually auditioned Madhumita before casting her. I called her to office a second day and had her read with Arjun. There was an infectious spontaneity in her. And I knew we had made the right call on the first day of shoot when she literally lit up the frame. She's the best thing to have happened to Love Aaj Kal Porshu.
Why didn't you cast actors who have played heroes in other films rather than casting someone who's largely seen in supporting roles as your leading man?
Arjun is a terrific actor. I knew that because I had worked with him briefly in Maacher Jhol. He is sensitive, he is intuitive and he is a complete natural. Shah Rukh Khan also started out playing negative roles. Till Aditya Chopra called him to his room and told him that he needed to play the hero to become a star. DDLJ was the result of that chat. Arjun has everything in him to become a hero in the kind of films we make; he doesn't need to know how to dance around trees or how to somersault in the air before beating up villains. I remember sending him a message a day before we started shooting Love Aaj Kal Porshu: "In this film you are not just an actor but also the 'hero'."
How did you convince Paoli Dam to play a villain in the film?
I narrated her the whole script and she realised that Kalki Maitra was much more than what you'd call a "villain". It's the kind of badass character which doesn't come along every day. And I knew she is too good an actor to turn down a part just because it is not the hero or the heroine of the movie. In fact, every actor of the LAKP ensemble including Anirban Chakrabarti, who's better known as Eken Babu to the world, Anindita Bose and Abhijit "Rana" Guha, has scenes to shine in the film.
You used to take a lot of pride in your independent spirit as a filmmaker. And then you go and sign up with a big production house (SVF)?
Our film industry itself isn't that big and the budgets of most movies continue to be really small. So, the indie spirit has to keep running deep in all of our veins. The marriage might have just happened but SVF and I have been courting each other for a long time. We have been discussing projects since 2010 but somehow things haven't materialised earlier. Now, they have also moved away from the loud masala movies and are focussing on more meaningful content. So, our coming together has been very organic. Jab jab jo jo hona hai, tab tab so so hota hai.
Despite a lot of acclaim and love for your films, that big box-office jackpot still eludes you. Doesn't it bother you?
I think it would bother me a lot, lot more if I cannot tell my stories the way I want to tell them. That's why I signed up for this in the first place. As Bong Joon-ho said the other day, "the most personal is the most creative". Shaheb Bibi Golaam, Maacher Jhol, Ahare Mon... they all found their audience, maybe not in a blockbuster opening weekend but they eventually did. Maybe the new baby too will get its share of love... aaj, kal or porshu.