Pratik Gandhi on life after Scam 1992
If the audience sees me in a project they should feel, 'If this guy is part of this, it has to be something different'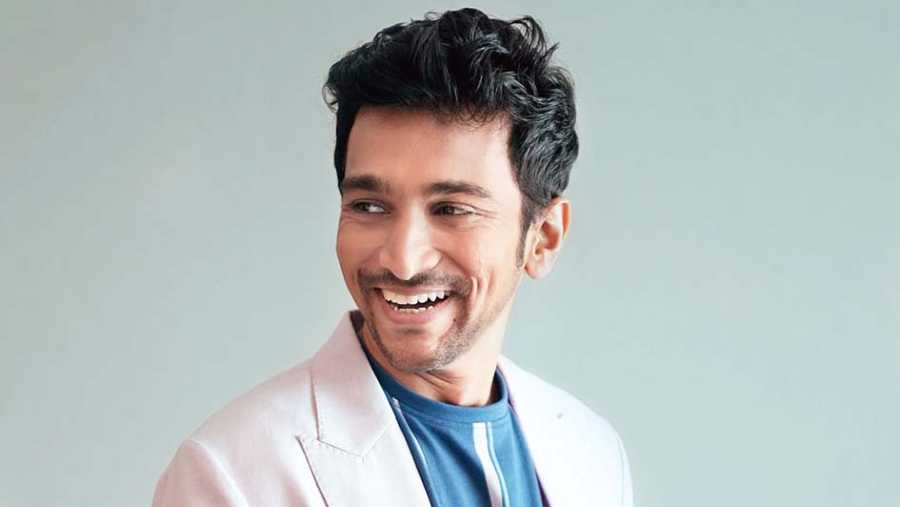 ---
Published 25.11.21, 01:32 AM
|
---
After the dizzying success of Scam 1992 last year, Pratik Gandhi — who compellingly played protagonist Harshad Mehta in the Hansal Mehta-directed series — has signed on a slew of interesting projects on screens big and small. Pratik has also lent his voice to Gangistan, a Spotify original podcast based on the Mumbai underworld, that also features Saiyami Kher and Dayashankar Pandey. Comprising 48 episodes in its first season, Gangistan has Pratik, 41, voicing a real-life character. t2 caught up with the actor, now experiencing a purple patch, on this novel experience, how it contributes to him as an actor and life after, Scam 1992.
What is it about podcasts that excites you and what interested you particularly in Gangistan?
I find the world of podcasts very interesting because it truly puts the audience's visualisation into action. Each and every person listening to it can create their own stories in their minds, with the help of the voice they are listening to. That helps the audience improve their focus, improve their visual imagination and I feel, it helps them connect better to the story being told. That is something that I have experienced first-hand as a consumer of podcasts.
Gangistan is very interesting and layered. I think it brings forth a very new kind of storytelling. It's not just about recording behind the mic... we have also performed all those scenes while recording them. It gives a different feel and flavour from a regular podcast. There are 48 episodes in the first season and there is the possibility of more than 100 episodes in subsequent seasons. That's because we are talking about gang wars in Bombay, the underworld.... These are things we have seen in films, and have read a lot of about in books and newspapers. But for the first time, the audience will be experiencing this on an audio platform.
Are you a fan of the crime thriller genre?
I do like crime thriller stories. That's because these stories have a lot of layers. There are always three sides to such stories... there is a truth, there is a lie and then there is the ultimate truth. Different human emotions and intense interpersonal relationships form the core of stories in this genre.
What kind of preparation went into Gangistan?
We read the script individually and then also discussed it between us. There was constant improvisation that came into play. That was the most fun part of it because once you know the character and its journey, there are lots of things that you can add to it in terms of improv. I am thankful to the team for letting me do that, and enabling us to collectively create something so compelling and interesting for every character and every scene.
What really excited me was the style of making the show. It's not just another audio show that I have heard or earlier been a part of. It has been executed very differently. For example, all the scenes that we had together, as I said earlier, we performed them as actors, instead of just standing still behind the mic. That experience was very unique for me.
I am also very impressed by the post-production work, the way the music has been put in... the soundtrack plays a crucial role in this series because it helps in transporting the listener from the present time to the '60s, '70s and the '80s.
When I dub for my films, I have my scenes already in place and I just have to work on my voice and deliver the same emotions. I have to recreate those emotions. For the first time, in Gangistan, I was creating a character at the same time as I was recording the emotions through my voice. We didn't have a camera, but we were performing.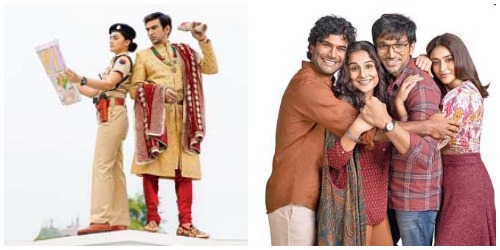 How do you think this experience will contribute to you as an actor in front of the camera?
As actors, we follow the principles of 'Angikam' and 'Vachikam'. Angikam is using your physical body to perform and Vachikam is your voice. For an actor, it's always a mixture of both while performing.
While working on Gangistan, I had to concentrate more on using my voice to take the audience into the world of this particular podcast. I believe that this is an experience that every actor should go in for.... There are a lot of actors who anyway practise voice modulation, they read out their lines loudly to understand how the principle of voice projection works, how to say it differently with different emotions and sounds. This will definitely add to my craft as an actor.
Are you a fan of podcasts?
Yes. I have listened to a lot of interviews and discussions as well as shows on fitness, well-being.... Recently, I heard a podcast on Ghalib on Spotify which I really loved. I also listen to a lot of audio plays and poetry recitations.
You have been a part of the business for more than 15 years, but it was the huge success of Scam 1992 that changed things for you. How has it been since?
It's changed my life... a lot! I keep saying that my life is divided into two phases... pre-Scam (1992) and post-Scam. Life has taken a 360-degree turn. The biggest change that has taken place is that I can see a lot of change in the eyes of film-makers as well as the audience when it comes to how they view me. That's very satisfying for an actor. It gives me a lot of confidence.
You have picked some interesting parts since Scam 1992 happened, the most exciting being the recent announcement of a film with Vidya Balan, Ileana D'Cruz and Sendhil Ramamurthy. You also have Woh Ladki Hai Kahaan with Taapsee Pannu. What's the criteria on which you are basing your choices now?
There is no set process that I follow, very honestly. I am a very intuitive person and I want to be part of a project that works for me at the gut level. So it's absolutely a gut-based decision. I instantly connect to certain characters and scripts.
Having said that, I am very conscious about each and every character that I portray. This is the correct time for me, I think, to create that idea in the mind of the viewer that if they see me in a project they should feel, 'If this guy is part of this, it has to be something different'. I don't want to put myself in a cage or in a box.