Prabhas: Stardom in action
'I have done quite a few action films. I think the advantage I have is my height. People say I look convincing' — Prabhas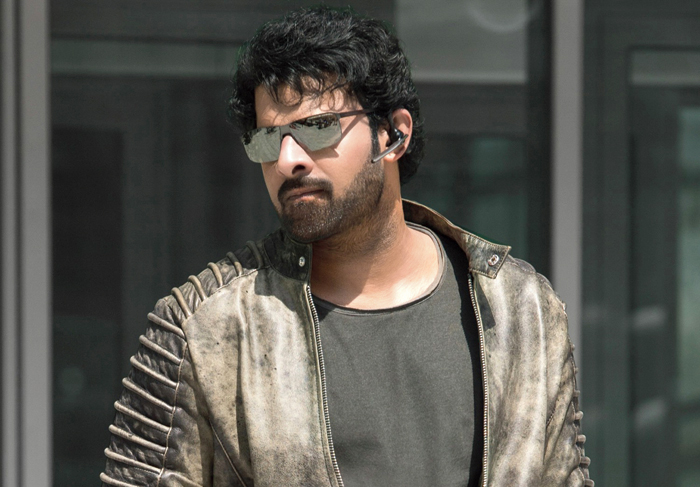 ---
Published 31.08.19, 02:24 PM
|
---
Saaho, the high-voltage action drama, marks the return of action-star Prabhas to the big screen after the runaway success of the Bahubali series. Directed by Sujeeth, the film starring Shraddha Kapoor, Jackie Shroff, Chunky Panday and Neil Nitin Mukesh, has released in Hindi, Tamil, Malayalam and Telugu. Prabhas, who is already a bona fide South Indian superstar, is looking at cementing his sex symbol status across the country with this film.
The Telegraph recently sat down with the usually reticent 39-year-old at the JW Marriott Mumbai for a chat.
You are incredibly shy and a quiet person who hates doing interviews. Has it become easier over the years?
(Laughs) I didn't have a choice actually. With Bahubali, the budget was so high and nobody knew my face outside the Telugu film industry. So I had to show my face at least. (Director) Rajamouli knew that I'm not a very good talker... I'm getting better, I know that but the first day when we landed in Bombay, I thought I'd have a heart attack when I saw so much media. Even when I am talking to journalists in Telugu, I find it really hard, so speaking with the Bombay press was very stressful. Then I went to meet the Tamil media, and they had lined up 20 interviews. By then I was opening up a little.
The first Bahubali was a hit, so by the time the second part came, I was more confident and much better because people liked it everywhere. Now I'm quite comfortable.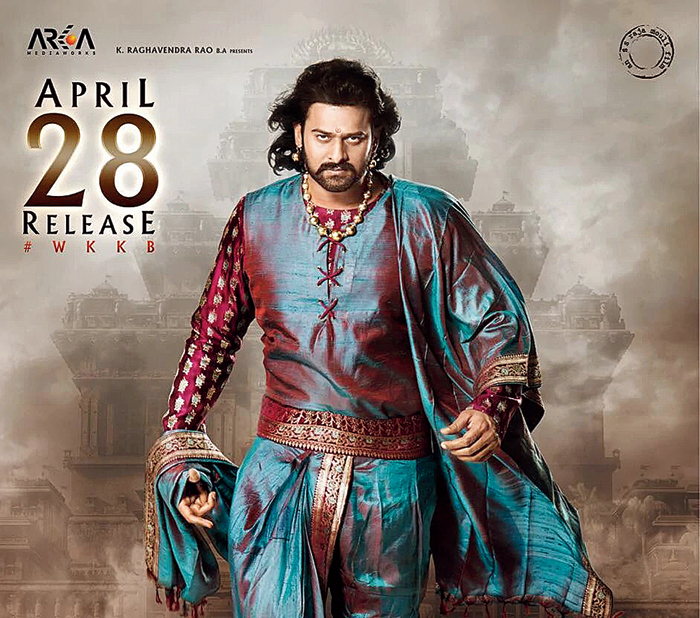 Bahubali has left such a strong impact on the audience. How difficult is it to move on? People call you the Bahubali actor. Are you worried this tag will never leave you?
(Laughs) I don't want it to leave me. It's amazing. Even during cricket matches, fans hold up posters that refer to Amarendra Bahubali! Rajamouli made a film that will always be there, and I don't want people to forget the film; it's an honour for me and the team. That is why when I was deciding on my next film after Bahubali, I was very conscious of picking a film just as entertaining. Saaho is so much more than just an action film. It has a very strong screenplay. We couldn't have gone bigger than Bahubali, so I decided to go with the best — to give the audience a strong story.
Why Saaho?
Actually, I wanted to do a love story but we couldn't get the right script and then Sujeeth, my director, came up with this idea. I told him that if we have to do action then it has to be very different. We can't give the audience anything similar. So it kept getting bigger and we kept adding characters and villains. We had thought the budget would be 150 crore but it became Rs 350 crore. There was a lot of pressure to give the audience something different and interesting after Bahubali. I think we have a very entertaining film with lots of good action.
You've had quite an affinity for action films from the beginning of your career, right?
My first film, Eeswar, had two action scenes initially but my director must have liked something because he put another one. I have done quite a few action films since. I think the advantage I have is my height. People say I look convincing.
After Bahubali you instantly became a sex symbol. Seeing how shy you are, was it tough to handle the tag?
Very tough, but I've been learning slowly. I want people to love me; otherwise I wouldn't have become an actor. The idea is to impress them. Otherwise why would I give four years to a film or two years to Saaho. Basically, I'm not a film person. I was born into a film family but my mother never wanted me to be in films.
Saaho will release in Hindi, Tamil, Telugu and Malayalam. And you've also done the Hindi dubbing yourself!
Yes. It was very difficult for technicians and actors to make a film in so many languages. We would complete one take and then get ready to do the same thing again in a different language. I'm not a 10-take artiste — I give whatever I can in two-three takes. Normally, when you are making a film in just one language, you give an okay take and then you can relax and think about the next shot. For Bahubali also we had done in Tamil and Telugu but this time Hindi was also there. And I did all the Hindi dialogues myself.
The cast of Saaho — from Shraddha to Neil to Chunky — is very Bollywood heavy. What was it like working with all of them?
Neil was actually the first person we met in Bollywood. And then we met Jackie sir. It was very sweet of him to say 'yes'. The director was just 24 years old when he was narrating to Jackie sir and he had only made one film before this. It was very strenuous for him to come to a new industry and narrate to big actors here. Shraddha is simply superb. We've seen her in love stories like Aashiqui 2 and she knows that she is a very good performer. She is very intense in every shot. I was equally impressed with how well she's done in the action sequences in this film.
In the last four-five years, you've only made three films...
I actually wanted to do two films a year, but if you want to make a pan-Indian action film, like Bahubali or Saaho, it takes time. But I want to make at least one film per year from now on.
Would you be interested in only Hindi films?
I know it is the biggest industry and everybody wants to be a part of the biggest industry but why would I do every shot only in Hindi? People accepted Bahubali. I want to do a film in every language.
You're turning 40 soon. Does ageing scare you?
No, it doesn't really. But in the next four years, if I do a few more films like Saaho, I'll end up with only two films (laughs). So I think if I do a big film, I'll simultaneously do other films also because I only have another few years left for this kind of action.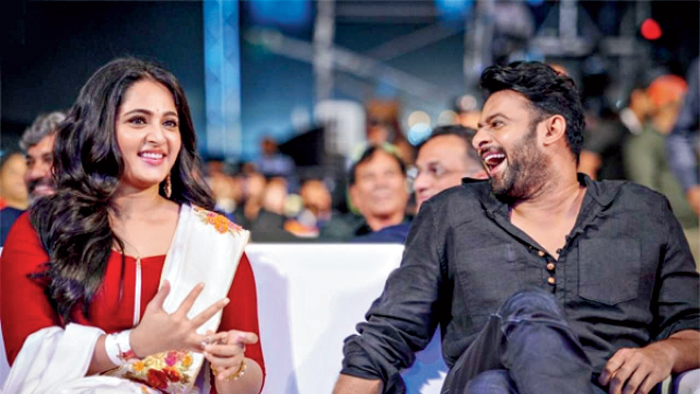 All the rumours of a romance with Anushka Shetty have now turned into the two of you buying a house and getting married!
If I work with Shraddha for another two years, and she doesn't get married and I don't get married, definitely I'll get linked with her as well. Anushka and I have been friends for 11 years. If there is anything, why should I hide? Why should she hide? Until one of us gets married, it's not going to stop. I think a few months back it was fine, but it has again started.