Papa CJ pens his memoir
'Naked' contains stories from his internationally acclaimed show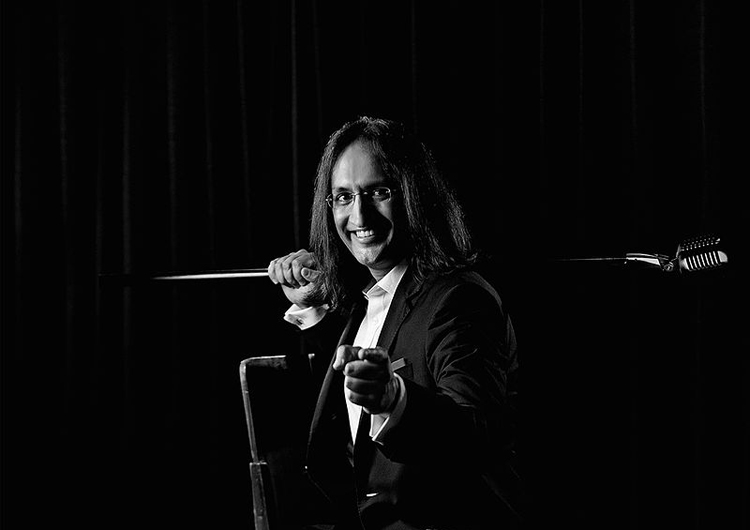 ---
---
Papa CJ was already ruling the stage both in the country and internationally, when the comedy wave finally hit the subcontinent. Performing for the last 15 years, his is a name that draws a niche crowd of loyalists, age no bar. Naked was a show that he debuted at Akshara Theatre in New Delhi in 2015 to a group of enthralled audience who had no clue what they had signed up to witness. We know because yours truly happened to be in the house! The comedian who is known for his no-holds-barred sense of humour, laid bare his life story, embellished with humourous moments with a tragic angle that would be cue for him to take off a piece of clothing. By the end of the show, CJ stood in front of a small audience, laying bare his deepest secrets in his underwear. So poignant was the show, we expected no less from his eponymous book.
Tracing his life from Calcutta to the hallowed halls of Oxford University to various stages around the world, his is no ordinary life. And capturing the flavours of ripe '90s nostalgia are simple words that reflect perfectly the person he is — simple, humourous and honest. There are moments that are so painful, one would feel like reaching out to the author to pat his back and these moments appear just as frequently as the jokes do. The author is in and out of cities signing copies of his books at various launches and The Telegraph caught up with him in between for a short chat. Excerpts...
How different was the experience of penning down into a book, a show that you essentially perform?
In a stand-up comedy show I remove every extra word that I don't need to get to the punchline as soon as possible. The book, however, allowed me the luxury of putting in a lot more interesting details and stories which I believe will make the experience richer for the reader. The book has more than four times the content of the show and since it is built on the foundation of a stage performance, it offers my reader both — the punchiness of stand-up comedy combined with rich anecdotes from life.
If you could rewind your life to any part of the chapters, which part would you go back to relive and why?
None. While I've enjoyed most parts of my life and have much to be grateful for, I'm not done living yet! So I'll focus on looking forward instead of back thank you.
If you had to tell future readers one reason why they must pick up your book, what would it be?
Russell Peters called the book heartwarming, inspiring and hilarious. If that isn't enough let me assure you that it is a fun and easy read with no complicated long words that you need to pick up a dictionary for. So I hope it finds its way into your airport handbag and your bathroom because where else do people read nowadays?!
What was your writing regimen like?
Ten days per draft. One draft every six months. Book done in 18 months. Self-discipline on a regular basis isn't my thing so I literally have to lock myself in a room and get a whole draft done in one sitting. And then take a five-month break!
Are you a reader? Do you have an author you absolutely loved reading? A book that has stayed with you?
I am more a performer and writer than a reader. However, a book that has stayed with me has been the anniversary collection of Penthouse Letters which have been lying under my mattress since I was a teenager. On a serious note though, I loved reading Da Vinci Code and the first few Harry Potter books.
Did you have an audience in mind while writing this book? Could you describe your ideal reader?
In the past few days I have signed books for readers aged 13 to 70-plus. I love the fact that my readers, just like my comedy audiences, span a broad range. It's wonderful to have a mother and her schoolgoing son buy a book each together. My book is about the human experience, so if you can read English and walk on two legs, then no matter your age, gender or nationality, there is something in it for you.
How does it feel to put your 'naked' self out there in the world to people whose reaction you can't see, as opposed to a closed room of people who have come to watch you perform, where you can elicit an immediate reaction?
I'm excited, to be honest. With the show I had many audience members who connected with the content on a deep emotional level and in addition to laughing, were able to go away and look at their own lives and challenges in a more positive light. I'm hoping this book will bring the same laughter and joy to a wider audience that may not have had the opportunity to watch the show.
Has the writing bug caught you yet? Can we expect more from your table?
I already have proposals in place for three more books. The day I'm offered a publishing deal I'll start working on them. However, first I'll be narrating an audio version of Naked myself and exploring opportunities for screen adaptations. I'm also yet to offer the international rights for my memoirs to a publisher, so will get that done soon as well, since people abroad are already hounding me for it.