Paoli Dam on 'Raat Baaki Hai'
The crime thriller has been shot in a Rajasthan palace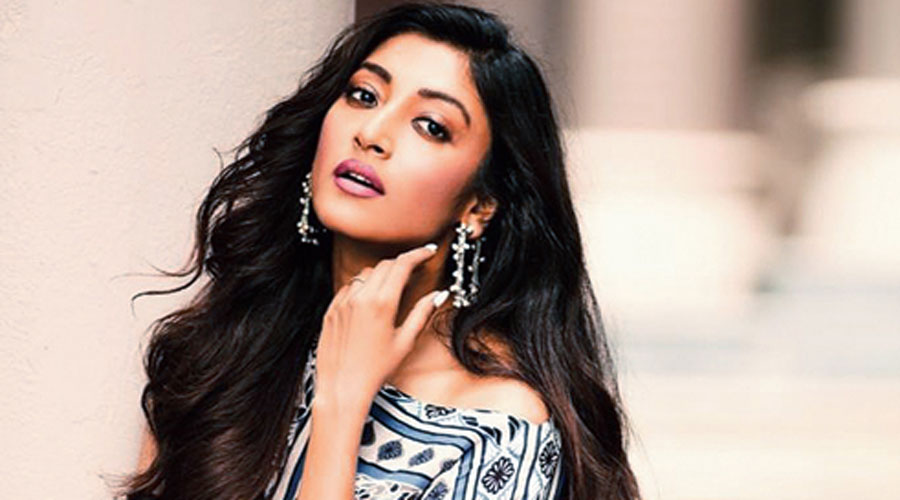 ---
---
Dark secrets are what 'Raat Baaki Hai' promises to reveal and leading lady Paoli Dam, looking stately, mysterious and seductive in the trailer, isn't giving much away. The film, revolving around a writer who is suspected of killing his fiancee, dropped on Friday on Zee5. Paoli is the estranged lover that he ends up visiting, in trying to save himself from the murder probe. We caught up with Paoli last week...
Did you vote?
Yes. I just came back. There was a queue. Precautions were being taken. They were giving out sanitisers and a disposable glove so one does not need to touch the button (on the balloting unit) with one's finger. I take voting very seriously. Even if I am shooting outdoors I always make it a point to come back to vote. As it is, I am travelling since August amid this pandemic. So I have got used to the new normal.
How was resuming work after the lockdown?
'Raat Baaki Hai' was my first project after the lockdown. So it was very special. We shot in Ranthambore. I was very excited. I love Rajasthan but had never been to Ranthambore. After months spent at home, it was relief. The journey was suffocating. Chardikey mask, shield, PPE kit poriye dichchhey. It was like a hospital scene. But once I arrived in Ranthambore, it was a relief. Amar mone holo bnachlam. We were shooting at Nahargarh Palace and the unit was also staying there. A bubble was created for us. No one was allowed to go or come from outside.
How long was the shoot?
About 27-28 days. The film has been shot over three schedules — two were in Rajasthan and a short one in Bombay. Work finished in December.
Wasn't the film supposed to release in November?
Yes. But the director is such a perfectionist that he wanted a short sequence to be shot in Bombay. Frankly, I am very happy that the film is releasing over Poila Baisakh. Ei somoy je amader film release hoy pandemic er modhye amra bhultei bosechhi.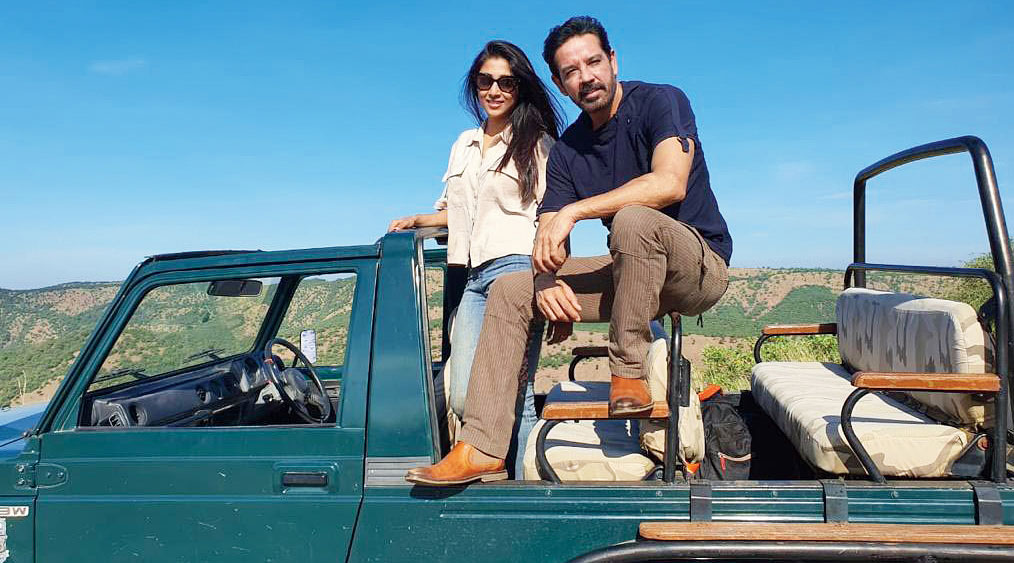 What about your co-stars?
Most of my scenes were with Annup Sonii and some with Dipannita (Sharma). Our shoots were happening mostly at night. The shift was from 7pm to 7am. When the film is called 'Raat Baaki Hai', you can imagine how much of it was shot at night! The day sequences happened after about 12 days of shooting at night.
It's a murder mystery, right?
Yes, a crime thriller. My character is called Vasuki. There is a reason why she is so named. The mystery is introduced with her entry. She is a mystery that needs to be solved. She is calm and composed. She is in control of her pace, like a snake. Her body language is completely unlike the pace of a thriller. It is adapted from a play called Ballygunge, which Annup Sonii used to perform for years in Calcutta. The play was a conversation between Kartik and Vasuki. They used to stay in Ballygunge. Since I too stay in Ballygunge, I had asked if they would shoot here. (Laughs)
That must have given you a reason to connect with the script...
Yes. Also the character is so good. Thrillers are always a favourite. There is something classical about Vasuki, the way she dresses up. She comes from a royal family. That is why we shot at Nahargarh Palace. This was my first work with Annup, Dipannita and Avinash (Das). And I loved working with Avinash, the director. He has read much more about Bengali culture and literature than most Bengalis. It was a pleasure talking to him. His mother tongue is Maithili. I could organically tune into his thoughts.
How was the experience other than the shoot?
The food was awesome. Laal Maas, Gatta Kadhi, Dal Bati Churma, Papad Ki Sabzi… papad aar bodi diye ekta sobji kore, ota ami bari eshe korechhilam. I tasted it all there. Khali bhabtam koyek kilo bere gyalo bodhhoy. Bhebe labh nei. Went on a safari. But believe me, we did not get to see a single tiger. All my friends were surprised to hear that. Annup joked that Calcutta ki tigress aa gayi hai issi liye Ranthambore ke tigers bhag gayen. (Laughs)
This is your third project on OTT, right?
Yes, after Kali, which was a series, and Bulbbul. The response to Kali was huge. The OTT viewership is not limited to a region. It gives us a worldwide reach. Though the first season was in Bengali, it gave us an international reach. Kali 2 was bilingual, in Bengali and Hindi.
Bulbbul too was a knockout story.
Oi jonnoi kora (laughs). Some larger-than-life things are great to watch in theatres. But some content is better enjoyed at home. Both can coexist. I am watching OTT for four-five years. Protyektai serar sera. New creators, storytellers are getting a chance. The audience taste is also changing. OTT is giving so much variety. If you go to a restaurant, instead of ordering a kebab, if you order a platter, you can then taste a lot of variety and choose which kebab you like.
What other projects are you involved with now?
I just completed shooting for a film called Chhat, directed by Indrani Chakraborty. It will take time to release. I am shooting another web series for a national OTT. I went to Delhi and Rajasthan for that. But I cannot talk about it now.
You posted about your dog passing away.
Roxy was my cousin's pet. I cannot keep a dog as I travel so much. Also I developed a phobia after an incident. But his personality was such, his aura was so soothing... he never barked at me. He was the first dog I could take a selfie with. So his passing saddened me.
Which is Paoli Dam's best work yet in film or OTT? Tell t2@abp.in