Pamela Singh Bhutoria channels vintage vibes
Pamela's pick of vintage men… Dharmendra, Gregory Peck, Soumitra Chatterjee, Samit Bhanja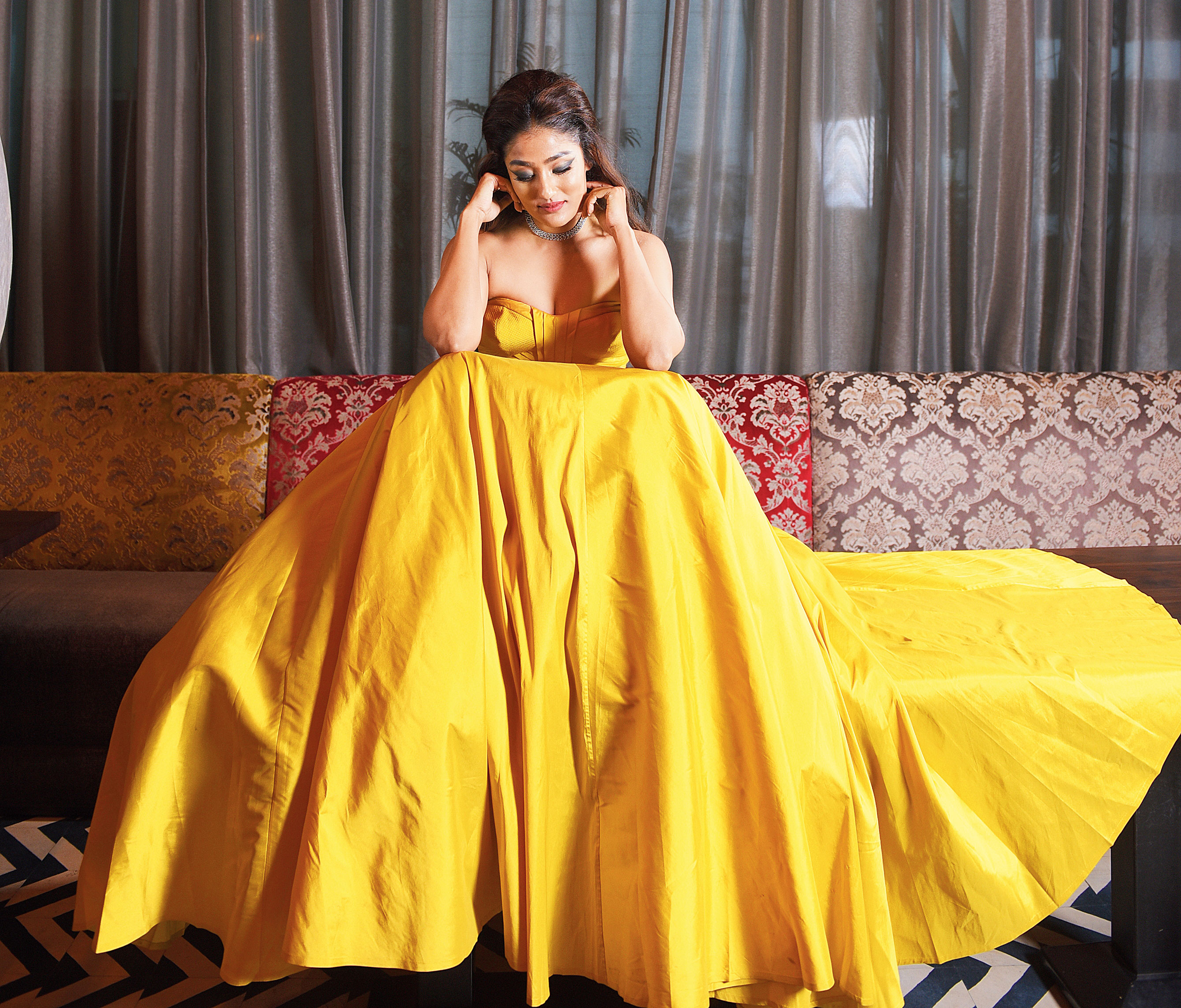 ---
|
Calcutta
|
Published 03.12.19, 12:45 PM
---
Conceptualised and sketched out in details by model, actress and hostess Pamela Singh Bhutoria. That's what this shoot was with the "old soul" who belongs to the late '50s in her mind. The lovely Pamela, who dressed up glam in gowns by designer Bidyut K Biswas for this t2 shoot at Sly Fox Gastro Club in Sector V that served as the perfect backdrop, took us through the inspirations behind the mood board and her vintage loves. Yes, she went shopping for gloves for the shoot!
You were saying you are a vintage fan…
I have been a vintage fan all my life. So I thought why not do this as vintage fashion and it is the season for gowns, glitz and glamour. I do have a huge collection of gowns, thanks to my profession. I host so many events… all very red carpet. I have known Bidyut for three-four years. I could never find someone who could execute what I am thinking. And, he is extremely talented. His fit is fabulous and he makes it grand.
Your inspiration for the shoot are all original voices. It matters a lot when it comes to fashion, right?
All these women are not clones. They played the game by their own rules. That's something I wish our generation had. I forget names. From the time I started modelling… even when I did not have money, for me it had to suit my style. Even when boot-cut denims weren't in fashion, I owned a pair, from Lee. I always had a style of my own. I have never been into brands.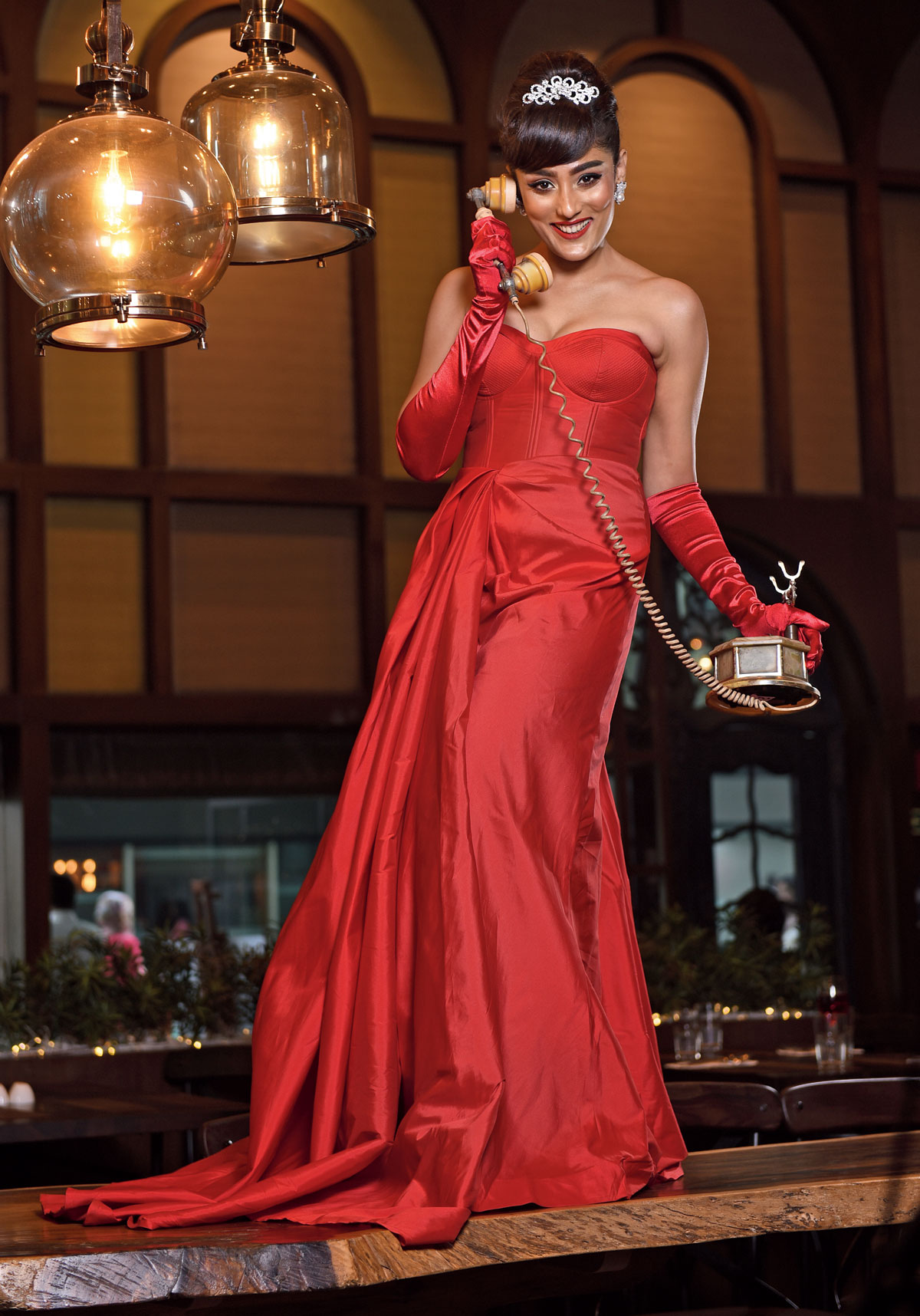 You are shooting a web show where you play a Bengali actress of the '70s…
I am very excited! I had Marilyn Monroe, Supriya Devi and Zeenat Aman in mind. I was like, 'Do I get to do the looks?' I said I would do my own hair and make-up. Let's see how it shapes up. Some bits have been shot in Calcutta. It is a small role, but glam.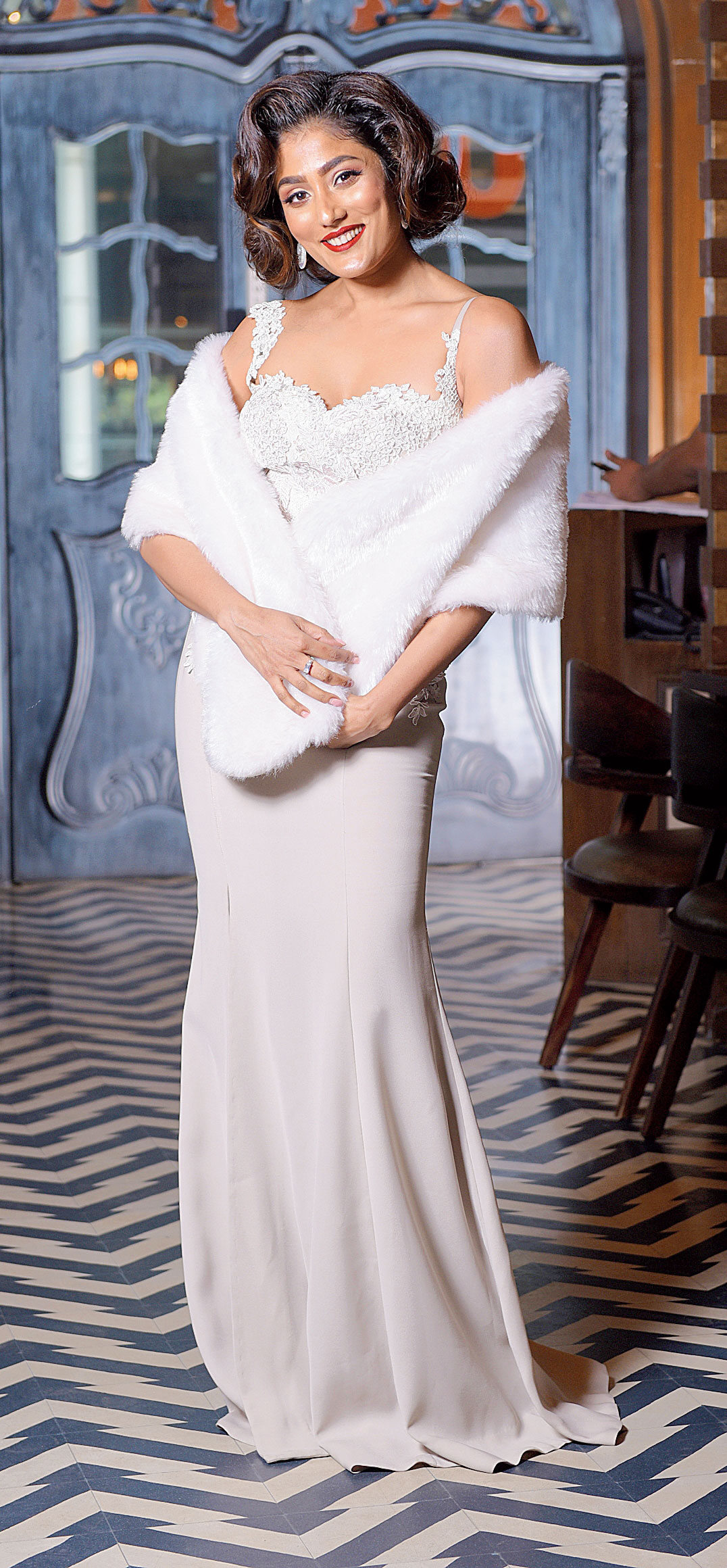 Why don't we get to see more of you, especially with the online boom?
I have done a Hindi film on how everyone is allowed to harbour desires. I have a beautiful song! See, I have taken acting seriously very late in life. I am choosy too. Honestly, in Calcutta what happened with me was somehow I was tagged as a sexy girl. That happens in Calcutta. If I could act, it was suddenly said that I cannot act. I did cameos, more like a prop. Then surprisingly nothing came my way. I was sad that in my city I wasn't been given the opportunity.
Thank God, however, I went through this because everything is a lesson. I left for Mumbai because I wanted to explore other things. That city gave me the opportunity to learn and the strength to ask people that could I learn acting. I did a workshop with Benny (Daminee Basu) who is fantastic! It was a healing experience. She doesn't get films… who am I?
Who are the directors you wish to work with?
Kaushik Ganguly, Nandita Roy and Shiboprosad Mukhopadhyay… and everyone else… Kamaleswar Mukherjee....
What are you streaming right now?
I am watching The Crown. I watched Feud on Hotstar. I just watched Modern Love.
Hair and make-up: Sayanta Dhali
Styling: Srijani Chakraborty
Jewellery: Chamba Lama and Divinus Creations
Location courtesy: Sly Fox Gastro Club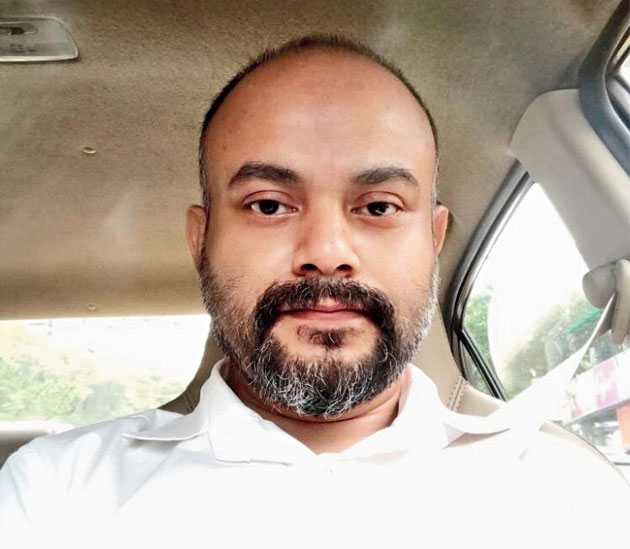 Designerspeak — Bidyut K Biswas
We developed this line of gowns taking inspiration from Hollywood classics of the '50s and '60s with a contemporary twist. Corsets and structured bodice are the main design features. A gown is ideal for a tall and slim figure. The challenge comes when someone short with a fuller bust and large bottoms wants to flaunt one. Here's what you could keep in mind…
1. Go for a minimiser to give more shape to your abdomen and hips.
2. If you have fuller bust, it's best to opt for a structured bodice with boning and corseting to add shape and create a slimmer look.
3. Don't play with colourful patterns… prints and embroidery. It can accentuate and bring more attention to your bustline.
4. Princess line and V-neck look flattering on a fuller bust if you don't opt for an off shoulder.
5. Those with heavy bottoms, avoid fishtail gowns. Instead go for a style which is flared from the waist.
6. Choose soft drapey fabrics that float around the body.
7. The bias cut can work wonders in hiding your flaws and it falls beautifully.
8. Go for dark and solid colours if you are big.
9. If you want to avoid corseting and boning, then the flare can be right from below the bust. This silhouette camouflages a lot of flaws. Make sure you don't have vertical joints on your gowns. It can sharply cut your height.
10. Finally, finish the look with a nice pair of heels!