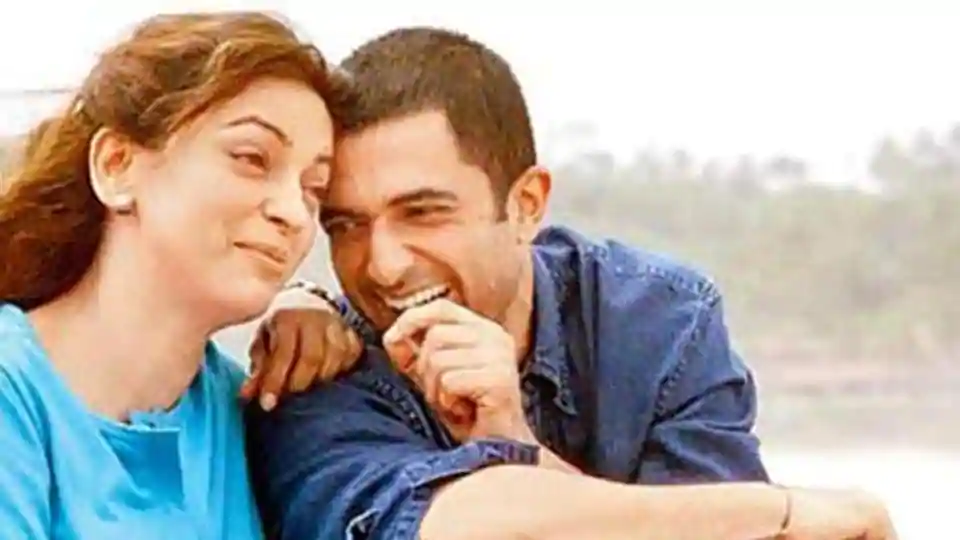 Juhi Chawla and Sanjay Suri in Onir's My Brother... Nikhil A still from the film
At the 20th Jio MAMI Mumbai Film Festival held in Mumbai recently, filmmaker Onir and actor Rajit Kapoor participated in a panel discussion on gender equality and LGTBTQ representation in Indian films, where they talked about the future of LGBT content in Indian cinema, how the Supreme Court verdict on Article 377 will affect the way forward and the challenges. After the session, we caught up with Onir for a chat.
You were open about your sexuality even before the Supreme Court verdict came out. Now that it's decriminalised in India, has anything changed for you personally?
Yes, I'm looking for a suitable boy to get married to! (Laughs) I have no constraints of religion, race, colour, caste, these things don't matter. What matters the most is grey matter.
You mentored actor Zain Khan Durrani for four years and launched him in this year's Kuchh Bheege Alfaaz. He's recently been accused of sexual harrassment. As a mentor, how do you feel?
It broke my heart when I found out about it in May, after the release of my film. I realised that someone I perceive as a fine gentleman, a poet and a talent, turned out to be someone who was regularly assaulting women, not just one.
So you knew about it even before he was called out?
This is the irony and the sadness. Saloni (Chopra, Zain's ex-girlfriend) and I spoke about it three months ago. When I found out, I reached out to her and said, 'Let's talk'. Now with #MeToo coming in, I'm glad that her voice has been heard. When I found out, I stopped working with him, which is also an economical loss for me. I informed everyone he was working with. Kabir Khan, and whoever was working with him, dropped him. The only production house that didn't even acknowledge and went ahead and shot with him was Vidhu Vinod Chopra's. It was sad.
As a part of the industry, what do you think will be the repercussions of #MeToo?
There will be good, there will be bad. But I think it was high time that this happened. For years, men and women have been misused, manipulated and hurt. We, as an industry, need to be a healthy working space for men and women. A lot of people asked me to not talk about it. When Saloni first spoke about it, many people asked me why I was getting involved. If I am making a certain kind of film and then staying silent, that's double standards.
You apparently hate to be called an art-house director. Why?
I have nothing art-house about my films! (Laughs) I think I just make films that are real that use the language of Hindi mainstream cinema. I've worked with mainstream actors mostly, with song, dance and everything. I don't like to have anything regressive in my films. They're mostly inspired by real stories. The format, the structure, everything, is in a way, very mainstream.
You think filmmakers have a certain responsibility in what they portray in their films?
Of course. Everybody has, and filmmakers especially. You have films where you pinch a woman and it's cool, if you go and kiss her ultimately she will say 'yes', you keep stalking her, there are dance moves where she says no, but you pull her. These are all very regressive. Actors who talk big about women empowerment are doing exactly this in films. When people say, 'Hum toh khali entertainment bana rahein hai', I say, 'No, you're passing on a message that is very chauvinistic, patriarchal and you're doing that because it earns more money. If you could, you'd put porn also if it was legal'. You'd never see an item number where a male is dancing and 20 women are looking and throwing money. Because women are never supposed to buy sex or desire. I have a serious problem with that.
Growing up, did you want to be a filmmaker?
I think I consciously wanted to be a filmmaker right since I was in Class VIII but I didn't know why. I was born and brought up in Bhutan which is really remote. But that was the only dream that I've had. I feel extremely fortunate because very few people get to live their dreams. Not only am I living the dream but I also get to make the films that I want to. I feel fortunate that I've not lost anything by being open. I have a great family who loves me, who've loved me from the day they found out I'm gay.
Do you remember the day you came out to your family?
It just happened. I have never had this 'coming out' session. Everything was accepted always. There was never a discussion about marriage because my parents sensed it. Now the only thing they say is, 'We want you to have someone in your life'. That's all they care about like they would about my sister or brother.
Who are your closest friends from the industry?
Sanjay Suri is my best friend, family. Juhi Chawla is an extremely close friend. Raveena Tandon, Sujoy (Ghosh), Purab (Kohli) are close friends.
Your film My Brother... Nikhil is still fondly remembered. Do you think such a success weighed you down during later projects because of constant comparisons?
Not at all. When I look at the film, I feel like I could've changed certain things. To learn from your own work is beautiful.
What's next for you?
I've written two films and a web series and I'm going to pitch them now. I watched a lot of web series to educate myself in this form of storytelling. I hope I've learnt it.