On Srijit Mukherji's birthday, a few memorable moments from his films
A look at 22shey Srabon, Chotushkone, Uma and Hemlock Society among other movies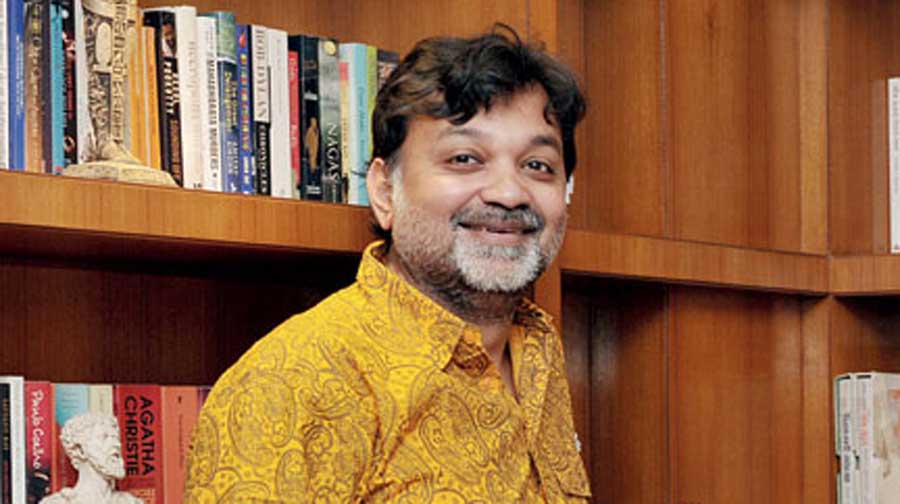 ---
---
On Srijit Mukherji's birthday, t2 zooms in on a few memorable moments from his films, taken from the opening and closing sequences.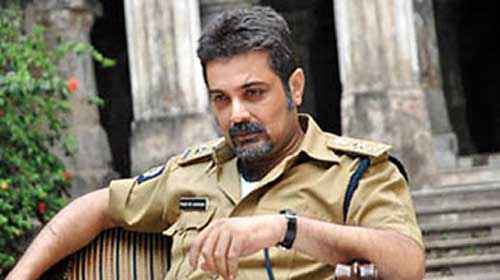 22shey Srabon
"Enough of poetry! Let me tell you a story in proper prose!" Prosenjit tells Parambrata Chattopadhyay, as the jaw-dropping climax scenes start to play out in 22shey Srabon. He goes on to tell the story of a strict and ruthless man; his interrogation room was his dreamland. But everything changed once he lost his dear ones.
Having been drugged, Abhijit Pakrashi (Param) finally wakes up to find Prabir (Prosenjit) in uniform walking towards him and talking about committing the last murder. "Got a headache? Should I give you an aspirin?" He is the caring soul filled with rage at the injustice, he feels, was meted out to him. "I was asked to leave the force for which I worked day and night," he says. Which is why he created "a situation" so that they came back to him and beg him to rejoin, he adds. Prabir's words act as a confessional while drawing together strands of the plot and matters are explained.
The climax works brilliantly because of the intense writing, which is full of intrigue and surprises, razor-sharp direction, rivetting performances by both and the play on contrasts — Prosenjit is still, calm, determined, while Param, who is tied to a chair, goes from being anxious and scared to feeling desperate and helpless, fiercely wanting to save Prabir.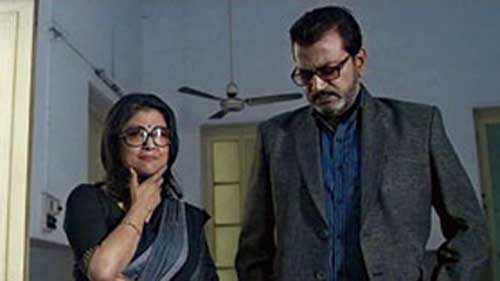 Chotushkone
The climax of Chotushkone is immensely powerful and heartbreaking at the same time. Srijit brilliantly highlights how fate can take a cruel turn when lives of people associated with a film production get affected by a fallout between the stars. Many lives are ruined. It acts as a warning sign for what might happen if we are not sensitive towards and careful about the people — and their needs — around us.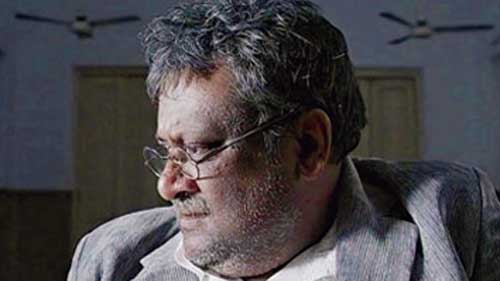 It goes beyond the film world and talks about how misunderstandings and missteps, maybe without the knowledge of the people concerned, can wreck havoc. It also is a commentary on what happens when promises and professionalism don't align.... when a promise is not honoured.
The climax hits home because it conveys the truth of a moment and plays on our conscience... a producer who is "mentally unstable" and two people, confronting their past, who are stung by remorse seeing him in this condition. Kaushik Ganguly delivers a phenomenal performance at the end and one cannot help but get moist-eyed seeing his condition. "Don't worry, I won't file a case against you," assures Kaushik as Aparna Sen breaks down. As Chiranjeet comforts Aparna outside the room, a tracking shot moves to her husband played by Barun Chanda, who had walked in but decides to leave them alone. As Anupam Roy's song Shetai shotti underlines the moment, he pauses, looks back and walks out of the place.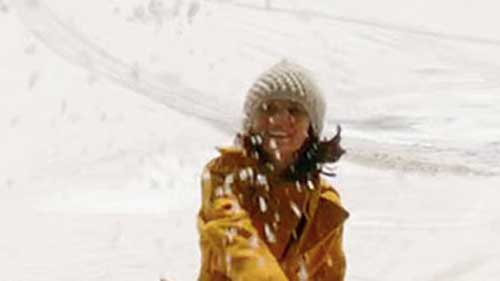 Uma
A signature of Srijit is to often end his film with a song. It happens in Uma too. With Uma, the final visuals were already out in the music video for the song Aaloshyo (though we did not know about it then). Usually the last few moments of Srijit's films are shrouded in secrecy. But for Uma he gave away the end much before. However, it doesn't take away anything from the film-watching experience. It just fills us up with hope and joy seeing Uma (a terminally ill girl) spending time with her dad and playing in the snow, throwing a snowball of hope at us at the very end.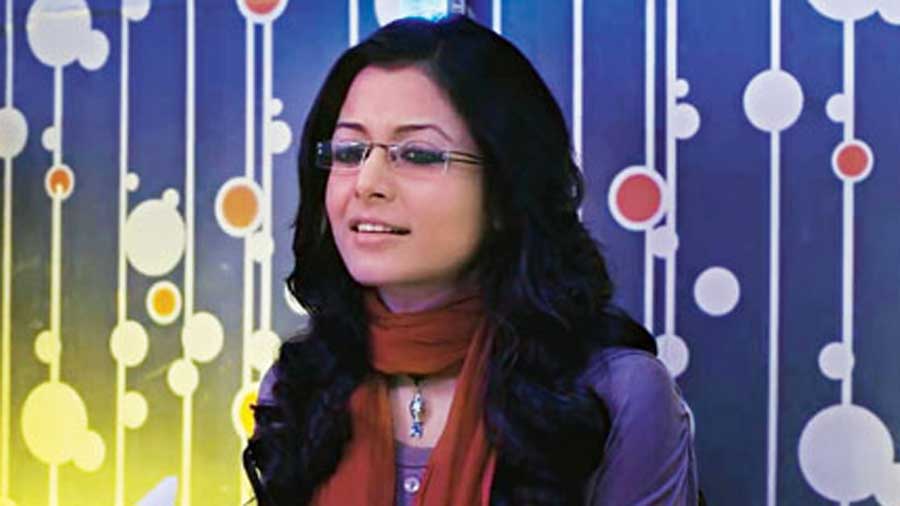 Hemlock Society
Hemlock Society opens on a breezy, cheerful note. Meghna (Koel Mallick) has got off work early and has come to enjoy a concert. It is a packed house with Silajit performing Jawl phoring. Meghna gets a phone call and she steps outside. She is happy and speaks about her wedding taking place the next week. Meghna explains on the phone that she and her fiance were planning on going out for a movie but her fiance could not make it since he was caught up with some work, so she has come to the concert on her own. She goes back inside, the music triggers memories and she starts reminiscing about some fond, fun, playful moments spent with her fiance. Suddenly something catches her eye in the crowded place. The warm expression changes to grim; the camera cuts from mid shot to close-up to extreme close-up of her eye. Something is not right. The same joyous song seems ominous now. She gets up and moves closer, with the build-up now mirroring the mood of a thriller. In a corner she spots her fiance passionately kissing another woman. Meghna's world comes crashing down.
Shah Jahan Regency
"Have you read Shankar's Chowringhee?" The film opens with these words spoken by Parambrata Chattopadhyay as we see a bird's-eye-view perspective of Calcutta in the evening. As Parambrata starts talking about how the colours of the city are fading in a voice-over, the camera slowly zooms in on the scene below. As it closes in slowly, we see him moving from one job to the next in a flashback montage, from working in a sari store to an ice cream shop to being a salesman. "My story is a record of its time just like Chowringhee was," he says, mentioning in the voice-over that his name is Rudra. The visual is almost at ground level and the camera finally rests on Parambrata who is watching two men playing chess. A man taps him on his shoulder and introduces him as Barun Raha. Incidentally, Barun is played by Rudranil Ghosh! That meeting changes the trajectory of Rudra's life in the film!
Dwitiyo Purush
The last 20 minutes of this thriller turns everything on its head, including the way we see 22shey Srabon, taking everyone by surprise. A new backstory changes the motivations of Param's character, Abhijit Pakrashi, and gives it a different meaning. The good cop gets a new shade with a dark past; he is deceitful, leading a double life… he is fiercely protective and secretive about his past and is cold-blooded — without any remorse — in his operations. Yet he wants to do good as a cop but that might be a front. From a chase, the film turns into a love story where a person (Anirban Bhattacharya) goes on a killing spree to attract his lover's attention. Param puts in a solid performance, as he goes from being anxious, scared, vulnerable, in denial to feeling determined... someone who is steely in his resolve. Almost like Prabir in 22shey Srabon.