Netflix and UNESCO partner to promote India's cultural diversity
'We are trying to ensure that three-six-year-old kids understand the value of their heritage so that when they get older, they help preserve it'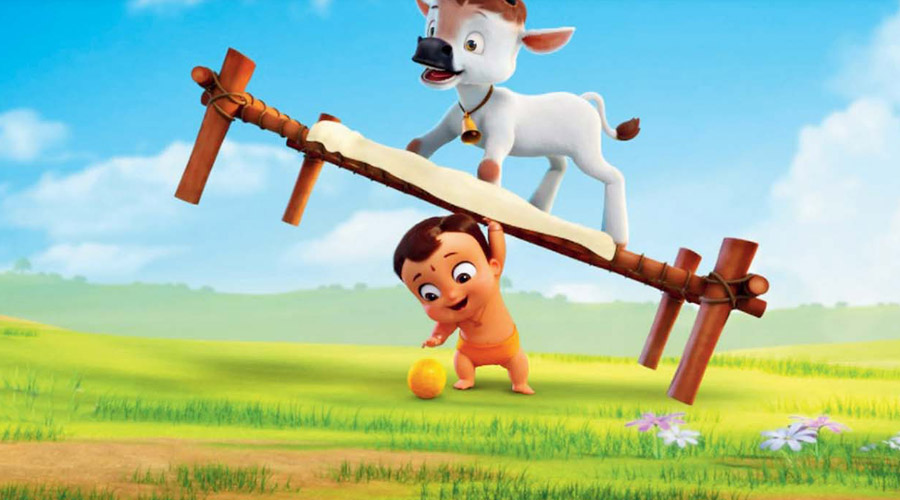 Netflix's Mighty Little Bheem is a global phenomenon
Sourced by the correspondent
---
Published 23.08.21, 12:05 AM
|
---
To mark India's 75th year of Independence, Netflix and UNESCO have joined hands for the first time to make India's diverse and almost unending cultural heritage reach out to the world, especially the younger generation. Over a video call, Eric Falt, director and UNESCO representative to Bhutan, India, Maldives and Sri Lanka, and Monika Shergill, VP, content, Netflix India, spoke to The Telegraph about the collaboration.
What prompted this partnership between Netflix and UNESCO?
Eric Falt: It's the coming together of the minds of two organisations which have never really worked together internationally. It's groundbreaking, in a way. UNESCO works with television stations, broadcasters and many other media groups around the world, but this is a first with Netflix. We discussed the possibility of a partnership and we decided to focus on the promotion of India's incredible cultural heritage.
We already do that in a variety of ways at UNESCO. Both of us thought that it's important to focus on making the younger generations better aware of India's heritage, which is second to none, both when it comes to monuments as well as culture.
We are trying to ensure that three-six-year-old kids understand the value of their heritage so that when they get older, they help preserve it. India's heritage is a bottomless reservoir and sometimes it becomes very difficult to preserve it. We believe that a convinced child will make a competent adult.
Monika Shergill: We are so proud to partner with UNESCO. They are working tirelessly to focus on the lesser-known arts, cultures, traditions, crafts.... They have come up with brochures and books and have collaborated with various state governments. At Netflix, it's important for us to tell stories of India to the world.
For Netflix, to take a series like Mighty Little Bheem, which has travelled the world and given joy to millions of children and their families, in countries as diverse as Australia, the US, New Zealand is huge. The series celebrates many thematic Indian cultural events and important days. It really celebrates diversity. And that was the objective... to take a series like this that appeals to the younger generation and to come together as Netflix and UNESCO and take it to the world.
Eric: This is not new for UNESCO. We focus on the youth across all our programmes, whether it's education, culture, natural sciences, social and human sciences and so on. Usually in the UN, you are a child until the age of 15. Age 15-24 is the youth category, according to the UN definition. We even collaborate with individuals, like there is this young girl called Arya Chaddha from Ahmedabad who has published a series of books on India's cultural heritage and we have taken her to international conventions and people are always amazed by what she has been able to do. So working with children is natural for us.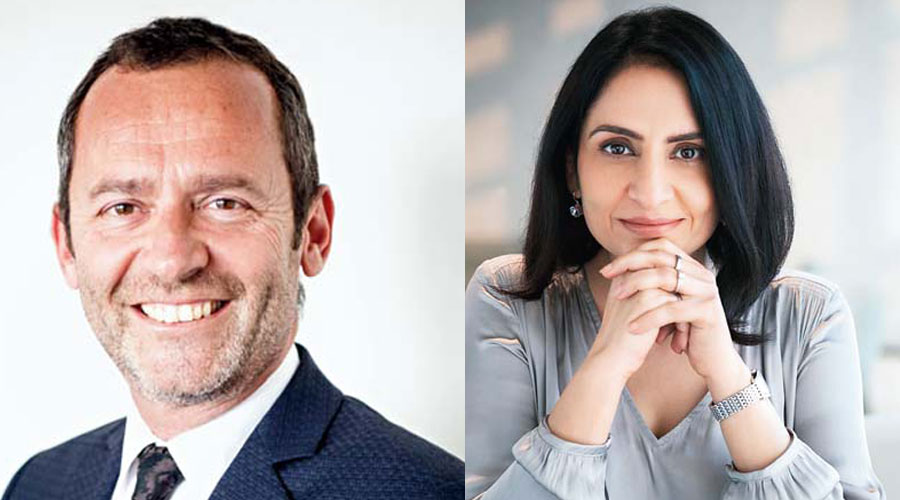 I understand that this will happen over the course of the next one year. What's the plan?
Eric: We have a lot of hope that's based on the existing popularity of Mighty Little Bheem; we can make people in India, as well as those globally, better aware of Indian culture in a variety of ways that they aren't perhaps familiar with. We launched it on Independence Day and every month, we will roll out short videos focusing on different traditions and monuments. But, in particular, the notion of intangible Indian culture is very important for this series.
Monika, how does this partnership add a new dimension to brand Netflix?
Monika: It's a very unique partnership, and for us, it really matters to bring the most effective storytelling ways to our audiences. Partnering on Mighty Little Bheem with UNESCO is just that. It's a very unique series because it doesn't have dialogues and hence it can travel the world. It's meant for an audience which can see a very cute Bheem in his indigenous setting and celebrating festivals unique to this country. We have started on Independence Day with the theme of freedom and diversity and we will keep releasing short videos. The specials we do will focus on tourism, the harvest festivals of India and, of course, big festivals like Holi and Diwali.
Given the wide library of content that Netflix has, will this collaboration extend beyond Mighty Little Bheem?
Monika: Mighty Little Bheem is, for now, the primary anchor property for this, but given the vast stories we have and the diverse culture of India, and there is nothing to say that we won't extend it beyond this.
Our generation leaned a lot on reading to know about India's history and culture. The children of today are more drawn towards visual media. Does that give a fillip to your initiative?
Eric: At UNESCO, we approach things from different aspects. Reading will always remain vital and we focus on quality education for all. Nothing is going to be more important than that. But we also recognise that the children of today have to be IT literate, which means being able to communicate with others in a variety of ways. We have to be blind not to recognise the importance of social media to educate the youngest in society. So there is a lot of hope that this will be successful. We need to give children role models that are culturally appropriate. If Mickey Mouse could conquer the world in the 1950s, there is no reason why Mighty Little Bheem can't do that now.