Neeti Mohan on making her own music, bonding with sisters and more
'I no longer want to be someone who has a song in every movie' — NEETI MOHAN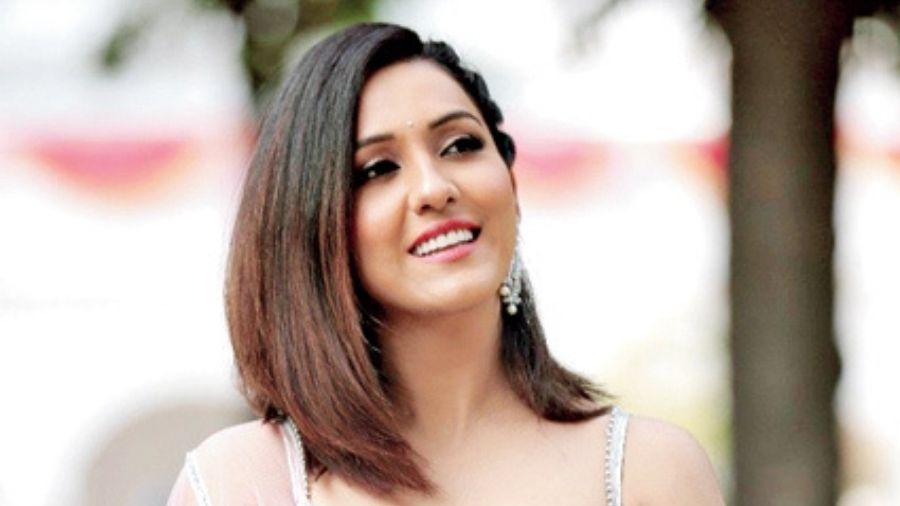 ---
---
Starting with her breakout hit Ishqwala love in the 2012 film Student of the Year, Neeti Mohan has steadily built an enviable playlist of some much-loved Bollywood songs. Now, the singer lends her voice to the central character of Poppy in Trolls World Tour, currently playing in cinemas. We caught up with Neeti on the birthday she's had this year (she turned a year older on November 18), how she's now making her own music and what makes her and sisters Shakti, Mukti and Kriti a team.
Belated birthday wishes. We have all had pandemic birthdays this year. What was yours like?
Luckily, the lockdown is relaxed now and my parents stepped out of their house after eight months and came over to wish me. It was special to just celebrate it with family because it's rare now that the whole family manages to come together. It was very nice, very cosy, just a family affair. I got on a Zoom call with my friends from all over the world. It was a surprise Zoom call. Lots of gifts and a lot of pampering from the sisters (Shakti, Mukti and Kriti) and the husband (actor Nihar Pandya).
What was it like lending your voice to Poppy in Trolls World Tour?
Animation films have a lot of positivity and they always come with a message, it's a lot of fun and a lot of energy. We had recorded the songs in February before the lockdown and we were anticipating the release in April, but everything was postponed.
Now that the film is releasing and the songs are coming out, I am so excited and looking forward to see how people react to it. My niece and nephews are looking forward to the movie, they loved watching the other films in the franchise.
How was this experience different from that of recording a Bollywood song?
Very different! The biggest challenge was to match the energy of the character. Poppy is very high energy, she is wild and she has pink hair! (Laughs) She's a very cute character, she wants every genre of music to be celebrated. It was also a challenge to first understand what the song is trying to say in English and then sit with the lyricist and music director and find the correct words and translate it into Hindi. Word-to-word translations are, of course, not always possible... sometimes you have to bring in the poetry and the soul, and yet the tune has to be the same and if the character is opening her mouth for a few seconds, then you have to sync your song in that manner. These are good challenges, which we tried to get on top of.
The good thing is that I identified with Poppy a lot in spirit and soul. In fact, on the day I was recording and dubbing, I would call myself 'Poppy Mohan!' (Laughs) I would keep sipping on coffee and be high on energy. She's so happy, and I was totally able to relate to her.
You've had a very busy couple of years, with massive Hindi film hits. What were the last few months like when you had to take a pause and was any music made in the lockdown?
I think everyone has taken a moment to pause and reflect on their lives, we've learnt not to run, simply because the last few months have left us with no option. I know many people have been anxious about this phase, but I have learnt to be relaxed. My sisters, my husband and I were travelling to Australia just before the lockdown and when we returned, we went into a 14-day quarantine. So we decided to quarantine at our farm. And then the lockdown happened, so we ended up spending three months at the farm... we cooked together, we did farming, we ran with our dogs, we plucked mangoes... I think we had the best time.
We had very little Internet connectivity, and when we finally got some Wi-Fi, we ended up watching movies and stuff. But most of our stay there was just spent relaxing, doing a lot of yoga in the morning... Shakti and I did some dancing together. I just enjoyed it so much because sometimes you just need to do that.
When the lockdown was relaxed after three months I came back to Mumbai and I realised, 'Okay, now I want to get back to music because I am missing it'. So I set up a studio at home. I bought a mic, I learnt the software from a friend online and I started recording from home. I started shooting self-shot videos after that. I feel that there are moments in life that teach you something new, and when you don't have access to something, you end up learning how to do it yourself. Now I am not dependent on anyone... I feel that now I can do everything that goes into recording a song from home, without any help. I have also started doing virtual concerts. It's been beautiful to relax, reflect, take a moment and also learn something new.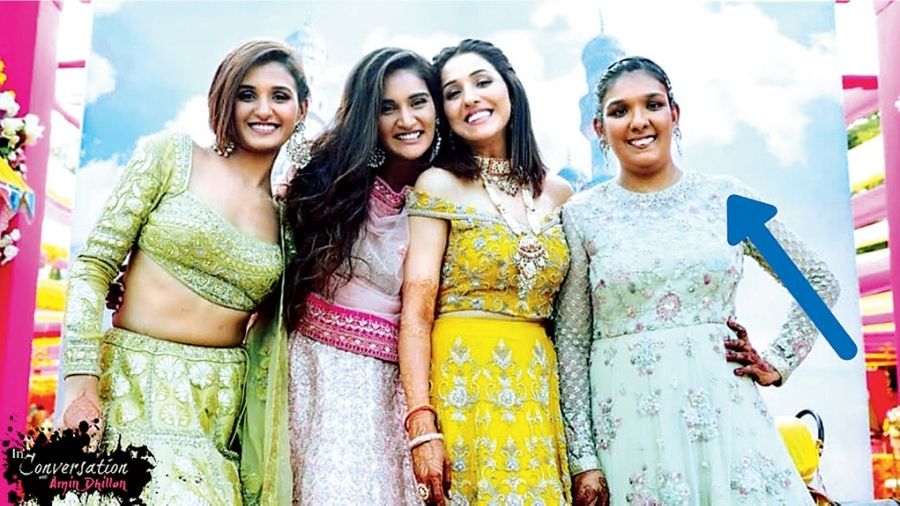 Has it also given you the time to see how far you have come and where you want to go in future?
Yes, absolutely. Now, I no longer want to be someone who has a song in every movie. I want to put out my own music, and I want to do stuff that I feel strongly about. More than playback, all of us — whether it's musicians or singers — are trying to put out music that we believe in. With me, that's started by doing collaborations with certain artistes. I recently collaborated with an artiste (Jaz Dhami) in London and we did a song called Gujarati nasha. I recorded my voice from home and sent it to him and he put in his voice and brought the song together.
Now, people want to see the artistes, it's not just about doing playback. They want to see how you are packaged and how you emote. People are really enjoying watching me in my music videos. I think all of us are aspiring to do now. We are really grateful to YouTube and the digital era as a whole, where there is space for everyone, not just music labels but also individual channels, to grow.
Every artiste has a journey. Sometimes, you get amazing songs to sing. Sometimes you get songs that may not be representing you, but you end up doing them for a variety of reasons. But I have realised that whenever I have done that, it has always bothered me. So now I think twice before saying 'yes' to a song. I want to be comfortable with the lyrics, and something about the song has to have a little bit of me in it. I cannot sing a song if I don't enjoy it... I know a lot of people who can (laughs), but I can't. I have to genuinely like it to be able to do justice to a song.
What was it like to grow up in family with so much talent?
Childhood was a lot of fun. It was like a girls' boarding school... four sisters in the house! (Laughs) As a kid, I started singing and dancing and performing on stage, and then my sisters followed. I am glad that all of us had similar interests and we grew up together with similar dreams of being on stage and singing and dancing and being in front of the camera.... I think that really helped us bond on a different level because we just wanted each other to grow. We have stood for each other in reality show audition queues, we have stayed up nights encouraging each other.... We are a team, we are each other's biggest cheerleaders (smiles).