Manto & I: The journey
Nandita Das on creating a book capturing her journey with Saadat Hasan Manto and his enduring value in today's world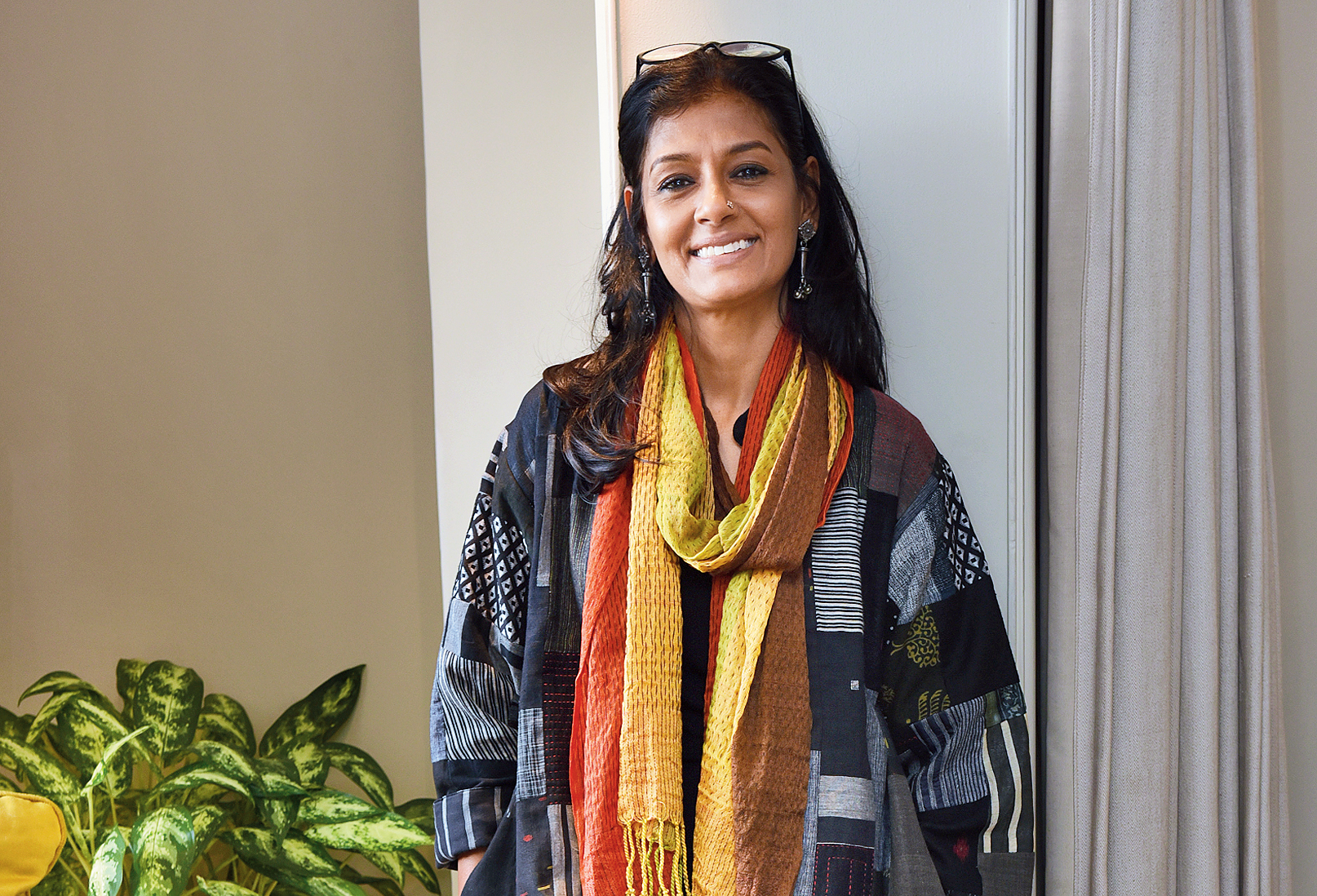 ---
---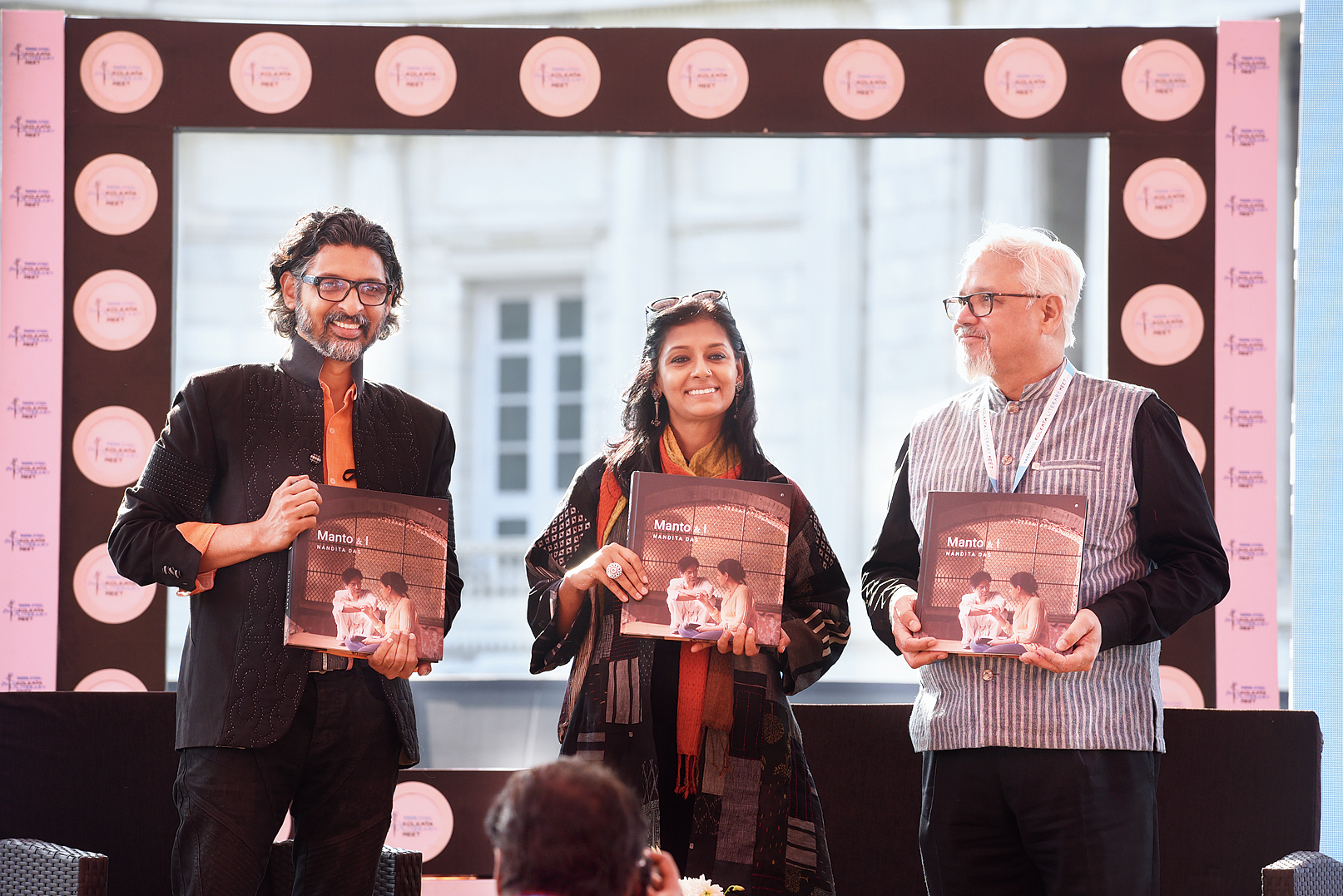 Being a part of any creative process often ends up being an all-encompassing affair, wherein one lives and breathes it. Now imagine living with such a strong bud burgeoning over a course of six years, a film and several festivals, including the Cannes Film Festival. It's only natural then that Manto director Nandita Das found a book to be an organic extension of her relationship with Saadat Hasan Manto, the man, the writer, the idea and the being as an outlet for her catharsis. "… It's not like I don't enjoy the creative process but the intent as to why I am doing it is at the back of my mind and that is what motivates me," explains Nandita. Aptly named Manto & I, the 264-page hardcover has behind-the-scenes images, photographs from the sets and Nandita's many recce trips; and is also accompanied by text written by her, delving into the "why" and "how" of her journey. And with Manto, whose socio-political journey is the essence of his being, the multihyphenate Nandita's own personal journey permeates into the book and also, of her own admission, is a means to an end where she says why telling Manto's story now is so important.
Therefore, it was quite ironic to find out that on the morning of this chat at the Tata Steel Kolkata Literary Meet, in association with The Telegraph and Victoria Memorial Hall, Nandita's email was hacked by a troll who was obviously unhappy with her comments about the burning political issues of NRC and CAA, the day before. "The mildest of the gaalis I get is 'Kaali Bangali', which is so ironic — first, I am not Bengali and second, considering that I have been really fighting the colour bias, I feel like okay, if that's what you want to tell me, that's fine," she said with a wry laugh.
Diving straight into the book, you write in the introduction that you wanted to write a book right after your first film, Firaaq. But for this book, why did you feel the sense of urgency to actually go and fulfil your dream?
More than an urgency, I felt like I had been with Manto — the man, the writer, the idea of Manto, what he represents and the film — for six years and the book felt like a logical extension of it. Also, stories do get foggier with time so it felt like I needed to have my catharsis soon enough. And more than that, I think the book and the film are the means to an end in some way in me trying to say why these things are of importance to me and why I want to tell Manto's story. Like I have written in the intro of the book also, it's not just about the creative journey but also the emotional and socio-political journey, the various aspects of my life like being a mother, how do I juggle, what the female gaze is and how over the years I have owned up the label of being a woman director because you can't want more female directors and not own it up yourself. So all these things have found their way into the book.
Why did you choose this particular photograph-centric format that is not too text-heavy?
Just because there were lots of lovely pictures that were not used in the marketing and I have said it in the acknowledgement also that these pictures are all so amazing because of the people and the lighting in it, the art direction and the whole world that we created in the film. It was these pictures, actually, in some ways that inspired me also to think why don't we just capture these scenes; and the words and pictures together tell a story that was behind the scenes. There's this one film that you see and then there are stories that were there throughout, through the journey and the challenges, excitement, dilemmas, desire to not do the film sometimes — all the ups and downs that one goes through. Also, I enjoy seeing the process of artistes — like if a musician is rehearsing or if a dancer is giving those last touches to a performance or seeing my father (artist Jatin Das) paint. So I always feel that it's not just the outcome but the journey, too, that is just as interesting. So maybe others might also be interested in it.
So did the idea of the book come after the film was finished?
I think during the film, I was too bogged down by the challenges of putting the film together. But after it was finished and I was travelling to various festivals, I was disappointed with the release but then when it released on Netflix, I got to hear from somebody, somewhere in the world telling me on social media or email that they have just watched the film. Then I took the film to various campuses outside India as well, so just going through all of that and answering so many questions led me to think that it would be easier to compile all the Q&As that I have, put in the photographs, caption them and we are done. But when I actually started writing, the sheer volume of it hit me. The other thing is that to create a kind of storytelling through that almost took me a year to compile, to write, to self-edit, to hate what I had written and to rewrite it.
In an earlier interview with us, you had said that even while watching the film for the nth time, you would find problems with it. Did you do that with the book too?
Sadly or thankfully, I did not have enough time — my publishers gave me a deadline and I stuck to it. I am a very deadline person. So if I have one, I like sticking to it. Therefore, I actually did not labour over it too much — I wrote it and reread it probably once and gave it to one or two friends to read it. Also, this book is a very stream-of-consciousness kind of a book — very personal and candid. It's like how I am talking to you. I am generally not a disciplined person unfortunately and only when I have a shoot is when I am. And I am not a writer writer so it's not like I can sit every morning at this time or whatever, so it would be on flights or late at night after my son (Vihaan, nine) sleeps, or when my assistant hasn't shown up because she's unwell and I suddenly have three hours — so it's been very random and slowly, it kind of emerged. There are lots of pictures and mostly by Aditya (Varma) but there are also a few from when we went out for recce — for locations and for money. So a lot of it was also taken on my phone. It's like a compilation of many photographs. Sometimes, writing helps in hearing oneself and often leads you to interesting things that you might have thought or written at different times, depending on your mindspace then.
So it took almost a year but along with my social advocacy work, speaking engagements, and screenings of Manto, trying to spend a little bit more time with my son because he was a bit neglected during the making of the film. I have always done various things almost simultaneously and I think that's just the way I work. I feel like specialisation is slightly overrated.
How does the book postulate Manto's truth further as an extension of the film?
Well because there are a lot of people who might see the book and not know who Manto is — people still ask me: "Who is Manto?" And then there are these amazing Manto admirers who know everything about him and then there are those who are in the middle with half-baked knowledge and think they know more than they actually do. In some ways I have also explained who is Manto and why is his story special to me. Why did I make this film? Why did I recreate Bombay and Lahore in today's modern-day clutter? How did I collect funds for an Urdu writer from 70 years ago and why would people even be interested in that? A journalist had told me that there has never been a Hindi film about a writer and this is the first and I was like that's not possible! And then I thought about it and said that there's been one more and that was a film written by Manto on Mirza Ghalib, which had won the first National Award in 1955. For me, why I do something, the intent behind it and the creative work that goes into telling the story and how I want to tell it are all very deeply connected — if you care about what you want to say then you have to find the best way to say it as well, otherwise it's not going to be communicated well enough. It was the same with the film and the book.
So how have the responses to this book been?
I get trolled very badly and sometimes when they don't know what to troll you about, they say all kinds of things. The mildest of the gaali that I get is kaali Bangali — first, I am not Bengali and second, considering that I have been really fighting the colour bias, I feel like: "Okay, if that's what you want to tell me, that's fine." In fact, today someone hacked my email because I talked a lot about NRC and CAA in Jaipur and it's like a rant — the trolling was on social media but now it has reached my email. As for the film and the book, it's a good thing that I don't fear failure too much because when you don't have the ambition to reach anywhere, you're not scared of failing, as otherwise, how would you try something new? When I did Firaaq, I wasn't thinking how I would make my first film. I have never assisted anyone or gone to a film school and I don't even watch that many films. Even with the book, everyone said: "God, book!" It's bizarre to say that but for some reason, I did not think of it as a book — it just felt like I was putting everything together and I was sharing the story like I do in an interview. I did not think that what if it is bad — I knew some would like it and some would not. I have been getting some good feedback and also because they are personal stories and people can feel the intent. I am not saying that it's a great work of literature but I think that honesty transcends.
While sifting through pictures and text while creating this book, did any moment stand out for you?
There are certain things that stand out only in retrospect. There's this spontaneous letter that I wrote to Manto on his birthday while I was shooting in Pune and while I was doing the book, I just copy-pasted it from my computer and it felt strange reading it after almost two-three years. When I read it yesterday, I was amazed that exactly what I felt in the middle of a shoot so many years ago is what I feel even today. Whether it's Manto or Firaaq or a talk or anything that I write, I think it's a deeper angst about just how identity is being played out and how discrimination and prejudices run so deep and you feel like you have a little bit of an area of influence, then you just want to use everything that's available to you to tell that story.
So are your creative and socio-political journeys synonymous to each other?
For me, my creative journey, socio-political journey, emotional and spiritual journey are all deeply intertwined into each other and they almost feed off each other, so I wouldn't even know how to separate it. Sometimes when people ask can art not be just for the sake of art — I am sure it can and if that works for somebody, that's great but for me, it just doesn't. For me, art has remained a means to an end. You may not call me a pure artist in that sense but when I am working on sounds, I cannot even see visuals, I am only focused on sound. It makes you very focused in that sense and it's not like I don't enjoy the creative process but the intent as to why I am doing it is at the back of my mind and that is what motivates me. So when people tell me that I am an activist, an actor, a writer and director, for me, it's all one and I wouldn't even dream of competing with all those aspects of me.