NaijaVibe is the Hub for All the Latest Entertainment News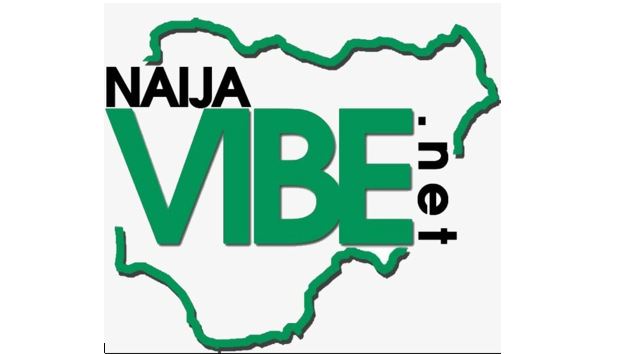 ---
Published 26.11.21, 01:21 PM
|
---
In the Nigerian entertainment world, there's no publication as well-known or respected as NaijaVibe. With its unique blend of celebrity interviews, popular entertainment news, and lifestyle coverage, NaijaVibe has earned its reputation as the trendiest place to be when it comes to the latest entertainment news.
What is NaijaVibe
In a nutshell, NaijaVibe is a site that covers music and entertainment news from around Africa. NaijaVibe has always been at your fingertips delivering you with all things entertainment and more. Since its inception, they have grown to become one of Nigeria's most visited websites and home to some of Africa's most loved social influencers and trendsetters. With their ability to break news stories before mainstream media outlets and having our finger on today's pulse; NaijaVibe is definitely where you get all things entertainment first!
While that may not sound very exciting, keep in mind that entertainment news is a crowded market. It's also a broad category with plenty of room to differentiate yourself from competitors. With an African focus and articles written in easy-to-understand English, NaijaVibe provides a welcome source of news for young Africans eager to know more about what's happening on their continent. And unlike many other blogs focusing on African news, they also post YouTube videos at least weekly which make it easy to learn more about big stories or watch new music videos from artists you haven't heard of before.
Stephen Nzurum: the CEO of NaijaVibe
According to Stephen Nzurum, CEO of NaijaVibe, NaijaVibe was founded with 2 main objectives. The first is to provide news on what's trending in entertainment around Africa and beyond he stated. The second objective is to make sure everyone knows what's trending all over Africa. We are striving hard to achieve these two major goals, he said.
The biggest thing I've learned in my life is that you can't please everyone. Everyone has different tastes and preferences, and that includes when it comes to entertainment news. That's why we decided to create NaijaVibe: a one-stop source for all of our customers' entertainment news needs.
From sports scores to pop culture headlines, we don't exclude any genre of entertainment news from our coverage because we know there's no such thing as too much when it comes to what our fans want. While most people start out with vague notions about their business plan, we knew exactly what we wanted ours to look like from day one.
Why is NaijaVibe Different from Other Nigerian News Sites?
It's hard to keep up with everything that's going on in Nigeria, but it's even harder to find out which information sources are reliable. NaijaVibe aggregates all of the top Nigerian news and entertainment sources—including blogs, videos, and podcasts—into one easy-to-access directory. We also make sure each post has been verified and accredited by a team of editors. After all, getting your news from multiple sources gives you a clearer idea of what's actually happening around you. It can also help you discover new interests and subjects that might not have occurred to you otherwise. If you want to learn more about Nigeria and where we're headed as a country, check out NaijaVibe today!
Get the Best Information From Around Nigeria
NaijaVibe covers entertainment, lifestyle, and news from Nigeria. In addition to covering what's going on in your city, NaijaVibe also has you covered from across Nigeria. If there's a festival going on in any Nigerian city, a film premiere you need to know about in Abuja, or a development in Lagos that could impact businesses anywhere in the country then you can be sure that NaijaVibe will have it covered.
Events by NaijaVibe
NaijaVibe hosts events. And, NaijaVibe's events provide top-notch entertainment news to patrons of Nigeria's entertainment industry. These days, many think of NaijaVibe as much more than a place to go to get industry news; rather, NaijaVibe itself has become part of their go-to network—and even home base—for all things entertainment. That might explain why patrons at NaijaVibe's events don't just settle down with drinks and gossip; they also come prepared with business cards in hand. To break into your market, it's important to be proactive about reaching out and building relationships with your target demographic.
Afrobeats and NaijaVibe
The Afrobeats music scene has really taken over Nigeria in recent years, and it's not difficult to see why. Not only do they produce captivating beats and lyrics, but they also carry a unique sound that's instantly recognizable to fans of Afrobeats. The most popular type of music in Nigeria right now is Afrobeats, and we're seeing more and more artists opting to join in on what's become one of the most popular genres worldwide. NaijaVibe believes that there's no better place than our site for all news related to NaijaVibe and its influence on different facets of Nigerian life.
Conclusion
NaijaVibe has definitely established itself as one of Africa's biggest entertainment news providers. With a team of dedicated journalists and a set editorial policy, NaijaVibe Nigereas quickly established itself in a crowded industry. So if you're looking for anything from politics to showbiz, keep checking back here! We know you won't be disappointed with their news coverage.