My name is...  
Those who've begun to stick the 'Muslim actor' label on SRK play a divisive and dangerous game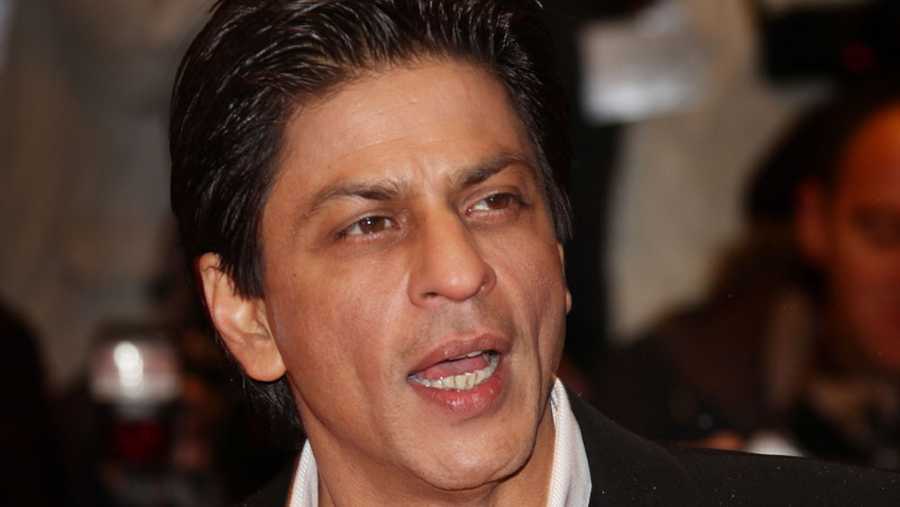 ---
Published 17.10.21, 02:30 AM
|
---
The headlines in the last few days:
On October 11, Hindu artiste Amitabh Bachchan, the longest-reigning superstar of Hindi cinema, celebrated his 79th birthday.
Prior to Amitabh, who's seen superstardom since 1973, Hindu actor Rajesh Khanna used to be No. 1, labelled The Phenomenon. But his was short-lived glory.
Before Rajesh, at the top was the triumvirate of Muslim actor Dilip Kumar and Hindu heroes Raj Kapoor and Dev Anand. Dilip Kumar died in his 90s and was buried, Dev who passed away in his 80s and Raj who died in his 60s were cremated.
After Amitabh, the second longest running superstar has been Muslim matinee idol Salman Khan, who began his innings with Maine Pyar Kiya, made by Hindu director Sooraj Barjatya in 1989.
Thirty-two years later, Salman continues to be one-third of a reigning trio of Khan superstars. The other two are Muslim actors Aamir and Shah Rukh. Apart from sharing the same surname, all three were also born the same year, in 1965.
In 2000, a new rage nearly toppled the Khans when Hindu actor Hrithik Roshan became a craze with Kaho Naa… Pyaar Hai. The same year, Hindu celebrity kid Abhishek Bachchan too made his debut.
Other news. Last week, Parsi industrialist Ratan Tata tweeted "Welcome back" when the Indian government sold Air India, the national carrier, to Tata Sons.
In an interesting elimination round of the IPL on the 13th, Christian captain Eoin Morgan of KKR beat Hindu captain Rishabh Pant of Delhi Capitals.
We could go on and on in this vein and fill up pages of cringe-worthy bilge but let's warn ourselves. This is the future face of reporting if we allow icons who belong to a boundary-less cross-section of fans to be categorised by religion.
Those who've begun to stick the "Muslim actor" label on SRK play a divisive and dangerous game besides doing the beleaguered celebrity no favour at all. Honestly, with friends like these, who needs enemies?
In the three decades of knowing Shah Rukh, I've never heard him call himself a Muslim actor. In fact, when talking to him before writing a book on communal harmony in the entertainment world, he had specifically said that he and other stars never gravitated towards anybody from their own communities. "If I were to walk into a room," he had cited as an example, "and I saw, say, Aishwarya Rai, I'd feel I'm home." In other words, a successful star was most at ease with another successful person; it was all about success and failure. The comfort level, he had explained, came from being with people of a certain standing, not from being with someone from one's own religion.
Around 2017, it was therefore astonishing when a female journalist fired the first communal salvo. Something to the effect, "We Muslims are proud that you are playing a Muslim in three films in a row."  
That was the time SRK had unwittingly played Tahir Khan in Ae Dil Hai Mushkil, Dr Jehangir Khan in Dear Zindagi and Raees Alam in Raaes — three "Muslim characters" on the trot. Earlier, SRK had played Raj and Rahul in many films but it didn't strike anyone to point out he was playing "Hindu characters". Today, when he's polarised as a "Muslim superstar", it actually narrows his vast and inclusive fanbase.
Unlike Yusuf Khan who clothed himself as Dilip Kumar, Mahjabeen Bano who called herself Meena Kumari, Mumtaz Dehlavi who was popular as Madhubala, or character artistes like Zakaria Khan, known as Jayant, and Syed Ishtiaq Ahmed Jafri who turned Jagdeep, SRK has been an unapologetic Khan; one who did a salaam more spontaneously than a namaste. And India loved him as he was.
For that love to survive, people should stop constraining him to one religious group. Otherwise, we are looking at a time when all stories will read like the excruciating opening paras of this column.
Bharathi S. Pradhan is a senior journalist and author