'My Name' dismantles stereotypes
The female-led action-noir dominates charts across the globe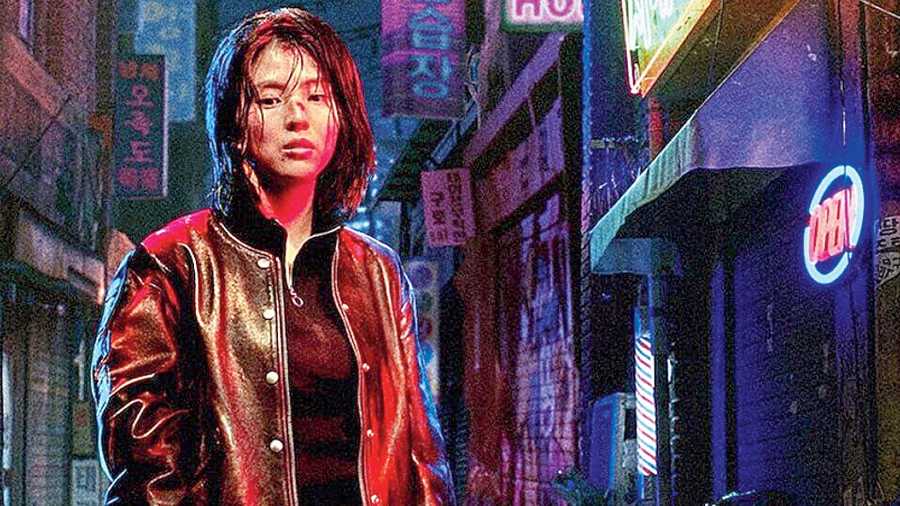 ---
Published 22.11.21, 12:02 AM
|
---
We are still in the middle of the Squid Game hangover and the audience is scrambling to watch something equally thrilling and nerve-wracking. Netflix's mid-October action-noir release called My Name is the perfect pick.
My Name, directed by Kim Jin-min, is a tale of revenge, retribution and identity. Starring Han So-hee, Park Hee-soon and Ahn Bo-hyun, the eight-episode action-packed show follows the story of Yoon Ji-woo, a high-school student who witnesses the brutal murder of her father. Driven by guilt, Ji-woo takes the help of a drug lord in her quest for vengeance as she goes undercover to uncover the truth behind the death of her father.
This isn't a first. We have seen similar storylines brought to life in films on screen over the years. Despite the plot being an amalgamation of various popular tropes in the action-noir genre, My Name's spin on these tropes, its phenomenal execution and its presentation amplify the atmosphere of the story.
Winner look and feel
My Name's use of the visual aid known as chiaroscuro lighting that emphasises shadow and light, amplifies the show's neo-noir look and feel. Jin-min's visualisation of contrasting elements juxtaposes light against dark, enhancing the gritty and mysterious nightlife of Seoul. The dark setting of drug rackets and gangland culture provides the perfect background for the protagonist to operate. My Name presents its audience with an ethical dilemma and confronts the violent tendencies, desperation and emotional ups and downs of human nature.
"When you think of dark noir, it's very macho. It's very much a man's world. When I read it, I felt that it was very original because the lead is a woman and she has a lot of those complex emotions that unfold in her story," said Park Hee-soon, who plays the role of druglord Mujin, during Netflix's pre-release press conference.
Action-noir generally remains a male-dominated genre, especially in Asia. And so, Han So-hee's depiction of the vengeance-driven Ji-woo is refreshing to watch. Her performance is far removed from stereotypical character arcs and gender roles usually assigned to female-led action sequences.
Noir Makeover
My Name brings us an action-noir with a female lead who is unique in her standing and yet isn't downplayed to veer away from the mainstream completely. Kim Jin-min doesn't deliver a diatribe against the stereotypes of female-led action movies and yet manages to craft an experience unique to his protagonist. With its strong-willed female anti-hero, My Name, claims a unique space in this saturated genre. My Name provides a visual treat of raw and brutal action scenes that are stunningly choreographed and heightened by some brilliant cinematography. Combined with its fast-paced soundtrack, the show provides a holistic and heightened noir crime thriller experience.
If you have already watched My Name, here are five shows we recommend you tune into next...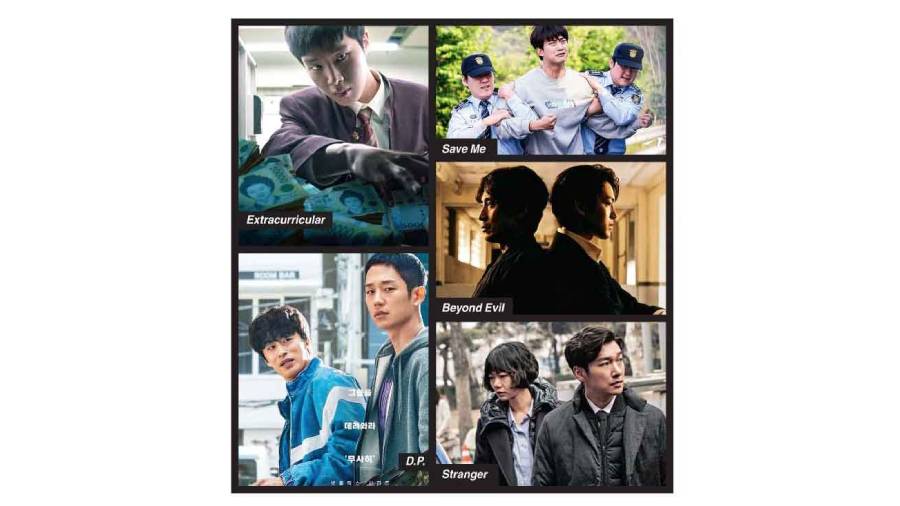 Extracurricular (2020)
Extracurricular, directed by My Name director Kim Jin-min and streaming on Netflix, follows a high-schooler leading a double life as a student who runs a prostitution ring to make ends meet and fund his higher education. Things take a turn when a classmate gets involved in his criminal life. Comically dark and often edge-of-the-seat, Extracurricular's tense 10 episodes will be over before you know it. Jin-min highlights this work with the signature pessimism and cynicism of My Name and raises the stakes further by exploring the harsh realities of life in Seoul under its skyscrapers.
D.P. (2021)
Based on the often-hushed realities of South Korean military life, D.P., starring Jung Hae-in, brings into the spotlight the dark lives of a troubled soldier. It follows the adventures of An Jun-ho and Corporal Han Ho-yul in the D.P. (Deserter Pursuit) unit of the military police who are tasked to bring back soldiers who've deserted their position. Dark, brutal and honest in its depiction, D.P. doesn't shy away from commenting on mental health, bullying and abuse through the ranks in the military. Each of the six episodes in the Netflix original follows a deserter soldier and their painful and unspoken truth.
Save Me (2017)
Save Me brings together some of South Korea's famous actors like Woo Do-hwan, OK Taec-yeon and Seo Yea-ji. Save Me is a gritty thriller about an eerie cult-dominated town in the suburbs. Deviating from the usual tropes, it takes its audience through the real and disturbingly exploitative journey of being in a cult, making you hold your breath through the episodes as the suspense builds. It serves as a reminder of the dark, deceptive and predatory side of many of these cults.
Beyond Evil (2021)
Magnificent storytelling combined with the classic elements of a noir crime thriller make Beyond Evil a show to relish. Shim Na-yeon's brilliant storytelling unfolds in Mujin, a town up for redevelopment and haunted by disturbing cases of serial murders from over 20 years ago. Things go haywire when a murderer strikes again following the same pattern. Beyond Evil's ambiguous atmosphere combined with elements of nostalgia, eerie yet emotive cinematography and a killer soundtrack make it a must-watch.
Stranger (2017)
Featured on The New York Times best TV shows of 2017 list, Stranger spans two seasons, which is extremely rare for a K-series. It follows the duo of a prosecutor and a detective tackling crime and legal obstruction. What makes it fun to watch? Protagonist Hwang Si-mok is unique because he lacks empathy owing to a corrective surgery. What makes the drama sharper is its extremely true-to-reality and detailed process of solving crime. The growing chemistry between an apathetic prosecutor and an enigmatic detective lends an interesting edge to the characterisation.