Mumtaz on her C/o Kaadhal experience
'I had to emote through my eyes in the film... people found my eyes very mystical and magical!'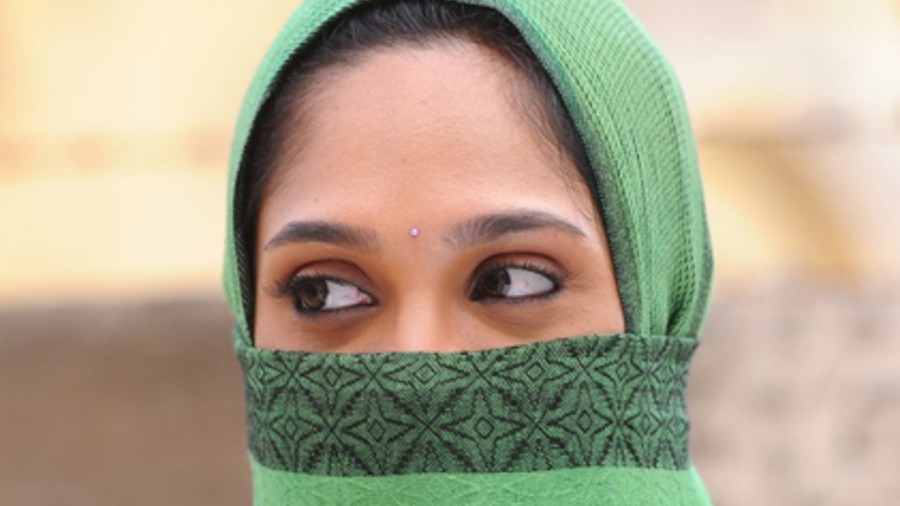 Mumtaz Sorcar in the recently released Tamil film C/o Kaadhal
Sourced by the correspondent
---
Published 05.03.21, 01:08 AM
|
---
Mumtaz Sorcar is revelling in the praise coming her way for her performance in the recently released Tamil film C/o Kaadhal. A candid chat...
Your film C/o Kaadhal, which was initially scheduled to release on March 20 last year, finally released in February. What was the feedback like?
The feedback is amazing. People have loved the film. Everyone is going gaga about the film. We have got amazing reviews. We are very happy about it.
Tell us about C/o Kaadhal...
It is a beautiful love story. I play Saleema in the film. The guy works in a wine shop. The girl goes to buy and the guy makes sure that he gives her the bottle. She is a regular there. This is the only interaction they have for years. He is madly in love with her. Her face is always covered and he gets to see her eyes only. Different love stories are put together in the film. The simplicity and innocence of the story was too touching.
How did this start off?
The director (Hemamber Jasti) got in touch with me, and he knew so much about me... the kind of work I had done in the past. He talks so sweetly and nicely. He would say things like, 'I know you don't throw tantrums on the sets. I know you are never late, you are always on time!' I asked him how did he get to know this but he just smiled. He had seen my movies, which I found out while he was giving me the character brief. We discussed the character over the phone and I really liked it. I shot for the film in Madurai.
What's the best compliment that you've got till now for your performance?
People have appreciated my performance... critics felt I have broken myself down and got really into the skin of the character.
It feels great. In the film, the guy falls in love with my character only by seeing her eyes.
I got a lot of compliments for my eyes... people found it very mystical and magical. I am getting a lot of messages on social media, fans are saying that they have fallen for my eyes.
Will you be doing more Tamil films now?
Yes, of course, I have already received quite a few offers. And I want to do films in any language. Language has never been a barrier for me. I want to work on good content. People are happy with the selection of films and the content I am working on. I'll be working more down South but I'll be selective.
How was your shooting experience for C/o Kaadhal?
I had a blast shooting for the film. The whole unit was so warm and good. Playing Saleema was challenging and I loved taking it up. My face was covered in many of my scenes. I had to emote through my eyes. And I was doing a film in a different language. 
How has 2021 started off for you? What are your plans?
It has started off with a bang. I have my fingers crossed. I would like to do more exciting films and do good content and take the right decisions.