Mubina Rattonsey is on way to realising Hollywood dream
Desi girl is fast gaining currency in the world of global filmmaking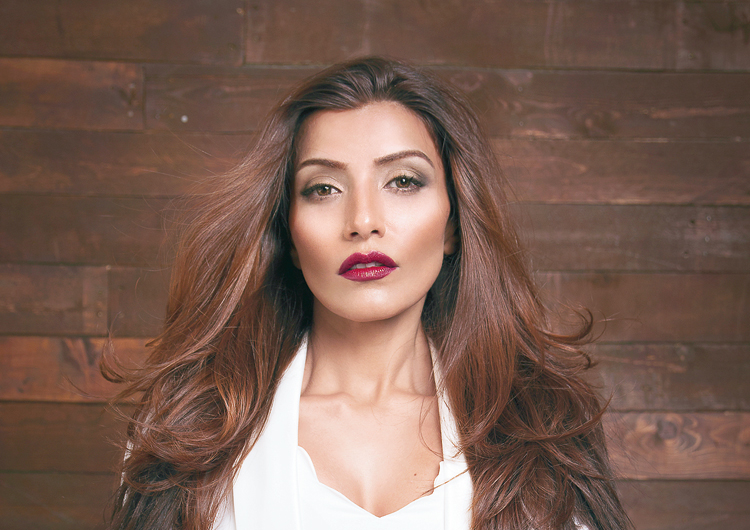 ---
---
Mubina Rattonsey is a name that is fast gaining currency in the world of global filmmaking. The 30-something entrepreneur from Mumbai, who started out working in an advertising agency and then co-produced Bollywood films like Kaminey, starring Shahid Kapoor and Priyanka Chopra, ventured into Hollywood a few years ago. Recently, her production company Zero Gravity Partners — that she co-owns with Rohini Singh, Manmeet Singh and Armaan Zorace — has secured $100 million in investments and has announced a slate of films. The Telegraph chatted with Mubina on Zero Gravity's core focus and the way forward.
A horror film, a superhero story and a war drama. The subjects that you have announced so far under the banner of Zero Gravity are pretty eclectic. How far are they in tandem with the company's focus on telling stories with a global perspective?
I have always wanted to work on hybrid genres, ideally genres that have not been attempted before, or have been done sparsely. The idea for us in this company is to tell stories of ordinary people in extraordinary situations and then show their inherent ability to survive that. For me, that's interesting as a basic storyline for every kind of movie that I want to make. We've got Gamma Man which is a superhero film and The Aryan Papers which is a compelling war drama.
What's the core focus of Zero Gravity going to be on?
We want to empower filmmakers all over the world and move and challenge global audiences. The major focus is to diversify the audience and also move towards strong representation, not only for Indians but for all ethnicities across the globe.
It is our goal to empower a tribe of fearless filmmakers, actively pursuing their creative voice and telling stories that come from an inner being. I find a compelling need to make audiences aware and to tell these stories across the globe. We want to create a platform for everyone who is looking to create different content, whether in films or TV.
What do you rely on the most while picking a script?
Instinct has a lot to do with how I pick scripts, but then also, it's the script itself, you know. I have always wanted the movie to be the star and get the glory. While reading the script, I look at the vision of the filmmaker and what he wants to say. That's the most important thing for me. I am also looking for people with a deep and unabashed creative voice, someone who is constantly willing to push the envelope with his or her script. It's important for one's voice to come through, whether it's a political statement, a social statement or purely a cinematic statement.
Are the movies always something you wanted to do?
Yes, I have always wanted to tell stories. I didn't have any avenues early on… I studied business and even started working in an advertising agency. But even while I was working there, I landed myself with an opportunity to work on films… I became an AD (assistant director) with the intention of turning director. But then, I chanced upon the world of producing and here I am.
Are there any plans to direct a film, here or there?
I definitely hope that my passion for producing will push me into directing a film at some point.
What's the key difference in producing a film in Hollywood as opposed to doing so in Bollywood?
I think the role of a producer never changes, really. It's more the scale, the type, the structure, the system that changes.
Do you see yourself producing a film in India soon?
Not in the near future. I always wanted to tell stories on a very large platform and basically make a global audience aware and educate them through powerful stories. And hence, I am have made my base in the Mecca of filmmaking.
You have broken many glass ceilings already. What drives you in doing what you do?
I have a never-ending love affair with the silver screen, and that's what keeps me going. What inherently drives me is the power that people have to go through life that's so difficult. I think that's very inspiring for someone like me. That makes me say, 'Hey, you have a story to tell and I happen to be the medium'.
You've always spoken about your love for the movies. What are the kind of films you loved watching growing up?
When you are a kid, you are allowed to watch very limited stuff. In my college years, I developed an interest in Stanley Kubrick and Steven Spielberg. I do love rom coms once in a while and I enjoy crime thrillers and drama.
Are there are any plans to collaborate with Priyanka Chopra Jonas, who you are close to both personally and professionally?
Oh, I would like to work with an incredible talent like Priyanka as well as many others… anyone like her who has attempted to break existing norms. There is an enormous pool of talent out there.