Ms Marvel Episode 3 draws influence from Middle-Eastern and South-Asian mythology
A flashback and a wedding with a number of Bollywood hits add South-Asian flavours to the episode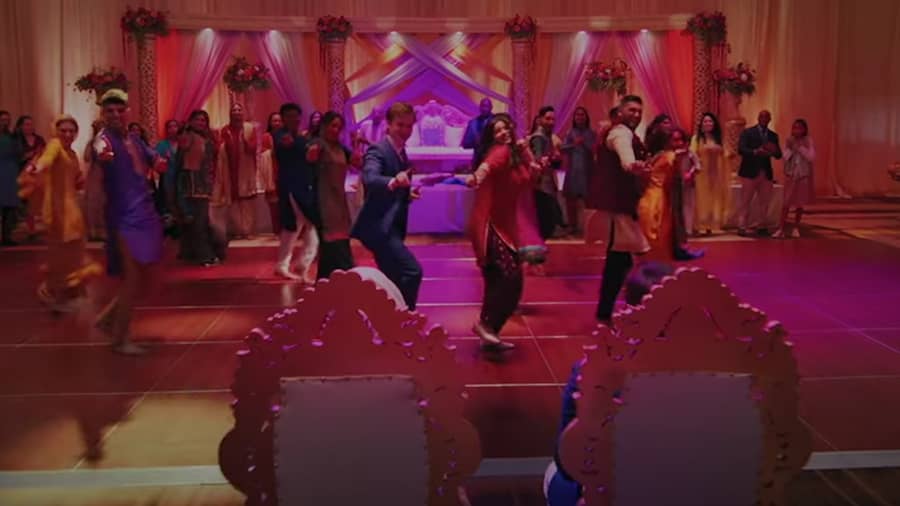 Ms Marvel Episode 3 has the big South-Asian wedding
YouTube
---
Calcutta
|
Published 22.06.22, 05:41 PM
|
---
Marvel Studios' Ms Marvel continued to explore different aspects of South-Asian culture, with mythological references and Bollywood numbers, as it entered its third episode on Wednesday. 
Episode 2 of MCU's latest offering had ended on a cliff-hanger with Ms Marvel Kamala Khan (Iman Vellani) meeting the woman who had been appearing in her visions. 
Episode 3 drew references from both South Asian and Middle Eastern mythology. After being introduced to Kamran's (Rish Shah) mother, the same woman from Kamala's vision, Kamala gets a history lesson on her mystical bangle. 
The episode gave us a flashback to a cave in British-occupied India where Najma (Nimra Bucha), Kamala's great-grandmother Aisha (Mehwish Hayat) and their companions were searching for a relic. The group manages to find a bangle around the wrist of a severed arm, the same bangle that gives Kamala her powers in the show. 
Here the show creators seem to be hinting at Hindu mythology as the arm that the bangle is attached to is blue in colour. In Hindu mythology, several Gods and Goddesses have been shown to have blue skin colour. This could imply that the power derived from the bangle was divine. Superhero characters based on Roman and Nordic Gods are already a part of MCU, so it is possible that Hindu Gods are behind Kamala's powers. 
The flashback also showed that the cave had probably been explored by The Ten Rings. As Shang-Chi revealed, the criminal organisation, akin to the Illuminati, had for centuries sought out mystical powers. The presence of their moniker on the cave floor cannot be a mere coincidence. Every Easter Egg that Marvel Studios places always ties together in some way. 
Following the flashback, Najma reveals that she and her companions including Aisha were beings known as Clandestine and were exiled to Earth from another dimension known as the Noor Dimension. Bringing in another mythological reference she said, "What we are most commonly known as is Djinn". 
Djinn/jinn, or the anglicised version Genie, are spirits from early pre-Islamic Arabian religious systems. There are several different beliefs when it comes to these mystical creatures. While some cultures liken them to demons, some believe that Djinns are neither inherently good nor bad. The reference made by Najma makes the mythological creatures MCU canon as well, just like dragons were canonised in Shang-Chi. 
Further reference to South-Asian mythology was seen when the Clandestines attacked Kamala at her brother Amir Khan's (Saagar Shaikh) wedding. Aadam, one of the Clandestines, attacks the teen with what appears to be a mace straight out of South-Asian myths. While maces are real weapons that were used, the one used by Aadam appears to be mystical as it can break Kamala's hard-light. 
Aside from the interesting mythological influences seen in the episode, it was a high-strung one. It has a major reveal, a nail-biting battle and a big South-Asian wedding. The show has already started introducing well-known South-Asian actors. While Mohan Kapur, who plays Kamala's father Yusuf Khan, has been a staple from the first episode, the show added Pakistani actresses Nimra Bucha and Mehwish Hayat to the mix. 
The episode was also heavy on music from Bollywood. We heard Joote De Do Paise Le Lo from Hum Aapke Hai Koun, Mehendi Rachnewali from Zubeidaa, Tere Bina from Guru and Yeh Mera Dil Yaar Ka Diwana from Don. Ritviz also appears to be a staple in the MCU as his Thandi Hawa is the second song to feature in Ms Marvel after Sage in Episode 2.