Ms Marvel Ep 5: Fawad Khan's knockout act and sizzling chemistry with Mehwish Hayat
The love story of Kamala Khan's great-grandparents against the backdrop of the India-Pakistan partition is the highlight of the fifth episode of 'Ms Marvel'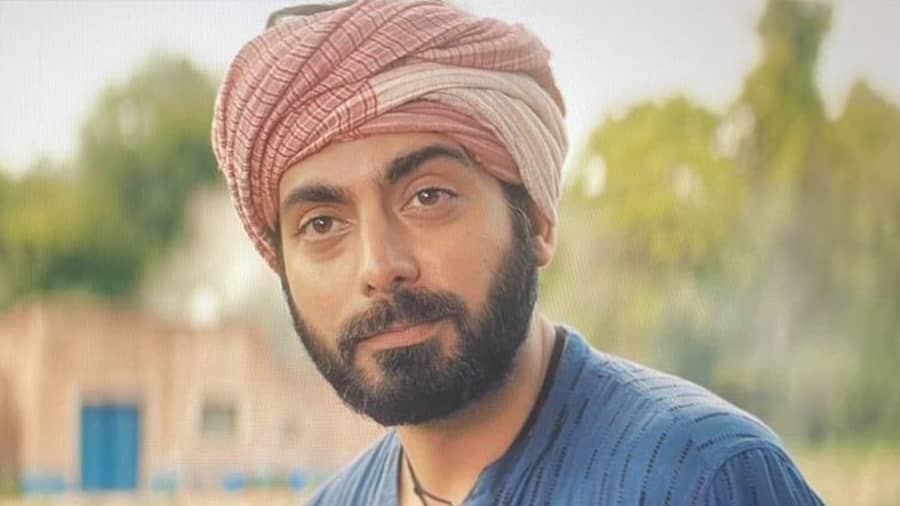 Fawad Khan in Ms Marvel
Disney+Hotstar
---
Calcutta
|
Published 06.07.22, 04:40 PM
|
---
The Marvel Studios mini-series about the teenage South-Asian superhero Ms Marvel is nearing the end of the first season with Episode 5 streaming on Disney+Hotstar this Wednesday. 
Ever since the announcement of Ms Marvel, we Bollywood fans had been eagerly awaiting the appearance of actors Farhan Akhtar and Fawad Khan. While we saw Farhan appear in Episode 4, Episode 5 was all about Fawad.
The Pakistani actor in Ms Marvel plays the role of Hasan, the great-grandfather of the main character Kamala Khan (Iman Vellani). This episode took us to an undivided pre-Independence India in the year 1942. We were introduced to Hasan as a politically outspoken flower-seller who catches the attention of Kamala's great-grandmother Aisha (Mehwish Hayat). 
Aisha, who has been established as a Clandestine from the Noor dimension, was charmed by Hasan. She let go of her mission to expand the Noor dimension and bring an end to the human world after falling in love with Hasan. Instead of seeking out her fellow Clandestines, she starts a family and gives birth to Kamala's grandmother Sana. 
The chemistry between Mehwish and Fawad makes their love story one of the Marvel Cinematic Universe's best. The focused Aisha slowly getting wooed by Hasan's words, Aisha gifting the lame Hasan a proper walking stick, the way Hasan looks at Aisha singing to baby Sana, Aisha calming Hasan down when he is upset about the partition and Aisha sacrificing herself for Hasan and Sana takes us through different phases of love, intimacy, struggles and loss of one's family. Fawad delivers a powerful and captivating performance. Movies like Kapoor & Sons and Khoobsurat made him a beloved Bollywood heartthrob. He has been missing in action in Bollywood since but Ms Marvel is proof that his dreamy appeal has not reduced one bit. At the beginning of the episode, he not only wins over Aisha but us too with his charming smile and soothing voice. 
However, Ms Marvel does not make only a romantic hero out of Fawad. It shows him as a passionate nationalist who asks all Indians to stand together against the British. When times change, we see the pain in his eyes as his fellow countrymen turn against him because of his religion. Fawad is able to embody the struggle and suffering that many people on both sides of the man-made border faced during the partition. Ms Marvel also seemed to take a page out of Harry Potter and the Prisoner of Azkaban. We had all been made to think that Aisha had cast the stream of stars that reunited Sana with Hasan. However, it turned out to be the time-travelling Kamala who saves her grandmother after being able to have a short interaction with her great-grandmother. This reminded us of when Harry Potter cast the Patronus charm to save himself and Sirius Black after travelling back in time. 
Episode 5 puts to rest the mother-daughter conflicts that had been going on between Kamala and her mother Muneeba Khan (Zenobia Shroff) and between Muneeba and her mother Sana (Samina Ahmad). It even shows the cold-hearted Najma (Nimra Bucha) sacrificing herself for her son Kamran (Rish Shah). 
The emotionally and historically loaded episode was treated with respect. It notably lacked the frequent sprinkling of songs that the other episodes had. 
Episode 5 tries to show the importance of choosing family above all else. It juxtaposes the first episode where Kamala decided to choose her powers over her family.