Mohit Raina on his praiseworthy act in Mumbai Diaries 26/11
'This is a character that we developed every day. It's not something that was written in stone in our minds right from the beginning'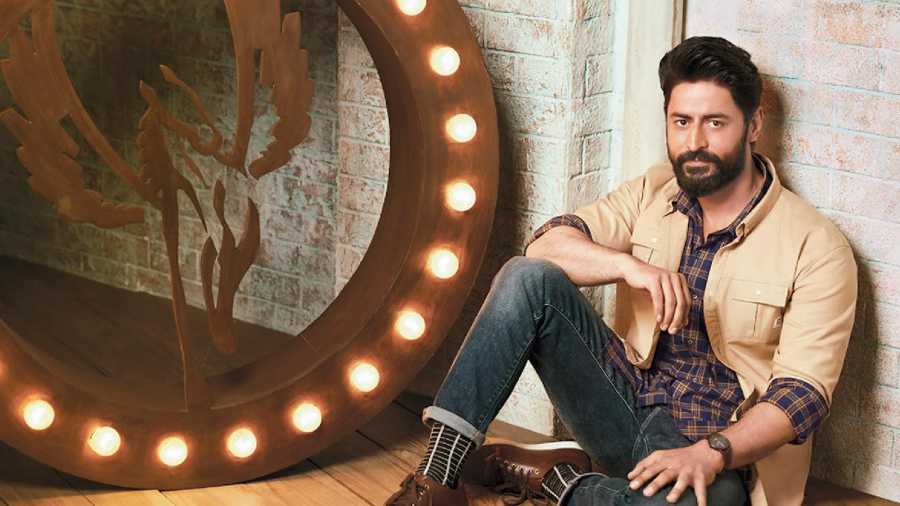 ---
Published 20.09.21, 01:10 AM
|
---
A decade ago, Mohit Raina became the heartthrob of millions playing Lord Shiva in the TV show Devon Ke Dev — Mahadev. The part not only earned the 39-year-old actor a huge fan following, but Priyanka Chopra once revealed that her aunt, an avid follower of the show, wanted her to marry Mohit!
It's been seven years since Devon Ke Dev — Mahadev came to an end, and since then, the actor has featured in films and web shows, with his role in Uri, though short, earning him praise.
Now, Mohit is being lauded for his stellar act as the hot-headed but gifted doctor Kaushik Oberoi, who leads from the front, in Mumbai Diaries 26/11, a dramatisation of the terrorist attacks that shook Mumbai in November 2008. Heady from the success of the Amazon Prime Video show directed by Nikkhil Advani, Mohit chatted with The Telegraph.
Congratulations for the unanimously positive response to Mumbai Diaries 26/11. I heard your phone crashed because of the calls and messages....
Thank you for your kind words. I have been getting a lot of feedback. Just to create chaos initially, when we were still developing the character, was different... we wanted to show passion in a very different way, you know. Nikkhil Advani (the show's director) wanted my character (Kaushik Oberoi) to create a little panic, to sound a little harsh, if I can use that word.
Honestly, I wasn't too sure about how that would translate on screen. Now from the messages I am getting from the audience, I realise that though initially people didn't understand why he was being so aggressive in the beginning, it grew on them slowly. I think that's something that's quite reassuring for me as an actor.
For me, Kaushik Oberoi came across as someone who is a mixture of heart and head. Do you feel the same?
Yes, I think to an extent. He is a mix of both. There are certain people who without expressing themselves or without saying how they feel, want you to understand how they feel... they feel it's no rocket science. Kaushik is one of those guys who never really wants to put his emotions and thoughts into words. When people don't understand his actions brought on by those thoughts and emotions, he goes all over the place.
It was very challenging to play someone like him because he's isn't quite normal, you know. First, I had to remember the correct medical terminology, the correct pronunciation... I had to then start leading from the front in a situation which quickly becomes unfriendly and dangerous. Plus, where he works in is not an operation theatre in a seven-star hospital. It's a government hospital which lacks even basic infrastructure. He doesn't have the luxury of time and neither does he have the infrastructure. All these things added to the chaos, the confusion and the character.
This is a character that we developed every day. It's not something that was written in stone in our minds right from the beginning. Nikkhil Advani would keep giving me constant feedback, and so would (co-director) Nikhil Gonsalves.
After doing this show, my respect for frontline workers and first responders has really gone up, whether they combat a terrorist attack or a virus outbreak. There is no other way to look at them. They selflessly do their jobs, day in and day out. It's not easy to be them. We saw them during the pandemic, wearing those PPE kits and masks and working for days on the trot. They didn't have a moment's rest and most of them worked in poor conditions and with very little infrastructure. It was a huge challenge. I hope and pray that they get the respect and recognition they deserve.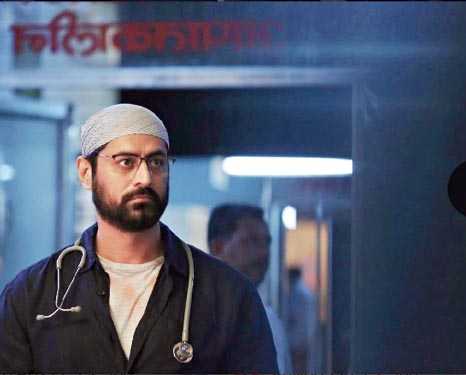 Was that also exciting as an actor in a way, the fact that you couldn't gauge the character and his moods and motivations consistently throughout?
He's someone who is supposed to take control of the hospital once the attacks started and the bodies and the injured started piling up. The fact that he was so all over the place was both a worry and a source of excitement because Kaushik had to be at the forefront. And if I only didn't know who he was or what he was up to, it would have been very difficult on my part and we could have gone totally wrong. It was challenging, but I think the writing really helped me a lot. The writing was very clear and I had a good base to start from.
One of the big pluses of Mumbai Diaries 26/11 is its strong ensemble cast. Did being surrounded by such superlative actors help you perform better?
Yes, of course! When you have a two-time National Award winner (Konkona Sensharma) working alongside you, your performance is bound to get better. And we had such great actors, like Satyajeet (Dubey), there's Mrunmayee Deshpande who has done a lot of work in the Marathi industry, then there is Natasha (Bharadwaj) ... our cast was our biggest strength. Even the guy who played the ACP (Mahesh Tawde, played by Sandesh Kulkarni) was so good.
As an actor, one always needs a good support system because acting is all about action and reaction. The best thing was that we had a variety of actors, no two actors were the same... they were different in their body language, attitude, way of talking, action and reaction... and the show automatically benefited from that, and so did my performance.
You had a superhit TV show, had middling success with films, but have finally found your footing on the web. Kaafir, your 2019 show, was praised quite a bit. How do you view the journey you have had so far?
The times are good now because it really satiates the hunger that we have as actors. Earlier, the arena as well as time was restricted, but right now, one gets at least one month to prepare to play a character. Then you shoot the show over a period of time and you have the chance to live and be that character for two months. We didn't have that earlier. Every time, there is the scope to experiment and play a new character, perhaps one that hasn't ever been offered to you before. This is the best phase for an actor, or for any creative person for that matter, to be a part of.