'Mimi' oscillates between comedy and drama
The film has its heart in the right place but overdoes the melodrama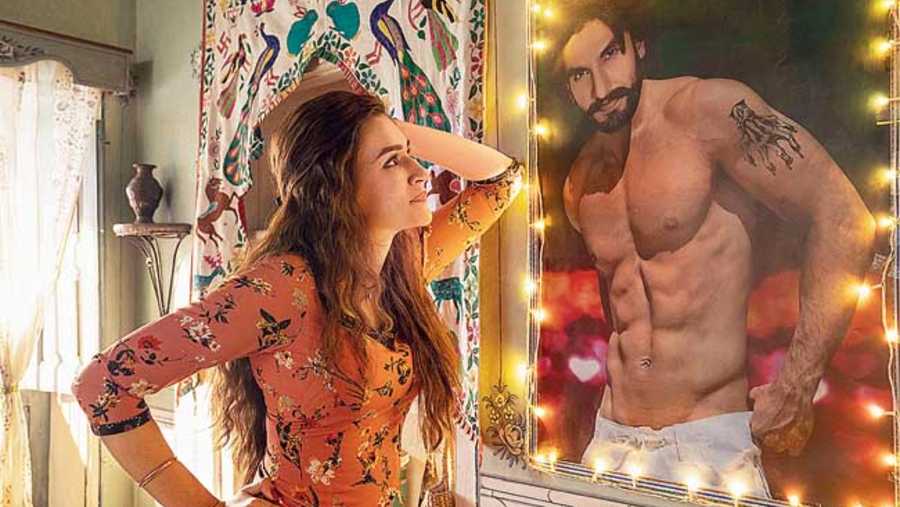 ---
Published 27.07.21, 10:31 PM
|
---
In Mimi, what you see is what you get. Which is essentially a three-minute trailer played out over a 132-minute film. A feeling which clearly hasn't just come to my mind. An online leak forced Mimi to be dropped suddenly and silently on Monday evening, a good four days before its scheduled release date of Friday. When the news of the leak created a Twitter buzz on Monday, a user put into words what all of us were thinking. Her words: 'Hadn't the leak happened in the trailer itself?'
Mimi has a germ of an interesting and pertinent idea, which, unfortunately, gets too much of the clichéd melodramatic treatment that one saw in Bollywood films belonging to the '90. Which isn't to say that the film isn't watchable. Director Laxman Utekar casts an eye on the (still) taboo topic of surrogacy, intriguingly setting it in small-town north India, supposedly the hotbed of surrogacy where foreigner couples travel thousands of miles in search of a worthy 'candidate' to bring alive their long-cherished dream of becoming parents.
Adapted from the 2011 Marathi film Mala Aai Vhaychay and now streaming on the dual platforms of Jio Cinema and Netflix, Mimi is set in the year 2013 with an American couple landing up in Rajasthan in search of a surrogate. Their quick-thinking driver Bhanu (Pankaj Tripathi), out to make a quick buck, introduces them to Mimi (Kriti Sanon), unanimously acknowledged as Shekhawati's best looker and also its best dancer. Mimi has big dreams — she wants to get to Mumbai and act opposite Ranveer Singh — and in John (Aidan Whytock) and Summer's (Evelyn Edwards) offer to turn surrogate for their child, she spies a way out of her banal life and straight into Bollywood.
Complications arise when the couple suddenly backs out and Mimi is left answerable to her family, has to take on society, give birth to the child and singlehandedly bring him up, only to find herself at the crossroads four years later, and at the risk of losing her son.
The first half of Mimi is breezy. Kriti Sanon, an actor who is increasingly becoming comfortable in front of the camera, slips into the skin of Mimi easily, aided by a charming act from Sai Tamhankar, who plays her best pal Shama. The real scene-stealer, as expected, is Pankaj Tripathi, who not only gets the film's best lines as the smooth operator-with-a-heart Bhanu, but also winningly meshes an act that tempers his trademark subtlety with melodramatic overtones. Tripathi being the consummate actor that he is, manages to pull it off, but the high-pitched dramatic tone of Mimi often goes against it.
For a large part of its running time, Mimi oscillates between comedy and drama, but never really finds sure footing as a dramedy. Some of the jokes — especially with regard to skin colour and ethnicity — are plain tone-deaf, and even if a few elicit some laughs, Mimi's overall feel is that of a film which isn't really sure what it wants to be.
Hardcore Bollywood drama kicks in in the film's penultimate hour, with Mimi throwing up interesting questions like why a womb on rent cannot have the emotions of a mother and how much right does a surrogate have on the child she's carrying. But all of it somehow gets lost in the high-pitched tone that Mimi inexplicably decides to stick with.
The film, for the most part, manages to keep it in the realm of light entertainment, but your eyes do tend to well up a little towards the end, even if you eye-roll your way through quite a bit of the film.
Even while it perpetuates certain stereotypes — the most on-the-nose is that a woman will willingly sacrifice her dreams without regretting it even once just because she feels becoming a mother is the greatest joy in the world — Mimi also peddles some untruths. Nowhere in the country can one just walk into an orphanage and stride out adopting a child in minutes. For those parents waiting for years, bogged down by a system that offers them no transparency and ever-decreasing hope, this is nothing but a bitter joke.
What holds Mimi together, however, is the jugalbandi between Kriti Sanon and Pankaj Tripathi, who carry forward their chemistry from Bareilly Ki Barfi. That moment between the two in the bedroom when he, ever attentive to her needs, requests her to throw a bottle of water at him instead of screaming her lungs out when she goes into labour, is simple and sweet and will invariably make you smile.
Supriya Pathak and Manoj Pahwa as Mimi's parents are solid as usual, but are saddled with sketchy characters. The American actors, however, look ill at ease in parts that demand that they do a lot of talking. If you can get past that, Mimi may be worth a watch. If not, there's always A.R. Rahman's divine background score to take care of Mimi's 'bumpy' moments.