Millennial love
Love Per Square Foot , Netflix india's first original, is a millennial romance (almost) done right. here's why...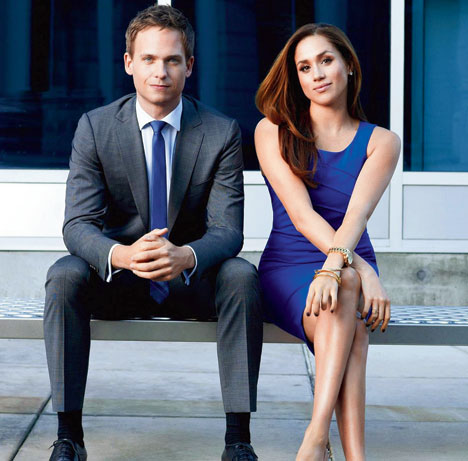 ---
---
Anand Tiwari — a familiar face in films like Go Goa Gone and Detective Byomkesh Bakshy! — makes his directorial debut with Love Per Square Foot
What's the idea behind Love Per Square Foot?
Like most people in Bombay, I grew up in a middle-class home in Matunga (a Mumbai suburb) where we were always cramped for space. There was barely any room for the family per se and then there would be some relative or the other dropping in for a few days and then managing to stay on for weeks and even months. It was claustrophobic at times, but honestly, lack of space is a way of life for most middle-class Indians. Everyone looks for that home of their own, no matter how small it may be because that's their space at the end of a long and tiring day.
To find love in such a space-crunched environment is a drama that I always see around me. I see couples making space for themselves in parks, on the beach, along Marine Drive… and how they manage to cut themselves off from the rest of the world. It always excites me to imagine their stories and that's how the title of the film came about… love subject to space.
The film scores in terms of the light hand that you've used to tell a serious story…
The idea was always to make a romantic comedy where we look at the quirks of middle-class life in a comic way. There is a lot of humour that arises out of the interaction between the two leads and then their parents. Sumeet (Vyas, co-writer) and I are both fun people and when we write something, there will always be an element of humour in it.
It's also very relatable…
That's because the film is drawn from our own lives, and dangerously so! (Laughs) The parents are kind of based on mine and Sumeet's parents. The girl is based on various trysts the two of us have had, but we can't give you any names or we will be killed! (Laughs)
The girl's mother (Blossom, played by Ratna Pathak Shah) is based on very interesting experiences of the mothers of the girls we have known when we were younger. There is a beautiful character of a real-estate agent called Rehmat bhai (played by Gajraj Rao), who is also drawn from a real-estate agent that I know. The protagonist is, of course, based on all that Sumeet and I have gone through in life, but then he also has his own journey.
Even Bang Baaja Baaraat (a web-series directed by Anand) was based on incidents that had taken place in our lives and no matter how personal these stories are, we have used them in our work. We really enjoy telling our stories because we feel that when we put out something that's close to us, it actually becomes more relatable. I would rather take my material from people I know and meet rather than from a book or a film.
Given that the film is based on so many people you know, are you guys in trouble now?
Not at all! We are smart writers! (Laughs) As writers, we are the most dangerous people to know because if you are quirky enough, sooner or later you will find yourself in one of our writings.
What made you zero in on Vicky Kaushal and Angira Dhar to play Sanjay and Karina?
Vicky and Angira went through various rounds of auditions, though Angira had worked with us in Bang Baaja Baaraat. She was fantastic and really shone in the test and retest. She's very versatile as an actor and very good to look at, so it all aligned properly. Sumeet and I have been Vicky's theatre seniors and in his test, he was by far the best performer. Vicky's presence, sense of humour is superlative. Sanjay is a street-smart guy, a typical 'Bambaiyaa', unlike the innocent boy he played in Masaan, but Vicky adapted beautifully. Sanjay is a fun character… he gets into sticky situations but manages to come out of them unscathed.
Going forward, will we see you directing more than acting?
Well, I plan to do both equally and I know I will be able to balance both. I am a Gemini, so I will be only a director when I am directing and only an actor when I am acting. I just recently did an ad for another director and not an iota of me was directing that ad. And when I direct, I never show an actor how to play his or her part because they know what they have to do… it's their job.
Love Per Square Foot is now streaming on Netflix
---
REVIEW
A millennial romance set in a bustling city that never sleeps. Love Per Square Foot, India's first Netflix Original that's currently streaming on the video-on-demand service, is the ideal film to tune in to on a weekend night, a huge tub of popcorn for company. Mirroring the everyday lives of GenY that's struggling to find its own space — literally and symbolically — in the metropolis, the Anand Tiwari-directed film ticks many 'millennial' boxes: coming-of-age tale, the double-edged nature of modern relationships and the constant need to break free and find one's oasis in a chaotic city.
Sanjay Chaturvedi (Vicky Kaushal) is one such young man with a dream. Brought up in a cramped government quarter where he's never had a room to call his own, Sanjay is determined to pull out all stops to buy a house of his own. Karina D'Souza (debutante Angira Dhar) also wants out, not only from her old house whose ceiling crumbles every time her neighbour upstairs has sex but also from her fiance Samuel (Kunaal Roy Kapur).
Working in the same office, the two stumble on an ad for a housing scheme for married couples and the common dream of a 550sq ft house makes them strike a deal of convenience — to pose as a couple. But matters of the heart quickly jeopardise their pragmatic "50-50" approach and even as they fall in love, the two realise there's a lot — religion, outlook, goals — that separate them. Does love triumph over all? Well, that's for you to find out.
The best thing about Love Per Square Foot is its freshness, despite it being so relatable. The first flush of love that Sanjay and Angira go through crowned by that midnight kiss on the terrace of his cheek-by-jowl tenement. The way their respective parents — Sanjay's parents are played by Raghubir Yadav and Supriya Pathak Kapur, while Karina's mom is played by Ratna Pathak Shah — support them, despite their own misgivings of the cultural differences. Tiwari's slice-of-life film touches upon everything that we've seen before (and also experienced before), but there is a certain lightness of touch in the writing that will make you smile even in the most serious — and sometimes, the most contrived — situations.
A large part of Love Per Square Foot's charm lies in the easy chemistry between its leads, with Masaan man Kaushal, in particular, winning us over with his confident screen presence and boyish smile. Where Tiwari scores is in the casting of the parents, with real-life sisters Ratna and Supriya, supported by Raghubir, giving the film much of its emotional and comic heft.
But at 133 minutes, Love Per Square Foot overstays its welcome, with Tiwari packing in one subplot too many, including one involving Sanjay's sexual escapades with his boss (Alankrita Sahai) that's overwritten and underwhelming. Also, the basic premise — of finding one's own space in a city where every square foot is available at a premium — quickly takes a backseat, with the film falling back on the familiar romcom tropes… misunderstanding to betrayal to heartbreak.
But this breezy watch will definitely make you go "we too". And yes, you may want to rewind more than once to the superstar "superhero" cameo at the end.
Priyanka Roy
I liked/ didn't like Love Per Square Foot because... Tell t2@abp.in