Malik to Unda: 7 political thrillers in Malayalam starring Mammootty, Mohanlal, Fahadh Faasil
Streaming on Netflix, Amazon Prime Video and Google Play, these films introduce us to a new political expression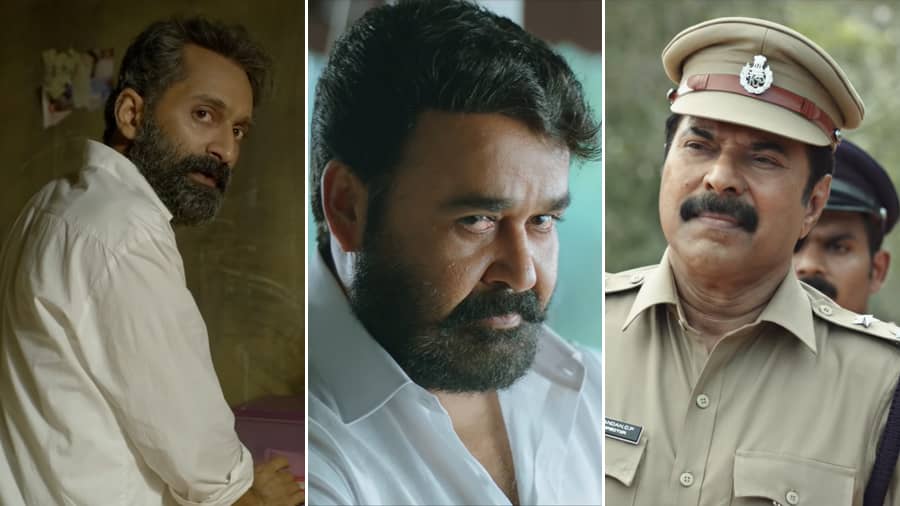 Stills from 'Malik', 'Lucifer' and 'Unda'.
YouTube
---
Calcutta
|
Published 27.07.22, 10:49 AM
|
---
For a long time, themes of Communism have played a pivotal role in politically-sensitive Malayalam films. The trend, however, has shifted in the past 10 years in the Malayalam film industry.  Filmmakers are increasingly doing deep-dives into larger socio-political themes like systemic oppression and discrimination but in a format that would appeal to the masses. 
Here's a list of seven gripping Malayalam political thrillers on OTT that introduce us to new political expressions.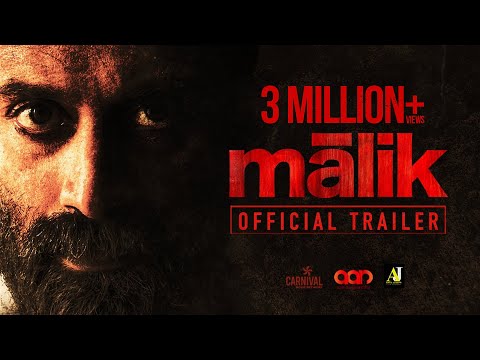 The Mahesh Narayanan-directed film opens with a 14-minute single-take shot that pays homage to The Godfather. Malik is a rare mainstream film where a minority community is shown asserting its political will unapologetically. As he portrays Sulaiman's journey across three decades, Fahadh Faasil once again gives a performance to remember. Set in a fictional coastal village, Malik explores themes of state oppression of minority communities, corruption, crime and retribution.
Watch it on: Amazon Prime Video
One (2021)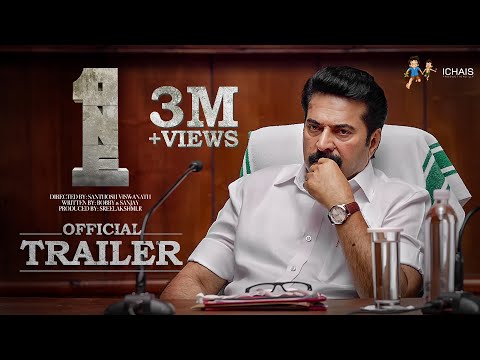 One, a film by Chirakodinja Kinavukal director Santosh Viswanath, examines a politician's enduring commitment to his beliefs in the face of false accusations. Mammootty plays the chief minister, and many believed the character was inspired by Kerala CM Pinarayi Vijayan. Screenplay writers Bobby-Sanjay have not hinted at any political figure from real life, and the makers stayed away from promoting any ideology, while largely focusing on how politics is no longer regarded as a public service.
Watch it on: Netflix
Unda (2019)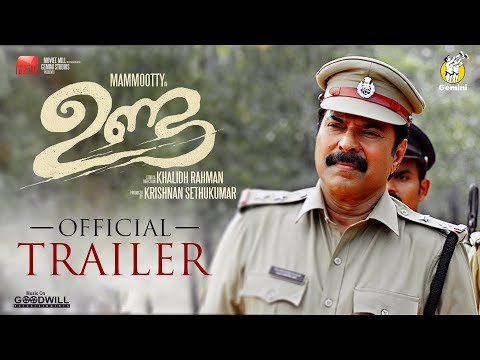 This is another film featuring Mammootty and is directed by Khalid Rahman. It deals with the challenges faced by a group of Kerala police officers who are sent to safeguard the security of a voting booth in a Naxal-infested area. The cops lack practical know-how in dealing with the enormous security obstacles and humanitarian concerns that exist in remote areas of our nation. The premise of Unda is somewhat similar to the burning question posed by Amit V. Masurkar's 2017 film Newton, but Unda takes a deeper look at the pawns in this game of bloody chess.
Watch it on: Amazon Prime Video
Lucifer (2019)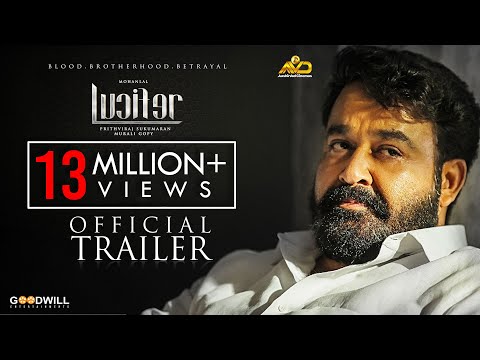 Mohanlal, who plays the titular role in this 2019 blockbuster, is a commanding presence on screen. In addition, we see scriptwriter Murali Gopy's remarkable language skills and debutant director Prithviraj Sukumaran's distinctive visual style. Lucifer doesn't romanticise politics for the benefit of the audience. Instead, it serves as a reminder that politics is not about making moral judgments.
Watch it on: Amazon Prime Video
Eeda (2018)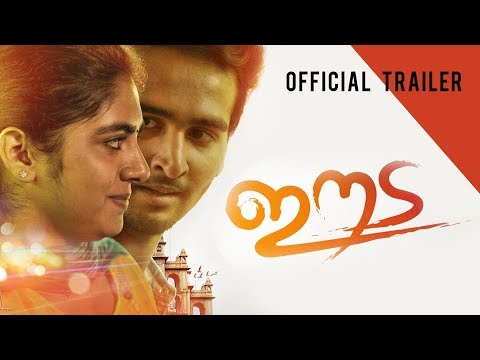 Popular editor B. Ajithkumar made his directorial debut with this film. Eeda is an adaptation of William Shakespeare's classic romantic tragedy, Romeo and Juliet, which is heavily reliant on realism. The story takes place in contemporary Kannur, which has evolved into a hub of extreme political animosity in the film. The dangers of political violence and the desire for a massacre are discussed in the movie. This adaptation works seamlessly, adding local nuances to it.
Watch it on: Netflix
Oru Mexican Aparatha (2017)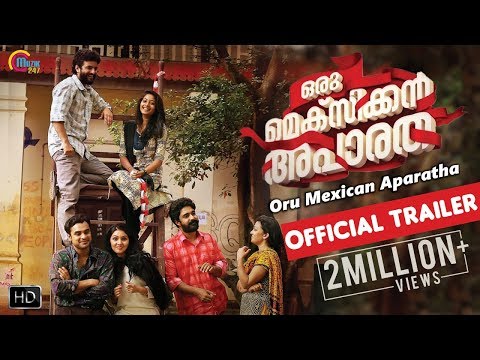 This film is director Tom Emmatty's love letter to college politics and ideas of revolution. From Sudhir Mishra's Hazaaron Khwaishein Aisi, Mani Ratnam's Yuva to Bernardo Bertolucci's The Dreamers, campus politics has always occupied an important role in movies. Oru Mexican Aparatha depicts the brutality of campus politics. Set in Kochi's Maharaja College, the film focuses on two rival party members. It is undoubtedly one of the most brilliantly filmed political Malayalam films made in the last 10 years.
Ramaleela (2017)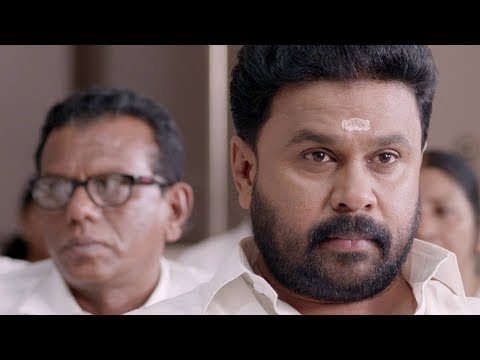 Directed by Arun Gopy and written by Sachy, Ramaleela is high on style and punchlines, and is designed on a large scale and tone. It follows the story of fictional political leader KR Ramanunni, played by Dileep, who is forced to go into hiding until he can establish his innocence after becoming the main suspect in a high-profile murder case. Although Ramaleela isn't as polished as the other movies on the list, it played a big role in increasing the popularity of the Malayalam political thrillers that followed.
Watch it on: Google Play Movies and Dailymotion