Malcolm & Marie is fabulous, fascinating and frustrating in parts
Director Sam Levinson's breathtaking relationship drama on Netflix is a talkathon on life and relationships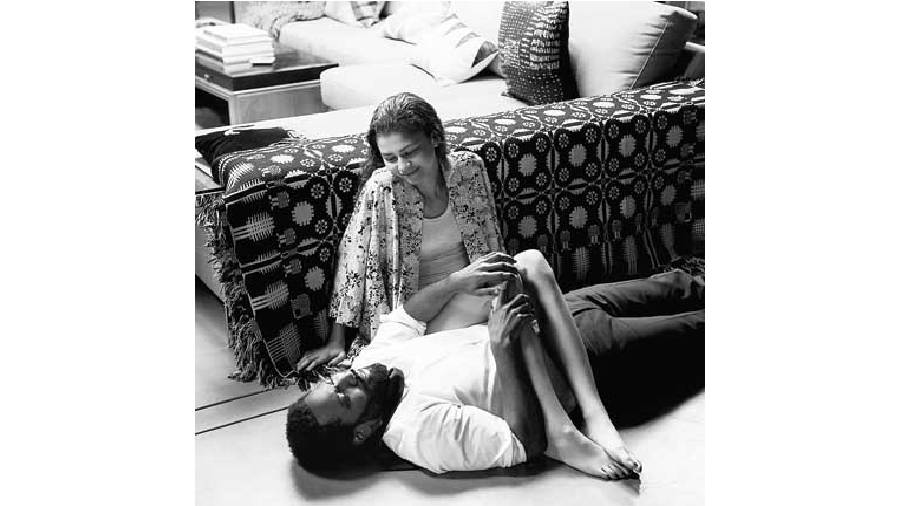 ---
---
In Tenet, John David Washington didn't have a name. He was simply known as 'The Protagonist'. In Malcolm & Marie, that dropped on Netflix last weekend, he doesn't only have a name, it's right there in the film's title. It's Malcolm. The Marie here is Malcolm's longtime partner, played by Zendaya. The film, all 106 minutes of it, follows the couple engaging in the verbal equivalent of a boxing match, after returning from the successful premiere of Malcolm's debut film as director. He is understandably euphoric, she's not. The reasons, as the night unravels — and so does their relationship — are many.
The pandemic, boxed in as all of us have been, is bound to, over the next few years, throw up a lot of content that's personal. There is much in Malcolm & Marie — especially for those trapped, literally and figuratively, in frustrating relationships — that feels personal, and on some levels, even triggering. Wholly conceived and executed during the pandemic with just its two titular characters and a minuscule crew in a house in California, Malcolm & Marie is a lot like Marriage Story, only uglier.
The couple, almost circling each other like two fighters in a ring (even though they often shout out barbs from one room to another), engage in a tumultuous night of argument and abuse, insult and jibe, with their whole relationship being dissected on the basis of what's transpired earlier that evening. Malcolm, whose much-acclaimed first film was inspired by Marie's struggle with addiction and her even bigger struggle to stay clean, "forgot" to thank her in his speech.
"Fictional characters get more empathy and respect than I do," screams Marie, her lower lip trembling, even as she proceeds to whip up a late-night fix of mac and cheese for Malcolm. He thinks a simple apology will set things right, but their relationship, as we discover through the course of the night, is a ticking time-bomb just waiting to explode. For the record, parts of this have played out in real life. The film's director Sam Levinson forgot to thank his wife in a similar situation. Malcolm & Marie is a result of that guilt, and then some more.
Malcolm & Marie, shot brilliantly in black and white by Marcell Rev, is a strange beast of a film. It's fabulous, fascinating and frustrating in parts. It's intriguing, but also exhausting. As the night wears on, Malcolm and Marie are in no mood to relent, their long-nursed and deep-seated resentment for each other boiling over, as they deliver one knockout punch after another. It gets increasingly uncomfortable, and even when the couple engage in sporadic moments of angry passion, you are aware that the next shouting match is just minutes away.
During the course of their ugly, uglier, ugliest arguments, the personal gets political (Malcolm is a man of colour, and much of his fragility as well as his offensive attitude stems from that), and before long, matters escalate from a lack of Malcolm's gratitude in their relationship (she dismisses him as "needy") to the fact that she has a tendency to self-sabotage, whether it's her career or her life. Understandably, it's not an easy watch. The house has no walls so to speak, symbolising the breaking down of the walls in their relationship.
Much of Malcolm & Marie, courtesy its core source material, tends to play out in an endless loop, but there are many moments that elevate the film. Like the one where she's in the bathtub, her teary face streaked with mascara, and he unfeelingly tells her, contrary to what she thinks, that she's not the only one who's inspired his film. "You are not the first broken girl I have known, f****d or dated". She hits back with that scene immediately after where they sit together, smoking. She plays Dionne Warwick's Get Rid of Him, rather suggestively singing along, while all he can do is crack his knuckles uncomfortably.
Then there is the five-minute rant he launches into after reading a review (by "the white girl from LA Times") of his film, that he feels boxes him in as a black male film-maker instead of critiquing the film's form and technique.
The final punch, however, is delivered by Marie, calmly sitting on the bed that they have shared for years. Zendaya is brilliant through the film, ably supported by John David Washington, but with that one scene, the 24-year-old actress-singer shows us just why she's fast climbing the Hollywood ranks.
Malcolm & Marie is uneven and polarising, but the chemistry between its lead actors, as they pummel each other emotionally, is inexplicably watchable. "Cinema doesn't need to have a message, it needs to have a heart and electricity," says Malcolm at one point. Malcolm & Marie's heart may not always hit home, but boy does it hit hard — bohot hard — with its electricity.