Mahendra Soni on SVF completing 25 years, the business of Bengali films and the road ahead
'Our dream is to make Bengal one of the most prominent regional industries of India'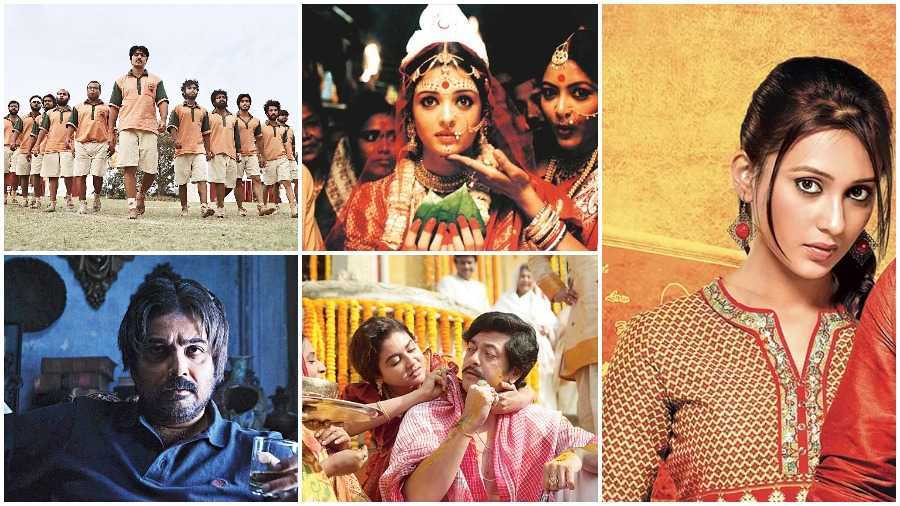 ---
Published 27.07.21, 03:23 AM
|
---
From distributing Hindi movies to producing Bengali films, from delivering the biggest blockbusters to winning National Awards, SVF has been instrumental in changing the shape of Bengali cinema in the last 25 years. A t2 chat with Mahendra Soni, co-founder and director of SVF.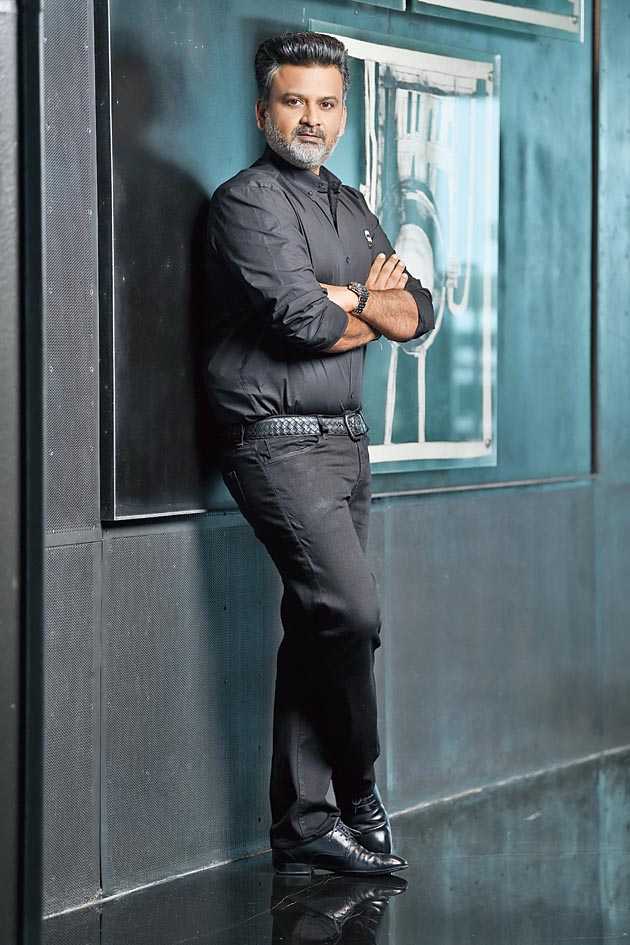 What are your earliest memories of producing films?
The whole point of us starting film production is the most remarkable memory that I have in my life. The thought of producing Bengali films happened at our Chandni Chowk distribution office when we asked suburban exhibitors to play Hindi films, and no one was willing to give us a slot. That is when we realised that the pull of Bengali films is much more than Bollywood. In fact, even an average Bengali movie will generate more revenue than a blockbuster Hindi film in mufassil Bengal. That's when the whole idea of producing Bengali films struck our minds. It all happened in the year 1994, and the rest is history.
How would you sum up your 25-year-old journey?
I don't think we are even close to summing up the journey (laughs)! It's just the beginning, and that's how I would like to think. There's so much more in store. Even though the Bengali film industry was one of the most thriving entertainment industries post-Independence, but during the '90s, when we started, the scenario was bleak. There weren't many films on the floors, studios were generally vacant, and theatres played repeat runs of old movies. And look at it now. There are half a dozen films already lined up for Puja this year. Almost 100 films under production. There are no shooting floors available. That's the journey!
When we started, we had to 'import' technicians from Bombay and the South to work in Bengali films. But now our local talents are travelling to Mumbai and working on big-ticket films. I firmly believe we are heading for remarkable growth in the coming years.
What motivated you to keep going and aiming for the best always in film production in Bengal?
The thought was always to make a better film than the last film we made, not only in terms of production values but also from the content perspective. When we made Chotoder Chobi, we never thought of the box-office outcome. All we knew was that we have to tell this unique story. The primary thought in our mind is to tell great stories and try to put in everything to make that story/concept come alive the way the creator (story-teller) has visualised. The way the audience would want to see. And this very thought is what keeps us going. We are delighted and proud to have collaborated with so many extraordinary creators from Bengal. They have delivered some fantastic films that have travelled across the globe and won millions of hearts.
What is the secret to your success story?
The secret is being truthful, passionate and humble towards what we are doing. Trying always to learn something new every day, take big risks, experiment with subjects, look out for new talent and never take the audience for granted.
As a producer, what are the lessons learnt from the Covid period... at a time when halls are closed?
Covid-19 has not only affected us but has put a halt to the global movie industry, stopping movie production and closing down theatres across the world. At the same time, it is transforming the movie business. How a movie is produced, marketed and distributed would see a massive change. I am confident that we will come back stronger, and the audience will again queue up to watch movies on the big screens.
How has your role as a producer evolved in the last 25 years?
It has evolved a lot, actually! I believe in the last 25 years, we have built the most integrated entertainment company in India. You would not find any other company that produces films, TV shows, web shows, branded content, short-format content, distributes films, manages talent, owns and runs cinema chain, satellite channel, creates and acquires music and film IP, and launched the most successful Bengali OTT.
Currently, we have a very strong team at SVF, which takes care of everything from producing to distributing to managing to marketing and all of that. And the most important thing we love about our work is that we can mentor an exciting bunch of young people and share our experiences with them.
In Bengal, on occasions, one feels that there is a shortage of good writers telling relevant, hard-hitting, socially relevant, realistic stories on a regular basis. The South has excelled in this area. Do you think there is a dearth of good writers and new directors in Bengal? How can SVF contribute here?
I am no one to comment that Bengal has a dearth of good writers and do not agree with the statement. In fact, in the last 10 years, many great stories have come out from Bengal that has gone to various international and national festivals. We have also successfully started selling the remake rights of our films to Hindi and the South if that is of any indication. There is always scope for improvement, and I feel with this new opportunity of web shows, we are seeing many new talented writers emerging.
What are the three things that ail Bengali cinema now?
One, lack of skilled producers who regularly make films. We only have a handful of them.
Second, limited number of single screens/multiplexes, especially in the districts. If we expect Bengali films to grow in the future, we need to build new theatres and save the existing ones. Third, none or very little revenue from international sales.
What kind of corrective measures can be taken?
There's no such "measure" that we can take. Possibly some investor who is passionate about Bengali films, reading this interview might find this as an opportunity and start investing in making Bengali films, building theatres and setting up global distribution networks for exploitation.
TV has a huge connection and reach across Bengal. High TRP shows get lots of ads. With national OTTs not showing interest in buying or showing new Bengali films, can TV and films somehow come together to explore that space? Have more film premieres on TV maybe?
Television, I feel, is a mature market and a very competitive one too. Whoever is handling the TV business would know if a premiere would work for them or not. And if there is a business opportunity in premiering a new Bengali film, they will certainly not lose the opportunity. TRP- worthy films never remain unsold. We feel from outside, but within the industry, especially within the broadcast network, they know how to gain and maintain the TRPs. I think it's a business call at the end of the day.
What is your take on the star system? Is it possible to have new matinee idols in Bengal, or has social media made them too accessible, which is why there is no element of mystery left?
I don't think it is true that being on social media takes away the mystery. Many people believe that TV stars cannot make it to the big screen but see now how Arjun (Chakrabarty), Madhumita are making it big in movies and the web. Social media is actually helping the buzz and marketing of the films. And obviously, superstars do not happen in a day. It's a process because there are so many things that make one a superstar. Yes, I am a little worried about how the audience has lost some interest in commercial Bangla films, but I think it's a matter of time when you will soon see another Dev or Ankush on the horizon.
How can aspiring writers and directors reach out to SVF or Hoichoi and pitch their ideas?
Oh, there are many ways to reach us. You can write an email to us, the address is there on our website, and you can DM me on Twitter, Facebook, IG or LinkedIn. Wait, here is another easy way — if you are reading this and want to reach out to us, email us at t2@svf.in!
Do you see the audience returning to theatres in 2022 in large numbers?
Big yes and in big numbers for sure! The numbers we cannot even fathom. At least that's what I believe, or I would like to believe (smiles).
As uncertainty remains over the reopening of cinema halls and the return of audiences, what is the way forward for the release of your films?
We have already announced the theatrical release dates of five of our upcoming films. That is subject to government notification about the reopening of cinemas. In fact, last year during Puja and Christmas, when the theatres were allowed to open, we released Dracula Sir and Cheeni, and both films did reasonably well.
Competition among different production houses is intense in Bengal. Is there ever any possibility for collaboration between production houses to support a big-budget film, maybe?
Honestly, if people don't mind, I can say that we don't have any competition (laughs). We are always open to partner with like-minded people irrespective of a big or small budget. We have collaborated earlier with Rane (Surinder Films) for many successful films. Tangra Blues was done in collaboration with Roadshow Films. Vinod Bhalla has done many films with us.
Ten-15 years ago, remakes would set the box office on fire. Things changed gradually once audiences started watching the original films on TV. It had a disconnect from the Bengali culture as well. Do you think remakes will work again? If so, how? Will the treatment, writing, setting be different?
See, this is a very generalised statement that remakes don't work. About 50 per cent of big Bollywood films are based on remakes and they are also performing great in spite of the availability of dubbed versions on TV or YouTube.
We at SVF do remakes, and we create original films too and we will keep doing both. In our opinion, if there's a story that needs to be told, we should attempt that. I accept that at one point we might have gone a little too far by not doing necessary changes for our market. Everyone makes mistakes, and people learn from them. We have also learnt that when we do a remake, we will be more careful and work harder.
In the past, you have made expensive films like Chander Pahar. Would you attempt such big projects in future?
Of course! I mean the whole philosophy of SVF is first to set the benchmark and then keep breaking it. And I promise that we will keep doing that, whether it is production budget or collection at the box office, we will always aim to break our previous records. By the way, Golondaaj and Kakababur Protyaborton are both very expensive films.
When will SVF produce a new Hindi film or collaborate with producers or stars down South?
This I would say depends on a lot of things, which includes whether we want to do it or not. But this idea is there in our minds for a long time. So maybe some day.
Is there a possibility of SVF tying up with national OTT platforms to provide content?
We have done that. When Amazon Prime Video launched in India, we were the first regional producer to sign an output deal for new films. They also acquired digital rights for about 100 films from our library. Most of our mainstream movies are available on Hotstar too. And most importantly, we consider Hoichoi as a national platform too.
Can the Pay Per View model work for Bengali films?
We tried PPV with Gumnaami on Hoichoi, but we faced a massive challenge with piracy. I feel there is a lot of potential in the PPV model due to the shortage of big-screen and audience hesitancy to go to theatres for some time. If piracy is tackled well, we might try the Pay Per View model with our upcoming films.
Why did SVF go into talent management? 
The thought of having a talent division was on our radar for long. We have introduced so many talents over the past two decades, but we have never professionally managed them. I think today's entertainment world is very complex. Every day there is a new format introduced, and numerous proposals come. It is difficult for a newcomer to take the right decision because of lack of information and experience. Our team is helping talents to make an informed decision, make them available to various platforms and creators, prepare them for auditions and help them choose suitable projects. Apart from this, we groom, advise/maintain their social media profiles and take care of their legal side. We are also working with Calcutta's influencer community very closely for various regional and national brand tie-ups.
It would be great to see SVF collaborating with Bengali film-makers whose films make it to international film festivals like Goutam Ghose or Aditya Vikram Sengupta. Any plans on that?
We, too, would love to. Goutamda and I have worked closely on a couple of projects, and he has also been very supportive when we were converting cinemas to digital projection. Our films have won eight National Awards and travelled to multiple international film festivals... it suggests that we have been a great supporter of arthouse/niche cinema and in future too we will keep adding such films to our bouquet.
Even 10 years ago one would rely on box office to recoup expenses. What is the break-up today like? What percentage can one get from satellite rights? How much from the web and box office?
There is no general formula for calculation like that. Like Villain would have a different break-up from Cheeni, and Golondaaj will have a different break up for platform sales. Before the pandemic, 2018-2019 were great years for the box office. Films started doing close to 6 crores net from theatres alone, and then the pandemic happened. Dhrubo (Banerjee), Srijit (Mukherji) and Shibu's (Shiboprosad Mukhopadhyay) films have really done well at theatres. Also, please understand, box office is the most crucial factor because eventually, performance at the box office would end up deciding recoveries from other platforms. Unlike Bollywood, almost all the films are sold here post the theatrical release. It is imminent for every movie to do good at theatres to make money.
What are SVF's forthcoming plans?
There are many! Every day we wake up with a plan! Our dream is to make Bengal one of the most prominent regional industries of India, and we will do everything to make that happen.
What are your top five favourite SVF films?
This is a tricky question. I would say that every film is dear to us. And honestly, the movie that did not work at the box office is the closest because, from those, we have learnt the most. Possibly that is one of the most important reasons for our successful 25 years!
What is your fondest memory of working with...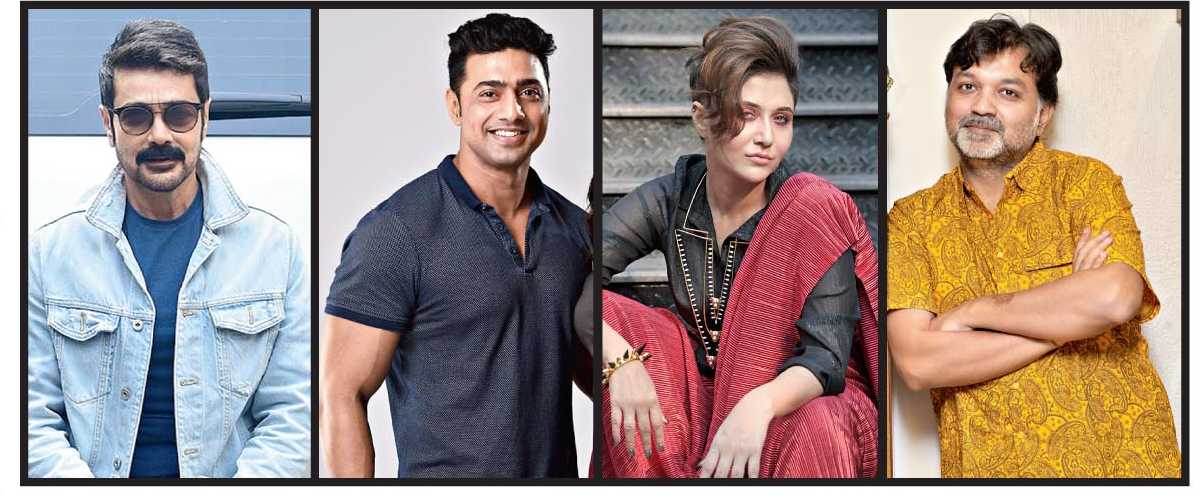 Prosenjit: I think I need to do a separate interview to share the memories with Bumbada. From Day 1, we connected. He understood the vibe very early that two Marwari kids mean business! He genuinely wanted us to succeed. If I have to choose one person to thank first in the industry, it has to be Bumbada.
Dev: Dev is like ghorer chhele, and we have done some amazing work with him. From
I Love You to the action-packed Challenge to Chander Pahar and Amazon Obhijaan. There are so many blockbusters we have done together, and really proud of the way he has handled his career. As a person, he remains down to earth, humble, and, most importantly, caring. We are really excited about his new avatar in Dhrubo Banerjee's Golondaaj.
Swastika Mukherjee: Swastika is a sweetheart! Whenever I speak or meet with her, it is always fun and heart-warming. She is one of the most powerful actresses we have worked with. Sujata in Tasher Ghawr is one of the most talked-about characters of Hoichoi.
Srijit Mukherji: Srijit is the godfather of new-age Bangla cinema, and we are proud that he started with us! To date, we have made 16 films with him, and every movie with him is a unique experience. Apart from his extraordinary filmography, I really connect with him on his brilliant statistician mind.