'Mafia was an experience and a lesson'
Ishaa Saha talks about the psychological thriller, exploring new horizons and her first screen kiss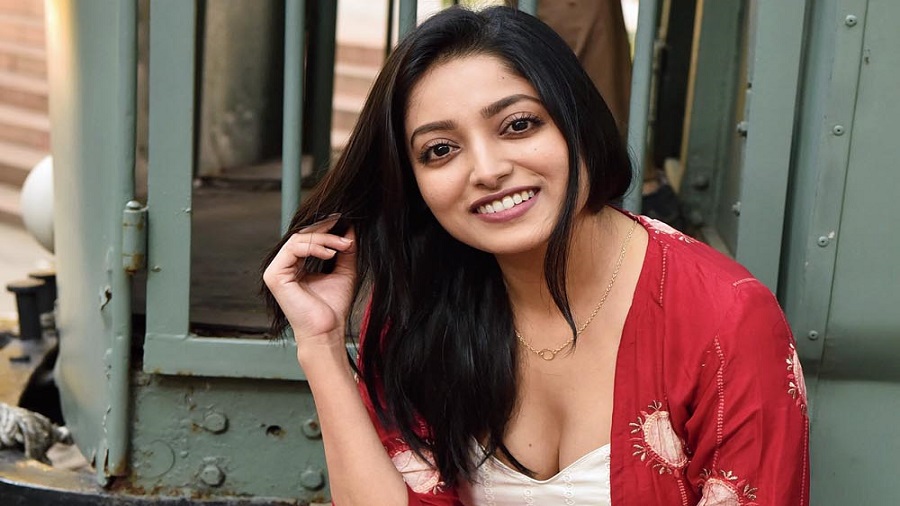 ---
---
Her debut film was Projapoti Biskut and Ishaa Saha has carved out a niche for herself in Bengali films and web shows in three years. Acting gives her the opportunity to express herself. And now, Ishaa will be seen in the web series Mafia, directed by Birsa Dasgupta, which starts streaming on Zee5 from July 10. The Telegraph chats with Ishaa...

You have started shooting once again. Were you anxious going back to the sets?
I was excited and nervous! I was going back after so many days. I was so excited because we could all resume work once again and face the camera. I remember shooting for the web series Detective in March... and then I went back to the sets for its shoot on June 27. It is difficult to explain the feeling. Of course, before going to the sets, I was a bit anxious... I was thinking about sanitisation and would I be able to sanitise my hands every time. It had become a habit while I was at home but I was wondering would I be able to follow it on the sets. I was not sure. Once I reached the sets, I saw all the safety measures were being taken and health protocols being followed. That eased me up.
But I could not shoot on the first day.... It was an outdoor location. I went to the set, got ready but then the rain came pouring down. I waited for two-three hours but finally packed up and went home. I was back on the sets on July 1 and then faced the camera.

How did you feel when you removed the mask for a shot?
Once you are in the moment, you don't think about it. You become the character and focus on the scene. The set was bustling with so much positive energy. We are focusing on our work and not worrying over anything else. The self of the actor becomes dominant. Also, a lot of it depends on the trust we have in each other.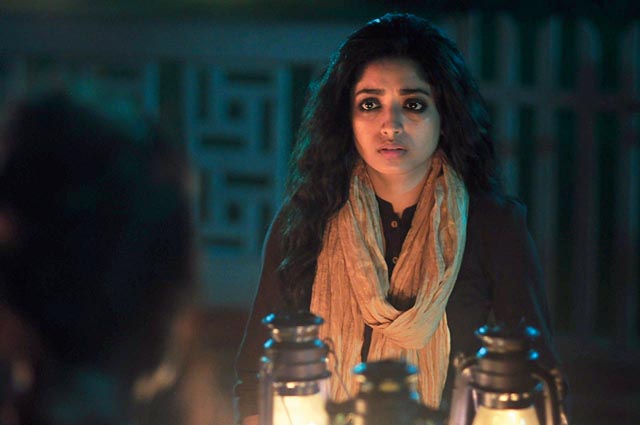 Why did you decide to do Mafia?
Because it is so different from the web shows I had done in the past. The story and my character both appealed to me. My character is so different from what I had played before. It was kind of an experiment for me.

You were in North Bengal for a month to shoot for this series...
Shooting outdoors is always a lot of fun. This was also the first time I was away from home for a shoot for 30 days. Sometimes I did miss home but everything would be fine once I reached the sets. We were surrounded by greenery. The shoot location was around 40 minutes away from where we were staying and there was no traffic on the road. It would rain occasionally. The bungalow was really pretty.

Was it tough for you to shoot at night?
Not at all... when I am not shooting I am usually up till dawn! But when we have shoots I follow a schedule. Here though we were shooting at night so it was quite okay for me. I would be up all night during lockdown and go to sleep in the morning. I would feel hungry at 4am, make myself something and then go to sleep. And if I could push it till 7am or 8am, then I would have a proper breakfast and then go to sleep.
On a positive note, I got to spend a lot of time with my family in the last three months. It was also a time to introspect... I feel I have become a lot calmer and serious. I have become more emotionally strong. There are certain things I feel I can change. I am not active on social media. That can change. I would like to improve my social media skills.

In the past you had told us that you are shy and that you take time to open up. And then you were on an outdoor shoot for 30 days with a team that was new to you....
That is work.... and I am a thorough professional. Self-motivation is so important here, which I constantly do. I motivate myself, cheer myself up. And I gradually developed a bond with the team and became friends. Mafia was an experience and a lesson.... in work. We all worked like a family. Mafia is special.
You have this pretty, cute, girl-next-door screen image. Would you like to break out of this image and not get typecast?
Yes, I am aware of this image. But I am not looking at consciously breaking the image. Instead I would like to explore more as an actor and try to play different kinds of characters. So much of it depends on the script. One of the things I look for in a script is that the new character should be different from my previous ones. I don't come from a film background. I was not really raised on a diet of films and plays. But for my work, I am willing to explore and broaden my horizons. I have done a lot of new things in Mafia. Ideally, I should not have a limit as an actor.

Are there certain things you would not do on screen?
It depends on the script and the director. If the script can convince me and I know the scene will have more meaning because of that and I trust the director and the team, I can go ahead. But if I find something is unnecessary then I would not do it. I would ask a lot of questions then.

Your first screen kiss happens in Mafia...
It is work and I was playing a character. Every scene of Mafia has been shot really well and presented tastefully. Same happened with my scene (with Anindita Bose). The scene is there in the teaser and many people did not even notice it. Interestingly, I have got mixed comments on social media. Some asked me why I did the scene. "What was the need for it?!" some asked. Once they see Mafia and get to know the context, then they won't say it.

Do you have a message for those who had asked you why you did the scene?
I know they have commented out of love. See, I am an actor and I have to act. I cannot be like Jhinuk (from Guptodhoner Sandhane) always. I have to play different characters. Change will come. Those who have commented like that should try to be a bit more accepting and understand our point of view and not judge us.

Your debut film Projapoti Biskut came out in 2017. Are you satisfied with what you have achieved so far in three years?
Yes, kind of. I feel I am lucky. I have progressed gradually and got some really nice films and web shows and characters. I have tried to balance it out. I am getting a lot of love from the audience.

The Mafia story revolves around "six college friends who reunite after five years for a bachelorette party in the jungles of Madhupur, where their horrifying past comes back to haunt them". Tell us about your character...
I play Ananya, who is different from the rest. This is her college group. The other characters are more financially well-off. I cannot reveal more about my character since it'll be a surprise. Ananya is simple, innocent but can change under the circumstances.