Little Things Season 3 expands its emotional landscape but loses out on its intimate, everyday feel
Season 3 delves into the world outside Kavya and Dhruv's world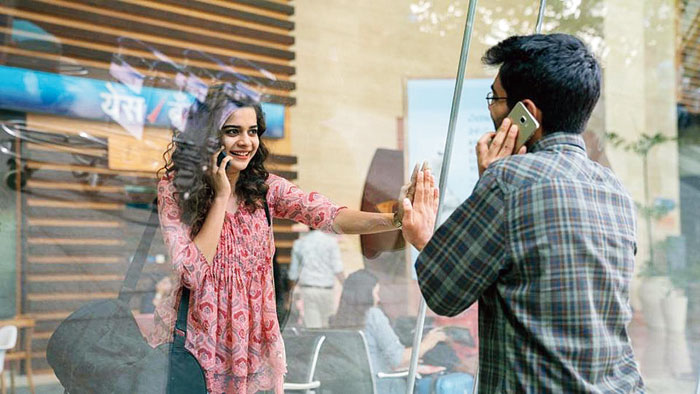 ---
---
Growth, change and the growth that comes with change. That's the bedrock of Season 3 of Little Things, a season which increases exponentially as far as its emotional landscape is concerned, but becomes so big in terms of plot and players that you do tend to miss what made the show such #love… yes, the 'little things'.
Little Things became an instant sensation when it dropped on YouTube three years ago. The everyday lives of millennial couple Dhruv Vats (played by Dhruv Sehgal) and Kavya Kulkarni (played by Mithila Palkar) as they navigated through a live-in relationship in Mumbai was instantly relatable, often making one smile and say, 'We too'. Whether it was Dhruv rustling up Kavya's favourite Pithla Bhakri at the end of a long, hard day at work or a tired Kavya waking up at the crack of dawn on a Sunday morning to accompany Dhruv to the outskirts of the city so that he wouldn't have to eat bhajjis alone, Little Things showed us that it was the seemingly ordinary things that made a relationship extraordinary.
Every episode in Season 1 — carried over the next two seasons — had the couple discussing life and love, finding solutions to problems at work and also doing soul-searching through their conversations, whether it was on their pretty balcony in the dead of the night overlooking the lights of Maximum City, a picturesque vineyard in Nasik or even in the back of a car. They were conversations that felt familiar and comforting, with one not really needing to be a millennial to relate to them.
Season 3, that dropped on Netflix last weekend and packs in eight episodes, explores the same territory and is still built around the landscape of privilege, but now it's no longer about Dhruv and Kavya spending an entire Sunday bickering about whether to make Maggi or rustle up sandwiches or he sending her a bowl of biryani at work after a lovers' tiff.
The promo had readied us for this. Season 3 delves into the world outside Kavya and Dhruv's world. It's a world which has parents and co-workers, a world into which the two venture out independently and then discover that not only have their horizons expanded, their priorities have also shifted.
It happens when Dhruv takes off to Bangalore for six months to be a research assistant. Once there, living life on campus again, interacting with colleagues and hostel mates, going on cycle rides and drunken sessions over conversations about life make him aware that he strangely feels comfortable in such a set-up, one that takes him away from Kavya and yet makes him happy.
Similarly, Kavya —experiencing loneliness for the first time, realigns her life to let in new friends and experiences — and realises that it's not all that bad. They keep doing the 'little things' for each other — he packing her favourite flavours of tea in a box for the days she is down and depressed is pure #LittleThingsNostalgia — but six months later, "I found my happiness somewhere else" is something they are forced to admit to each other. The chasm in their relationship not only leaves the Little Things fan a wee bit teary eyed, but also makes it, once again, instantly relatable. For yes, that's life, isn't it?
Things get a little too heavy in Season 3, with the focus moving towards the things that drive and determine Dhruv and Kavya's past, present and future. An episode each is dedicated to their ageing parents and their changing dynamics with them, making us sorely miss the Dhruv-Kavya moments. They find their 'happy place' in other spaces, but frankly, it does get a little repetitive after a while. The episode named 'The Sum Of Our Past'— that flashbacks to their childhood and then their failed relationships during adolescence — bogs down the narrative further and does disservice to the fresh and frothy template that the show started off with.
Their conversations still have that spark, but more often than not, it's Kavya who comes off as the mature one this season, in direct contrast to an ever-complaining Dhruv struggling to find his groove. It's to Dhruv Sehgal's credit — who has created and written the series — that he allows his character to come across as flawed, and sometimes even annoying. Both he and Mithila have played these characters for so long that it's almost become like second skin for them and that's where this season scores. The writing is also more assured this season, but nothing really scores like nostalgia, which this season seems to fall short of.
Season 3 ends on an interesting note — Dhruv and Kavya embark on different journeys, with the unspoken promise that they will come back stronger. We sure hope they do… and go back to bickering over which TV channel to watch or whose turn it is to answer the doorbell. #LittleThingsWeMiss
I liked/ didn't like Season 3 of Little Things because...
Tell t2@abp.in