Limitless with Chris Helmsworth to Andor: New episodes out on Disney+ Hotstar today
Reasonable Doubt, The Santa Clauses, Shadow Detective and The Resident are back with new episodes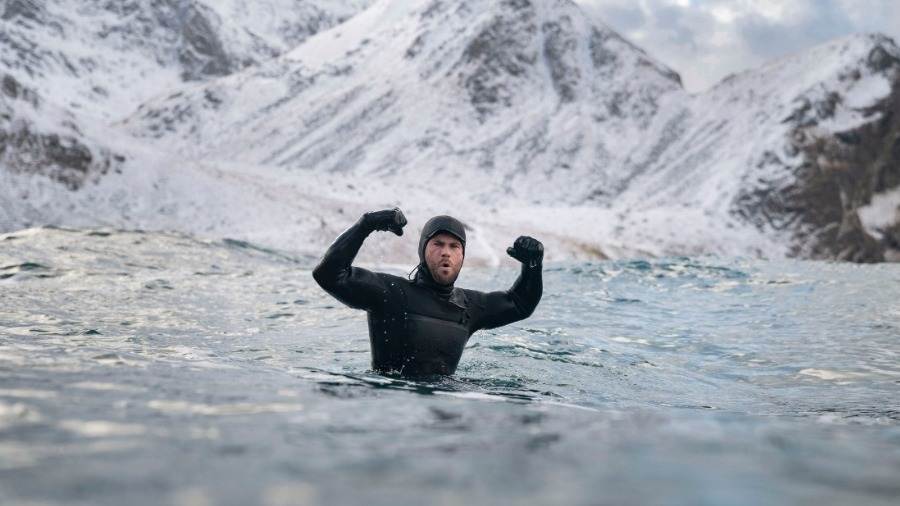 In Limitless, Chris Hemsworth explores the different ways humans can live better.
---
Calcutta
|
Published 16.11.22, 04:05 PM
|
---
From Chris Helmsworth's latest lifestyle series to the fresh episodes of your favourite shows, here's a ready reckoner of new arrivals on Disney+ Hotstar today.
Limitless with Chris Helmsworth S1 E1-6
Chris Hemsworth explores the different ways humans can live better and for a longer period by taking on physical challenges in this series. In the first six episodes, he dives in ice, climbs skyscrapers, workouts for strength, builds resilience, and shocks his body in order to learn new hacks for longevity. 
Overlord: The Dark Hero and The Undead King 
Overlord is a Japanese anime television series based on the novel series of the same name written by Kugane Maruyama. The server of an online role-playing game shuts down, and the only remaining logged-in player is trapped inside the game. The trapped player struggles to navigate through the game and worldly problems.
The Santa Clauses S1 E1-2
Scott Calvin (Tim Allen) will soon turn 65, and he realises that he can't be Santa forever. Scott sets out to find a suitable replacement for Santa in this comedy mini-series. Based on The Santa Clause film series, this Jason Winer directorial is a sequel to The Santa Clause 3: The Escape Clause (2006). 
Reasonable Doubt S1 E9
Emayatzy Corinealdi plays Jax Stewart, a fearless defense attorney, in this legal drama created by Raamla Mohamed. Stewart is infamous for her questionable ethics and wild interpretations of the law. In this episode, Jax is abducted and she must figure out her future as a new case comes to light.
The Resident S6 E8
Based on the book Unaccountable by Marty Makary, this series focuses on a group of young doctors who face the realities of modern-day medicine as they learn to cope with their job, guided by a seasoned senior resident. In this episode, Conrad (Matt Czuchry), Cade (Kaley Ronayne), AJ (Malcolm-Jamal Warner), and Billie (Jessica Lucas) must save an overdosing teen.
The Mighty Ducks: Game Changers S2 E8
After winning the Mighty Ducks team name last year, the squad and their coach Alex Morrow (Lauren Graham) take to the road to attend an intense summer hockey camp in California, run by a hardcore former NHL player, Colin Cole (Josh Duhamel). 
Andor S1 E11
A spinoff to Rogue One: A Star Wars Story, this  science-fiction series follows the story of rebel spy Cassian Andor's (Diego Luna) formative years and his missions for the cause of Rebellion. Beginning five years before the events of Rogue One (2016), the series follows an ensemble of characters during the time a Rebel Alliance is forming in opposition to the Galactic Empire. The previous episode centred around Andor and his allies in prison and how Kino (Andy Serkis) managed to rally everyone together for a prison break. 
Pink Lie S1 E8
In this Korean reality TV show, four men and three women tell a lie about themselves. They then try to find a partner with whom they can share their truth. In the process, the show also wants to clear up prejudices.
Sumo Do, Sumo Don't S1 E5
Ryota Moriyama (Shôno Hayama), a senior at Kyoritsu University, can graduate on the condition that he joins the sumo club and competes in at least one match. With only a single member, Honoka Oba (Ihara Rikka), for the past two years, the sumo club is on the brink of collapse. Ryota endures Honoka's strict training methods and starts to recruit other members.
Shadow Detective S1 E7-8
Kim Taek Rok (Lee Sung-min) is a veteran detective at the Geumo Police Station. One day, he is framed for a murder he didn't commit and the real murderer begins to blackmail him. In the latest episodes, Taekrok sees another death; he grasps the identity of the murderer, and prepares for a counterattack. The blackmailer puts people around Taekrok in danger. The final game ends only if one of them dies.
The Mysterious Benedict Society S2 E5
Four gifted orphans are recruited by an eccentric benefactor to go on a secret mission. Placed undercover at a boarding school known as The Institute, they must foil a nefarious plot with global ramifications. In this episode, the kids enlist an ally. Constance (Marta Kessler) faces-off with an old enemy while Number Two (Kristen Schaal) confronts Dr. Curtain (Tony Hale).
Revenge of Others S1 E3-4
Ok Chanmi (Shin Ye-eun) does not believe that her twin brother, Park Wonseok (Kang Yeol), committed suicide. Chanmi transfers to her brother's school, Yongtan High, to investigate his death. In the latest episodes, Soo-heon (Lomon) punishes Sa Jungkyung (Jin Ho-eun) and is called a hero by the students, but Chanmi grows suspicious. There is a scheme to kick Chanmi out of school, and Sooheon advises her to leave.