Lillete Dubey's Devika Rani focuses on the life of the first lady of Indian cinema
Devika Rani was one of the first women from Indian cinema to be formally educated in films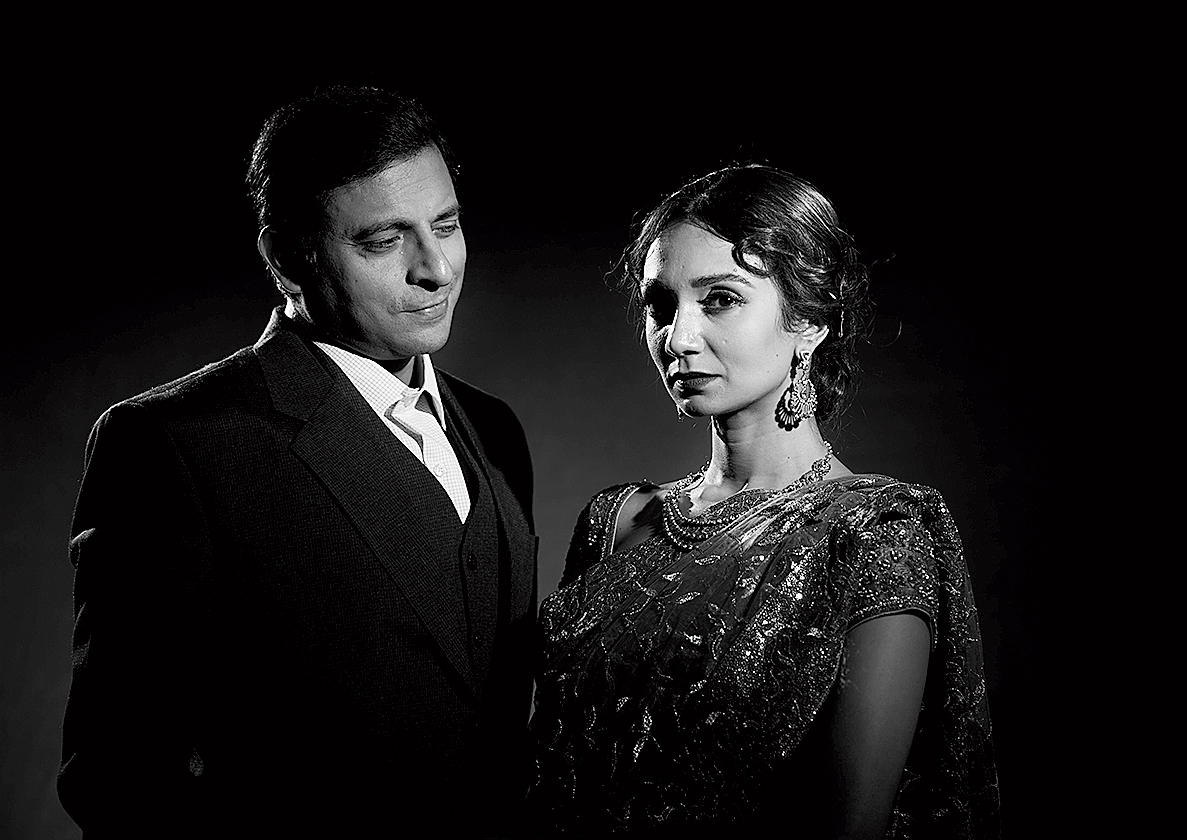 ---
|
Calcutta
|
Published 29.08.19, 07:35 PM
---
What: Devika Rani directed by Lillete Dubey, in association with t2
Where: G.D. Birla Sabhaghar
When: September 1, 5pm and 7.30pm
Tickets: Can be booked on www.bookmyshow.com and from the venue
Prices: Start from Rs 500
Devika Rani, directed by Lillete Dubey, will be performed on September 1 at G.D. Birla Sabhaghar in association with t2. The play, written by Kishwar Desai, will focus on Devika Rani's life from the time she stepped into the world of cinema to the time she left the silver screen and became a complete recluse. "Devika Rani is an inspiration to all of us, men and women. She thought ahead of her time and stood her ground in a society that stepped on women's ambitions. To be able to pay a small tribute to her courage through this play is an honour and a pleasure for me. Showhouse has always encouraged good stories and this is proof of it," said Lillete.
Devika Rani, known as the first lady of Indian cinema, is not only known for her work in films but also for her style and looks. Besides grabbing the lead role in every film she acted in, she was also skilled in various aspects of filmmaking, being one of the first women from Indian cinema to be formally educated in films. Known as the Indian Garbo of her times, she was inspired by Greta Garbo's style of acting. She was also the first woman of our country to run a studio with her partner Himanshu Rai called Bombay Talkies.
The cast members of this inspirational tale of strong individuality, bravery and far-sighted vision includes Ira Dubey in the role of Devika Rani, Joy Sengupta as Himanshu Rai, Rishi Khurana, Pranav Sachdev, Kashyap Shangari, Nandita Dubey and Aakanksha Kadre. The costumes for the play have been designed by Pia Benegal.
"Devika's personality combined with the time at which she ruled were the main guidance points for me while designing her look. I've used multiple types of materials to craft every outfit according to the situation and the scene. She had a sophisticated and classy personality and I have tried to bring that out. I'm not trying to replicate the past, but rather give a feel of that period and I'm sure Lillete Dubey is doing the same too," said Pia.
Omer Haider, managing director, Showhouse said: "Lillete Dubey's vision as a director stems from her innate knowledge of content and acting. She understands the industry and we are happy to catalyse her imagination to create a story as powerful and stimulating as Devika Rani's. To bring a play like Devika Rani in my hometown Calcutta is always a good feeling."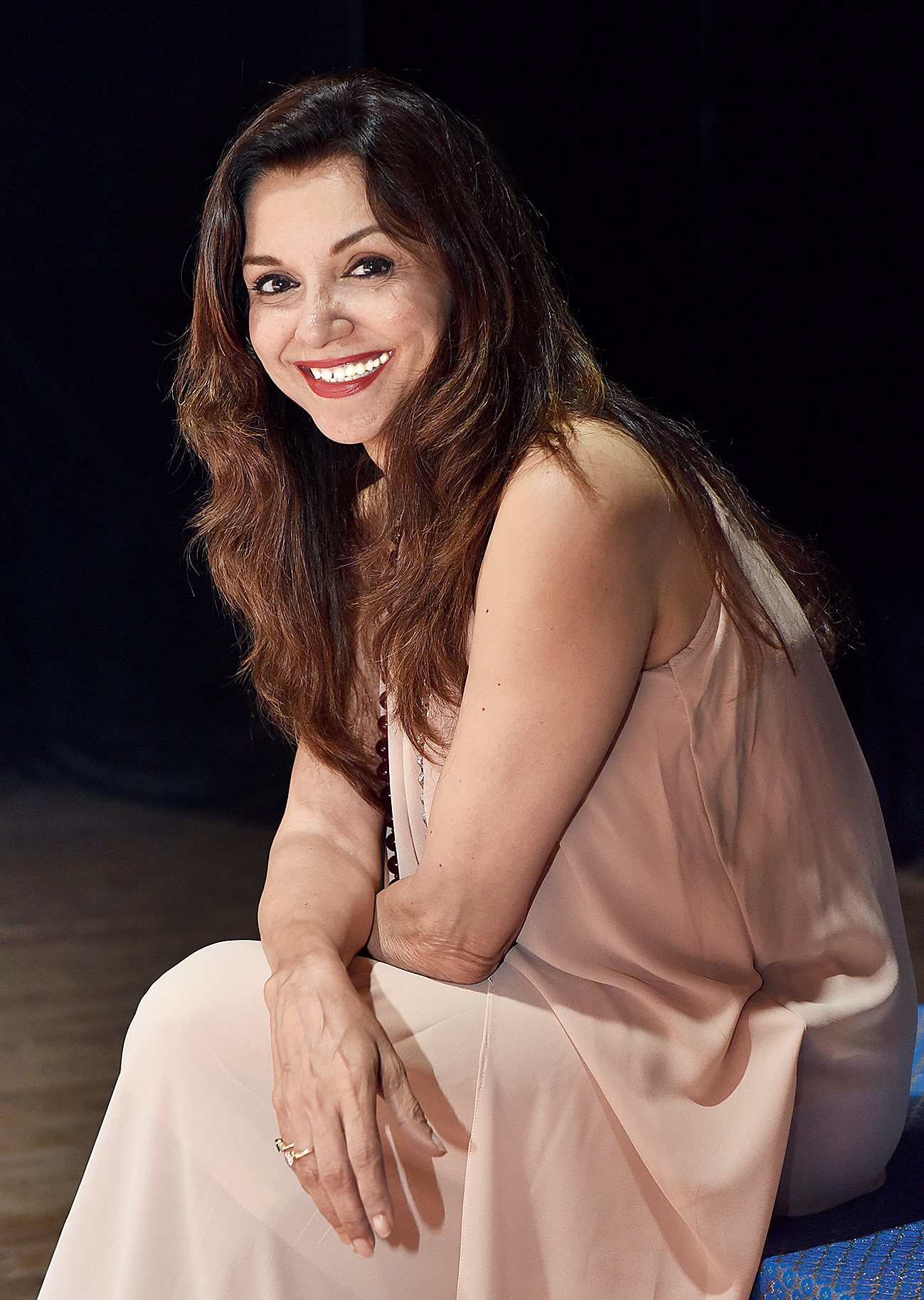 t2 spoke to Lillete Dubey about the play and the look of the characters:
What is the play all about and how did you zero in on your subject?
I did a biopic many years ago, Gauhar Jaan. I wasn't keen on doing a biopic again. But then I met Kishwar Desai at the Mahindra Excellence in Theatre Awards and she told me that she was writing on Devika Rani. When she asked me and sent me some of her material, I said I would love to do it as a play.
I selected the time period from the time she met Himangshu Ray who made many interesting films while Devika was studying in London. Her stepping into the world of cinema is at a very interesting juncture because at that time only tawaifs (courtesan) were a part of the film world. No educated woman ever dreamt of joining cinema and she came from a reputable family, she was the grand niece of Rabindranath Tagore. The press was blown by her. She was getting many offers from Hollywood. She would have been a big Hollywood star but she decided to come back to Himanshu and start their studio. They were ahead of their times in doing films based on widow remarriage and other social issues. She is someone who broke the glass ceiling and that is the reason I chose her. She changed the face of cinema.
Tell us about the casting...
Ira is playing the role of Devika. Devika was soft-toned as well as feisty. So Ira was the right choice for her. Ira is very talented as an actress and does a lot of homework and research for any role that she takes up. Her approach is very professional. In terms of her age and look, she was right. There is a song of Devika Rani with Ashok Kumar that I kept in the play. Ira said she would sing it herself. She has enough theatre experience and I needed an actor with lots of experience. Joy is very hardworking and committed. He was the right choice in terms of age and look. It was very easy to cast both of them for the main roles. Himanshu shaped and moulded Devika in many ways. What interests an audience is personal relationships. Interaction of human beings against any theme is of prime interest to the audience. So the casting of these two roles were very important and carefully chosen.
How did you decide on the look of the characters?
We are covering a period from 1926-1944. So we focused on the looks of that period. Pia Benegal, who has worked on many period films, is doing the costume design for the play. She is very experienced in doing costumes for period dramas and she has put in a lot of research work for this play.
As a director, what challenges did you face in making the story relevant for a contemporary audience?
Devika Rani's story is still very relevant as she lived in a patriarchal world, in which we are still living and within that her journey is very inspiring. She falls in love with a Russian; she had gone through many struggles. She struggled to stay away from giving in to superstitions. It is difficult for a woman to have everything, even today, she always has to give up something in order to keep something. She has to make a choice between a successful career and a family. I chose the story for the woman she was. The main challenge I faced was the text. What I should include and what not to include. She had the courage to break free and was fearless in every way.
How do you feel about presenting it to the Calcutta audience?
Calcutta is one of my favourite places. To perform in Mumbai, Pune and Calcutta has always felt very great. Theatre has been a part of Bengal and the people of this city have theatre in their DNAs. Theatre is a huge part of their cultural legacy. Devika Rani is a Bengali by birth. I am sure the people of Calcutta will love it.
Priyanka Roy is currently interning with t2