Kunal Kemmu is back with season 3 of investigative show Abhay
The audience will see lock horns with model-turned-actor Rahul Dev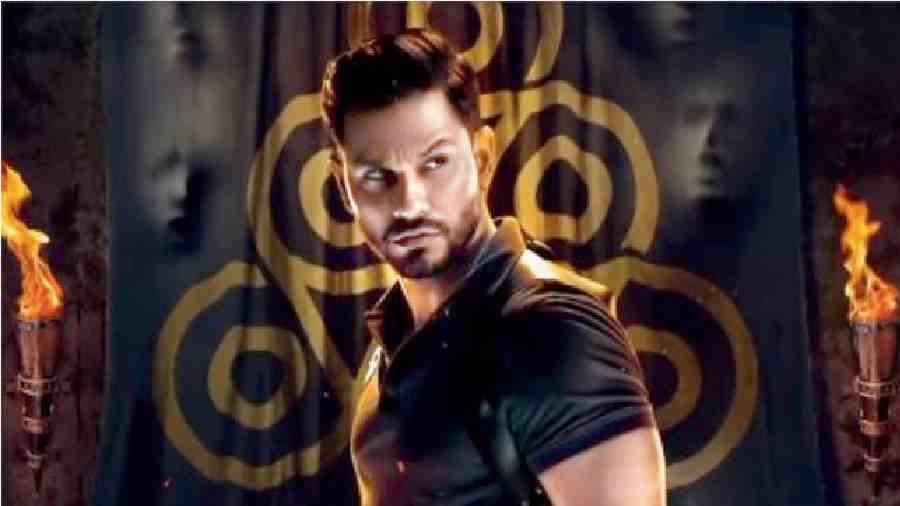 Kunal Kemmu
Sourced by the correspondent
---
Published 26.04.22, 04:46 AM
|
---
You are on your third outing as Abhay Pratap Singh on Zee5. How does it feel?
It feels great. It would not have happened if the audience had not loved it. As an actor, I feel excited and a bit nervous that the audience will watch the season with expectations. That feeling wasn't there when the first season was launched.
Is the character growing on you?
In the first season, it took some time for me to get into the skin of the character and figure out who he was. When he gained acceptance and Season 2 happened, I was a little more confident. Now by the third, I feel like I know this guy. I am happy to get into his world, dress up like him and play him.
So do people at home get to feel the transformation or do you get into the character only on reaching the sets?
I am a switch-on, switch-off kind of a guy. Though I may not behave like him, I do think about the character so I have my questions ready for the writers and the director to have an understanding beyond what is written on paper. The mental process starts from the time I agree to play the role. But as far as being him is concerned, that only happens once I am on the sets and I like to discover him as I am playing the part.
So there's no way (daughter) Inaaya gets to see Daddy become Abhay Pratap Singh….
Definitely not Inaaya (laughs). Soha (Ali Khan, wife) is a better person to answer this question. Sometimes she does say I bring back the character home, whoever I am playing then.
For readers who have not watched the first two seasons, who is Abhay Pratap Singh?
I don't know if I can define him but I know why he is the way he is. People ask me: "Why don't you smile more as Abhay?" But he has no reason to smile because of what he has been through. The tragedies in his personal life have been shown in Season 1. The only thing that makes him smile is his son. It is one thing to say that he is a no-nonsense cop who doesn't like to joke around and who goes strictly by the book. But his job also takes him to scenes of gruesome crimes on a daily basis and he deals with psychopaths. His body language and even his clothes are a product of all that.
The villain this time seems to be a psychopath for sure….
This time with Vijay Raaz coming in, the world is very new for not just the viewers but also for Abhay. There is a newness to Season 3.
Chronologically how distant are the seasons?
Season 2 and 3 are three days apart. There is a hangover in the third season of Season 2, which ended on two hooks, one in his personal life and another in his professional life. Those get carried over and new things start to happen as well.
We get glimpses of Vijay Raaz in the trailer.
The USP of the show have been the villains. While Vijay Raaz looms over the season, there are others like Rahul Dev, Tanuj Virwani, Divya Agarwal.... I don't get to shoot with them so much as their tracks are different. So even I am looking forward to seeing what they have done.
The first season had Namit Das and the second had Ram Kapoor. But this time is the villain in a different mould?
The trailer gives you a glimpse of the supernatural angle. He certainly has a different ideology and threat that he brings to the show.
Do you look at crime stories with a different mindset after doing Abhay for three seasons?
Not when reading the stories in the newspapers but when I am watching another crime show, I certainly try to imagine how Abhay would react, who could the criminal be, how could the crime have been done…
What kind of crime shows do you enjoy watching?
All kinds. Abhay is an inverted investigative show. In most shows, you find out the criminal at the end of the show. In Abhay, you already know who the criminal is and you undertake the journey to understand why he did it and how Abhay gets to him. I like both formats. Anything that has a whodunnit element to it is fun to watch. I enjoyed watching Asur. There are a lot of British crime shows. My favourite show is Line of Duty. It's not exactly like Abhay but it is cop drama and is about how they investigate.
Did you watch Dexter?
Yes! I love Dexter. Do you know they have reinvented the show and brought it back with fresh blood? I just finished watching that season.
Though Abhay stays on the course of the law, do you think he has a bit of Dexter in him in that he can also think like a criminal?
Well, just in the way he thinks, because Dexter himself is a serial killer as he kills the serial killers. But a lot of similarities are there. Both are men of law who can solve a crime by thinking like criminals. Abhay does have the brain of a criminal in that way.
What other releases do you have lined up?
I have done a comedy film called Kanjoos Makkhichoos, which should release in the next couple of months. The theatres have just opened so we will have to see whether it would have a theatrical or an OTT release. I have completed a web series but I am not at liberty to speak about it.
As for the homefront, how old is Inaaya now?
She is four-and-a-half. Thankfully, schools have opened. She has just started going to school and she is enjoying it. So long, they had online classes where teachers were teaching them numbers and letters. It was just an hour or so. But parents had to do a lot of activities with them as there was homework given by the school.
Who is better at that, you or Soha?
Soha, by all means. She is there for the heavy lifting while I do the fun stuff. Not that I don't do any of it but she is much better at it.
Both you and Soha are active on Instagram. Who is a better photographer?
I take most of the pictures. If there is a requirement, we can get someone to shoot but if it's personal stuff we do it ourselves. We are both instinctive. We don't discuss what we are putting up.
Rahul Dev How is the feeling on Fridays when one of your shows releases?
My first film was in 2000. So I have seen the change from negative to digital to OTT. On Friday, wherever the film may release, we just hope what we have shot will be received kindly.
So the butterflies are still there in the stomach?
Butterfly nahin hai toh aap bhagwan hi bann gaye (laughs).
How do you gauge the response to a film or a show? On social media?
Let it grow for two-three days, then you get to know kaun kitne paani mein. On the first day, there might be a PR machinery at work, posting "fantastic" everywhere about the film. But the truth comes out eventually. When Scam 1992 released, no one used to watch Sony's OTT. Ek pura channel khada ho gaya on that one show. A less-watched channel became more watched and more people wanted to produce for it.
From the trailer of Abhay, it seems you and the second antagonist, who looks like a cult guru, are operating in different narrative contexts.
The story is interconnected. In Abhay 1, there were independent stories in every episode. In Season 2, the anti-hero would challenge the hero over two episodes in different stories. They wanted to change the pattern this time. So there is a connection running through all eight episodes of the season. The bigger the opposing force, the bigger the hero. We shot outdoor in Lucknow in October-December. Releases happen fast these days. Had there been no coronavirus we would have come in February.
How is your calendar for 2022?
I have just finished Sanjay Gupta's sports film Miranda Boys, with Javed Jaaferi's son Meezaan and Harshvardhan Rane. I am shooting for a Tips project, with Sara Ali Khan, Vikrant Massey and Chitrangda Singh. I am starting Vikram Bhatt's film, directed by his daughter Krishna, which Mahesh Bhatt saab has written. Abhay 3 has come. Anamika has come. I will be part of its second season too. I have projects on every platform. This way your audience increases. I don't plan it this way as the corporate deals happen after we are done with a project. Luckily this variety has come about. Only in a few cases do we get to know in advance. For instance, Torbaaz was commissioned by Netflix and The Empire was made for Hotstar. But that's rare.
Abhay 3 has released in three languages.
Yes, Tamil, Telugu and Hindi. Two have been dubbed, like most of my other projects in the south. But recently I have dubbed for an ad in Tamil myself, which I am very happy about. I am also starting a Malayalam project —I have done five films before —  and will go to Dubai soon for that. I also signed an endorsement for an underwear brand, for which Salman Khan saab was brand ambassador. When I look back, I did not think at 53 I could do an underwear ad. (laughs) You have to be in a certain shape for that. I'm thankful for my genes. Every day, I see the camera and I feel blessed.