'Jodi tumi' from Tashfee and Ratul
A break-up song from a 'female perspective' created over the Internet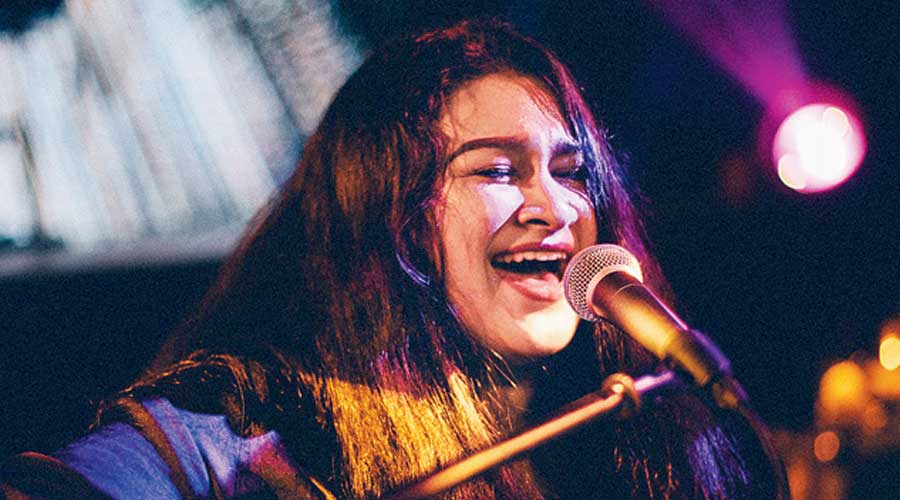 ---
---
They have met only once... around five years ago. Since then Bangladeshi singer-songwriter Tashfee and Mumbai-based guitarist-producer Ritaprabha 'Ratul' Ray have been in touch over social media, making plans for a collaboration. They hit it off recently with a lockdown version of a popular song and are now set to release an original song — Jodi tumi, a break-up song from a female perspective — that they worked on together over the Internet.
Ritaprabha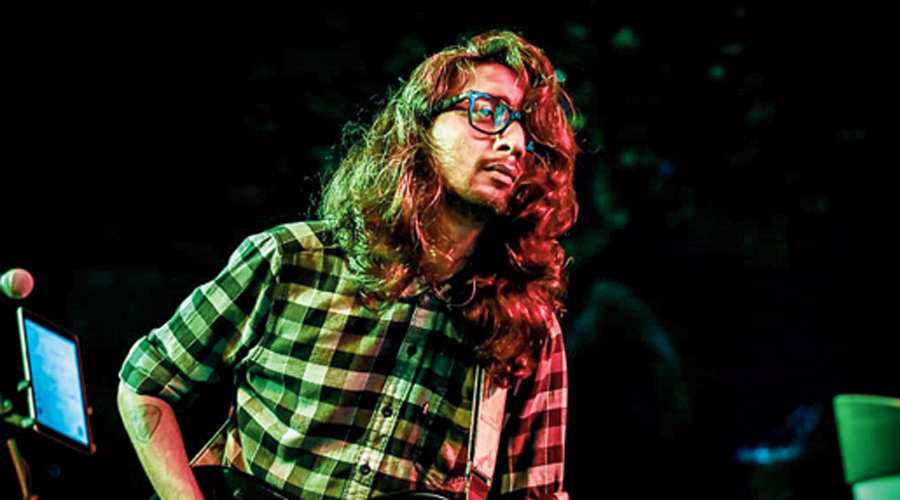 How did the idea for the collaboration with Tashfee come about?

The first time I heard Tashfee sing was on YouTube, belting out a thoroughly captivating rendition of the Tamil song Naan nee (by Shakthisree Gopalan). I tried connecting with her over social media and struck a responsive chord. I found that both of us have a lot of similar aesthetics when it came to making music. The next time she came down to India she had a layover in Calcutta (in 2015) and that happens to be the only time we've met. Since then we've been in touch over social media... discussions about a collaboration were on but we didn't want to rush. Finally that idea has taken shape into this hard-hitting, heart-wrenching love ballad.

What is the best part about Tashfee the musician?

Tashfee happens to be one of the most talented musicians I've ever worked with. She's a thorough professional when it comes to her craft and I can't get enough of our minimal but "oh so effective" chemistry. The messages I sent to her during the course of producing this song were almost-always one-liners, even then there was never a breakdown in communication or in the technical execution of the production. We didn't even have to make a single phone call! She just keeps delivering awesomeness on every sphere, be it her skills with crooning or just generally being a human.

How did the whole process — of working on the song — take off?

It all started during the lockdown in March. I started making this series of collaborative videos for YouTube called Lockdown Sessions which were some of my favourite cover songs rearranged with minimal instrumentation. Tashfee featured on one of the cover videos which happened to be our first musical interaction and we immediately hit it off on the right note, deciding that our next collaborative effort should be over an original song. A couple weeks later she sent me the first draft of this song and we initiated the production process of the track.

How did you work on the melody?

Tashfee had already worked out the tune of the song when she sent me the first draft, which was sung over an acoustic guitar, strumming the chords. I tried making the soundscape very dynamic by mixing sections with "walls of guitars", modern hard-hitting drum and bass guitar grooves and sections with a haunting piano line paired with electronic drum sounds and very minimal guitars.

When will the song be out?

We are working on making a music video, so as soon as the video is ready, it'd be uploaded on YouTube, followed by the audio release on all major streaming platforms.
Tashfee
Tell us about Jodi tumi...

The song is written and tuned by 20-year-old Pragata Naoha. She's an incredible up-and-coming singer/songwriter from Dhaka. The song is a classic break-up song. I feel like the majority of the heartbreak Bangla rock songs are made from the male perspective. Women have heartbreaks too! And we wanna sing about the frustration too! That's what the song is about... a classic Bangla break-up song from a female perspective.

What was your reaction when you got to know about the collaboration?

Ecstatic! Initially we did a cover of a classic Bangla rock song (Eto koshto keno bhalobashay). It turned out so well that we just had to go ahead with an original. I think Ratul and I have an incredible musical chemistry and it has been an absolute pleasure working with him.

You have done many popular covers and collaborations. But you mentioned recently that you want to do more originals now. Why the shift?

I'll be honest here... I wasn't as confident with my original music before. I always thought maybe I'll get better in a few years down the line and then I will release the originals (I even wrote a song about this particular feeling). But I cannot let that voice stop me from releasing original music, which is ultimately what all artistes dream of. I am also much more confident now, I have wonderful fans from Bangladesh and India who accept and celebrate my individuality, which I think is an absolute blessing!

How will this collaboration be different from the ones you have done in the past?

Well, this is my first original song that I will be releasing independently. And Jodi tumi is a little different than what my audience is used to getting from me. This song is just me being real and natural. So I'm very excited as well as nervous about it. And collaborating with Ratul on this has been a refreshing and wonderful experience.

What is the best part about Ratul the musician?

I think he is absolutely brilliant! The ideas he brings to the table are always surprising and very fresh. He always listens and is always open to discussion.

How important a role did music play in your life in the last three months?

Not to be overly dramatic but music truly is my life. But since it's also my profession, it's easy to lose focus on the important things sometimes, which of course is working on original songs. This lockdown finally made me work on them because I have so much more time now. But the Internet has been a blessing — that's the reason why this collaboration is happening in the first place!

What is that one new thing you learnt during this lockdown?

I had to learn to record from home. I always had access to studios and never really had the need to record professionally from home. Lockdown forced me to learn it and honestly I'm really enjoying the self-sufficiency. I've also learnt that I am very impatient! But that's another story.